Common Goal: 2022 Highlights
The best moments from the Common Goal movement over the past year
In 2022, as war broke out in Ukraine, stakeholders from across the game united to show that football can play an important and meaningful role in perilous times.  
The Common Goal movement launched Team Up For Ukraine to provide immediate and long-term support to those affected by the conflict. 
The new initiative was just one way the beautiful game made an impact on and off the pitch across the world this year. 
The movement continued to grow and became more diverse and representative of the world. We welcomed 56 new members bringing the number of nationalities pledging 1% to 50, 39 football for good organisations from 25 countries, five businesses, our first Bundesliga club, and a new impact sponsor.  
Play Proud united eight football clubs from Canada, the US, and Mexico, a member of their fan groups, and a local grassroots organisation to Los Angeles and Monterrey (Mexico) for 100+ hours of LGBTQ+ inclusive programming to help make the 2026 World Cup the most inclusive yet. 
Two of the world's biggest clubs, Real Madrid and Juventus, came together at their packed Rose Bowl Stadium game to help make the game more inclusive for all. 
Players shared personal stories on how they are helping drive social change and adidas teamed up with Common Goal ahead of the World Cup final to drive gender equity by delivering an important message: The game has two halves. 
These are just a few stories from another action-packed year.
Here are all the Common 2022 highlights.
January: Kicking off a football-packed year strong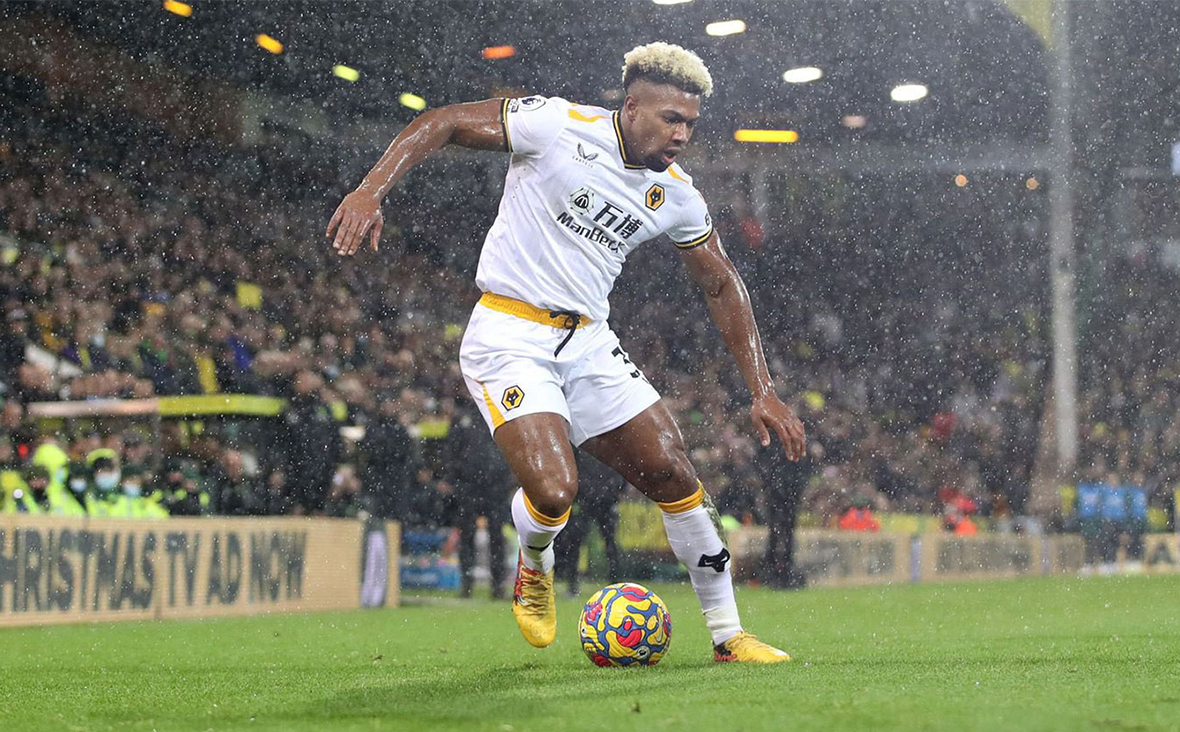 The year started quickly as we welcomed Adama Traoré, one of the Premier League's fastest players, to the movement. He put his 1% towards the Anti-Racist Project to help tackle racism on and off the pitch.
"All too often in football the headlines are stolen by racist actions," said Adama. ""But it doesn't have to be this way, because as a global community we can collectively force change."
Then we heard how Khalida Popal uses her voice for her, "voiceless sisters." From helping form Afghanistan's women's national team to launching Girl Power in Denmark, Khalida's story is one of resilience, determination, and an unwavering desire to make the world a better place.
Lastly, we listened to Solomon, a participant at Uganda Youth Development Link (UYDEL). He shared how lessons from the pitch helped him kick alcohol and drugs out of his life.
February: Celebrating Black History Month
To help celebrate Black History month, we heard from an array of Black voices within football – professional players, an Oakland Roots staff member and former player, fans group leaders, and a football for good participant.
Chelsea FC Women and Canada midfielder Jessie Fleming joined Common Goal and aimed to use her 1% to create a more gender-equal game and society by pledging to the Global Goal 5 Accelerator project.
The Swedish Postcode Foundation and Common Goal teamed up to help prove – and improve – the impact football for good organisations can have on the world.
And a new storytelling series was launched. Since 2021, adidas has donated 1% of their global ball net sales to Common Goal. As part of this impact partnership, 'My First Ball' was created. The series traces the origins of footballers' love of the game through their connection to a football – with the belief that a football can change lives. We kicked off things off with Athletico Madrid and Colombia midfielder Leicy Santos' story.
March: Uniting for Ukraine
As the war in Ukraine escalated with the biggest refugee crisis in Europe since WWII unfolding, solidarity and collective action took centre stage in the movement.  
Team Up For Ukraine, a collective emergency response to provide immediate humanitarian aid and long-term support for those affected by the war in Ukraine was launched.   
On the day his RB Leipzig side was scheduled to play Spartak Moscow, Hungary defender Willi Orbán used the moment to highlight how football has a role to play in perilous times. He joined Common Goal and pledged 1% to the new initiative Team Up For Ukraine.  
Alongside Willi, the movement also welcomed FC Barcelona and Spain shot-stopper Sandra Paños who put her 1% towards the Global Goal 5 Accelerator to help fight for gender equality on and off the pitch.   
To celebrate International Day of Elimination of Racial Discrimination, we took a close look at Chicago Fire's involvement in their community, and Sofie Junge Pedersen shared her inspiring story in the second edition of "My First Ball." 
April: Stories from around the world
April saw professional clubs, grassroots organisations, players, and fans of the game alike take action to create the change they want to see in the game. 
Play Proud kicked off a year-long plan to deliver 100+ hours of in-person training on LGBTQ+ inclusion by bringing clubs, fans, and grassroots organisations from Canada, the US, and Mexico together ahead of the 2026 joint Men's World Cup. 
In London, Germany striker and adidas athlete Timo Werner visited Street League to gain a better understanding of where his 1% goes and we heard the founding story of the football for good organisation.
To cap off the month, we heard inspiring stories from Watoto Wasoka, an football for good organisation in Uganda and Marilay, a FUEDELA coach part of SOMOS Equidad, to better understand how football can drive gender equality. 
May: The movement gains momentum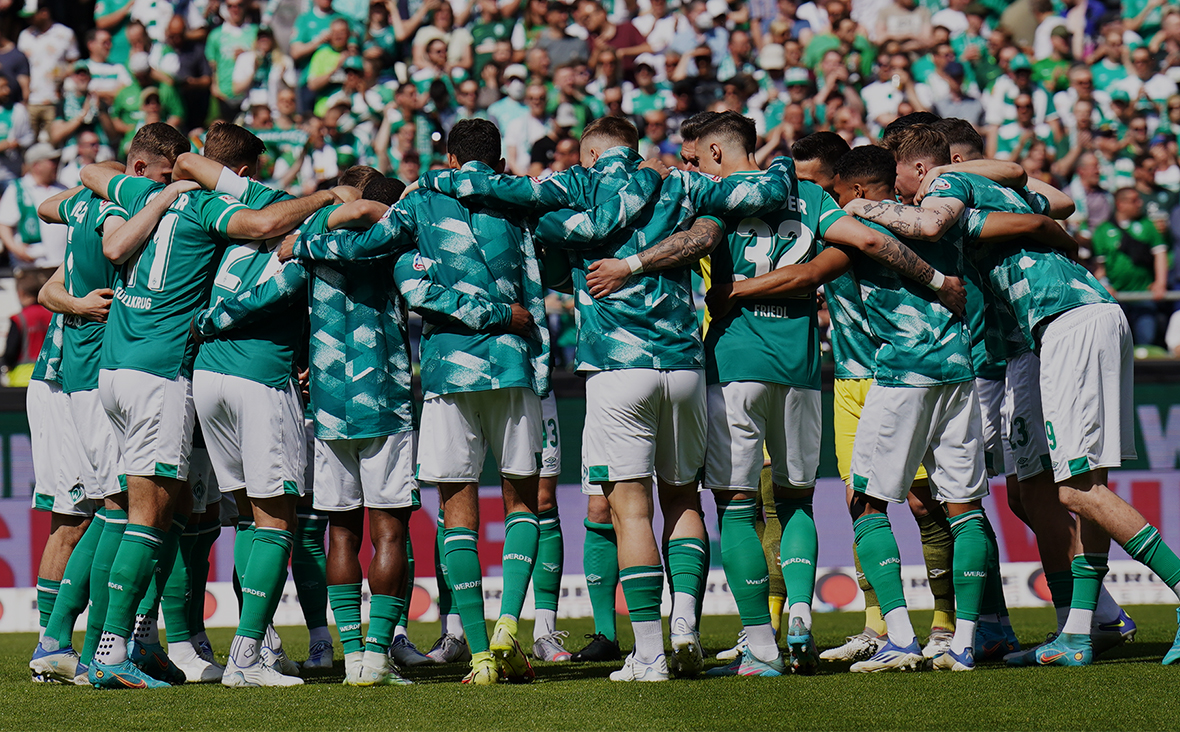 In May, the movement welcomed its first Bundesliga club, and third professional side worldwide, in SV Werder Bremen. The Green-Whites not only exemplified their commitment to social change by pledging 1% of their ticket and sponsorship revenue to Common Goal but also created the opportunity for employees to pledge 1% too.
This momentum kept going as we also announced an impact partnership with Right to Dream. The collaboration aims to help both organisations elevate football's place in the world by altering the narrative while developing and testing methods and practices that enable the football industry to maximise its contribution to social change.
To wrap up another busy month, rising baller, Maya Le Tissier joined the movement, and we heard stories from Delta Cultura, training4changeS, and Sport4Life.
June: Playing Proud
Pride Month saw the voices of LGBTQ+ young people, athletes, and fans, who are all too often silenced, take centre stage. 
Thomas Beattie and Meikayla Moore pledged 1% to Play Proud to help make football a safe and welcoming space for everyone, regardless of sexual orientation. Both are openly out and are using their platforms to create a more inclusive game.
Over in Mexico, we heard how Tigres eradicated a homophobic chant from their stadium through community action.
In Colombia, hundreds of game-changers from across Latin America gathered at Semana Gol y Paz, an event part of SOMOS Equidad set up by Fundación Selección Colombia and Fútbol Con Corazón Colombia, to discuss and learn about gender equality and other topics through football.
And finally, we saw the football for good community honour Faida Safari, a Moving the Goalpost Kilifi participant who lost her life to an act of gender-based violence, by coming together to help prevent another tragedy.
July: Real Madrid and Juventus unite for social change
In front of a packed Rose Bowl Stadium, two of the biggest football clubs in history, Real Madrid and Juventus, played with the same artwork embedded into their jersey numbers to represent their shared belief
The design represents and promotes a common goal for football — making the game an inclusive, equitable, and safe space for all.
The original artwork used in the jersey numbers was created by Yash Pradhan and Amplifier Art to support Common Goal's Play Proud initiative through a line of Augmented Reality (AR) activated merchandise. Through scanning the original artwork on a phone, a world of educational tools to help prevent, respond to, and repair issues of homophobia opens up, enabling fans to directly get involved in making football a safe space for everyone.   
We also welcomed Hyundai to the movement to help accelerate football's climate action plan and the American Outlaws, a football fan group with over 25,000 members to help drive social change through football.
Brighton and Hove Albion striker Danielle Carter shared her piece on football, periods, and life and to wrap things up, we heard War Child's founding story.
August: Celebrating a big milestone
To help celebrate Common Goal's fifth anniversary, we heard stories from stakeholders across the game as to why they think football is such a powerful tool for social change. This included Juan Mata reflecting on his journey with the movement, and GOAL sharing stories from Adama Traoré, Willi Orbán, Caroline Weir, Sofie Junge Pedersen, and Collin Martin.
We then dialled back the clock five decades and looked at the 1971 unofficial World Cup, an all-women's tournament that took place in Mexico. The final saw 110,000 fans attend the game. We explored how the 1971 tournament garnered massive crowds even by today's standards during an international backdrop that not only largely dismissed the women's game but disallowed it.
Following the record-breaking Euros, Tessel Middag reflected on how the women's game can create a different future for football.
Additionally, Afghanistan's women's national team captain, Farkhunda Muhtaj joined the movement and shared how she helped evacuate over 300 youth national team players and their families.
September: Creating change through football
Throughout September, Common Goal welcomed new members who have dedicated themselves to bringing social change.  Among these new members was freestyle sensation and Charlton Atheltic's player Freda Ayisi and journalist Mia Eriksson.
We heard how winning the long-running reality TV show Survivor inspired Ethan Zohn to help start Grassroot Soccer.
Collin Martin, the only openly gay footballer in the United States, shared his thoughts on how  football can become more inclusive to the LGBTQ+ community.
And Soccer Without Borders and Common Goal teamed up to launch Switch the Pitch to help unite the US football community around anti-racist education and action. The project uses a coach training series, interactive team challenges, and a virtual league to enable coaches and young players to tackle racism and foster inclusivity. 
October: Shifting seasons, consistent drive to do good
As the seasons changed again, throughout October people in the Common Goal movement consistently made a difference throughout the world.
Roland Bischof, the president of The German Football Ambassador, kicked things off by announcing Common Goal will become the non-profit's expert partner during a joint panel discussion with former German national team player Torsten Frings at the Spielmacher Conference in Cologne.
As part of adidas and Common Goal's impact partnership, we heard from Sharon, a Watoto Wasoka coach helping create opportunities for girls to play on the pitch and running menstrual health workshops off it.
To celebrate International Mental Health Day we heard from Josh Clark, from Bloomsbury football. He shared his struggles with mental health in academy football and how he now aims to use a holistic coaching approach to help eliminate negative mental health pressures in the game.
Finally, we welcomed freestyler DJ Diveny to the movement and heard from Soso, a Hout Bay United participant.
November: Creating global change through football during World Cup season
As we reached the year's penultimate month, the movement was still in full throttle. 
Through organising football tournaments across Germany, KICKFAIR's young leaders raised 11,500 euros for those affected by the war in Ukraine. They linked up with Willi Orbán, ahead of his game against Shakhtar Donetsk. to help put the money towards Team Up For Ukraine and raise awareness on how football can play an important role in uncertain times.
Over in London, we welcomed Brentford FC's crafty winger Sergi Canós to the movement.
Then, just two days before playing in the 2022 World Cup's opening match, fellow Premier League player and Ecuador defender Pervis Estupiñán joined the movement. He used the moment to pledge 1% to Fundación de las Américas para el Desarrollo (FUDELA) and show how footballers can help support the communities rooting for them.
Right before the world's biggest sporting event, other stakeholders shined a light on the power of football. FOX Sports teamed up with Common Goal for the 2022, 2023, and 2026 World Cups to help make football more diverse, inclusive, and accessible for all. In doing so, they became the first national FIFA World Cup broadcaster to dedicate 1% of their airtime to the movement.
The momentum kept up as Aleksa Pejic, Reena Wichmann, and Tom Iorpenda all took the 1% pledge.
Another World Cup player, Dani Olmo, shared how his transfer to Dinamo Zagreb shaped him as a person and led him to allocate his 1% to the Croatia-based organisation Cross Cultures which aims to bridge communities affected by war. 
Natalia Gaitin and Magaly Torres linked up and discussed the obstacles they faced playing football growing up and discussed how SOMOS Equidad is breaking barriers for girls across the region.  
December: What football's legacy can be
As the year wrapped up, stakeholders from across the game used their platform to pave the way for a more inclusive and equitable future.
Lay's Replay opened their latest pitch in Mexico where Fútbol Más will run programming on.
Sven Schimmel, a former professional footballer who retired at 23 because the game was chipping away at his mental health, pledged 1% to Common Ground to help young people find confidence and opportunities on and off the pitch and is now a mental strength coach to help players navigate similar challenges he used to face,
Finishing off the year, adidas and Common Goal teamed up ahead of the 2022 World Cup final to help create a gender-equal game.
As part of this activation, a half ball was unveiled ahead of the iconic final delivering an important message: The game has two halves. And we looked into the inspiration and magic fans miss when they don't watch the women's game.
This was an important moment for adidas and Common Goal's journey together, unveiling the next step in their global partnership and with a special focus on driving progress towards gender equality across the game.
The commitment will see 1% of net sales of the official match balls from the FIFA World Cup Qatar 2022, Al Hilm, and Al Rihla, contributed towards Common Goal's Global Goal 5 Accelerator – facilitating its expansion across Latin America, the Middle East, Asia Pacific, and Europe.
The Global Goal 5 Accelerator is a collective project aimed at driving gender equality in football by supporting grassroots initiatives that increase access to the sport for women and girls, on and off the pitch.
It's moments like these that are setting up 2023 to be a monumental one for the women's game and gender equality.