Chicago Fire FC
One club's road to creating equal opportunity across the Windy City
Since the murder of George Floyd and the racial awakening much of America went through, the MLS club Chicago Fire has amped up its efforts around tackling racism.
But nothing has created as much impact as the executive-level training from the Common Goal Anti-Racist Project, according to Paul Cadwell – an executive team member at the Windy-City club.
It was, "by far the best and most comprehensive training we received," said Cadwell.
"You guys really should be doing that with every major league team on the men's and women's side in all sports, to be honest with you."
The training was the pilot programme from Common Goal's Anti-Racist Project – a collective effort tackling racism across the football industry, from grassroots organisations to professional teams.
It featured a 'Disrupting the Status Quo' workshop series and a 'Conversations that Matter' toolkit. Through group conversations, participants became empowered to reflect and discuss issues related to anti-racism in the game and understood their roles in how to affect change in their organisation.
"One of the key takeaways for white participants was… thinking about how their personal preferences, personal biases, implicit biases, and general course of conduct so greatly affects people of colour's access to this world," said Evan Whitfield, former Fire player and recent addition to the club's executive staff.
"Putting the onus on them was really important."
As part of the training, 'learning snippets' modelled workplace situations to improve inclusive behaviour around the workplace, and enable individuals and organisations with tools to tack action against biases.
Cadwell noted hearing from Kaiya McCullough, the head of the Anti-Racist Project and former professional player added a particular richness to the sessions.
"Having you (Kaiya) on those calls and talking about the things that you personally went through, it just becomes a lot more real than this hypothetical stuff that a lot of other training companies were doing," said Cadwell.
"Every single part of what we went through, I took something away.
"Whether that was just the unbiased racism that takes place within our sporting community, whether it was that we actually need to go out of our way to create more pathways for Black and brown people to be involved in our sport, it was just so comprehensive."
Beyond taking part in the training, Chicago Fire has demonstrated a commitment to fostering an anti-racist game.
When asked what changes need to be made to make the game truly safe, inclusive, and equitable for Black individuals, Cadwell noted that diversifying positions of power would be huge.
Since George Floyd's murder in 2020, the club has undergone extensive change to do just that.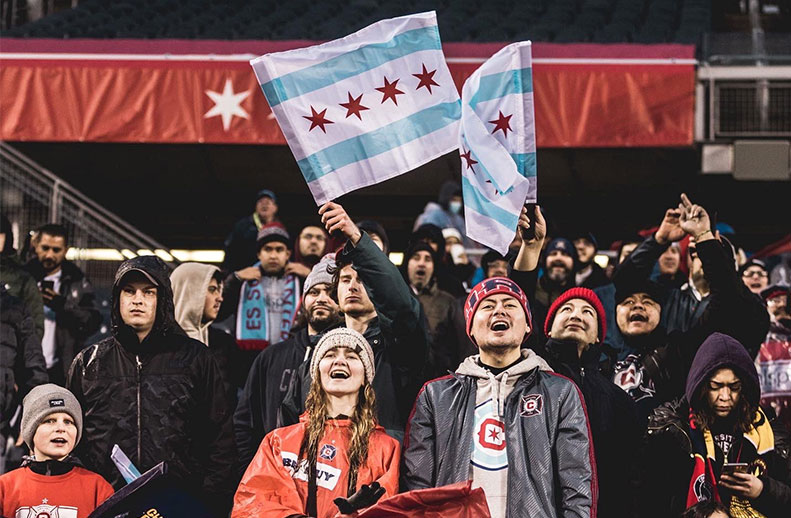 They hired a female president in Ishwara Glassman Chrein and Ezra Hendrickson (pictured in article header) as head coach. When Hendrickson took the position in 2021, he became only one of three Black head coaches across the 28-team league.
They've also added CJ Brown, Junior Gonzalez, and Patrick Nyarko to coaching positions and appointed Evan Whitfield to an executive position to drive further conversations within the organisation.
But Cadwell doesn't think Chicago Fire's efforts should be limited to internal change.
"We have to show that we are a leader, not just by hiring a head coach that's a Black man or hiring staff within our club that represent our city when it comes to diversity," said Cadwell.
"We actually have to get in the community and start to generate the next group of Black and brown men, women, boys, girls who are going to be involved in the sport."
Last year, Chicago Fire committed to building a community centre in North Austin, a neighbourhood that is 90% Black and one where no major league team has invested in yet.
"We're providing free programming 20 hours a week for anybody from that community that wants to be involved," said Cadwell.
"That's a big one for us because that actually puts some bricks and mortar in a neighbourhood that needs support."
The community centre is set to open this fall and provide a safe space for 25,000 young people to play.

But perhaps the club's biggest initiative is just getting started.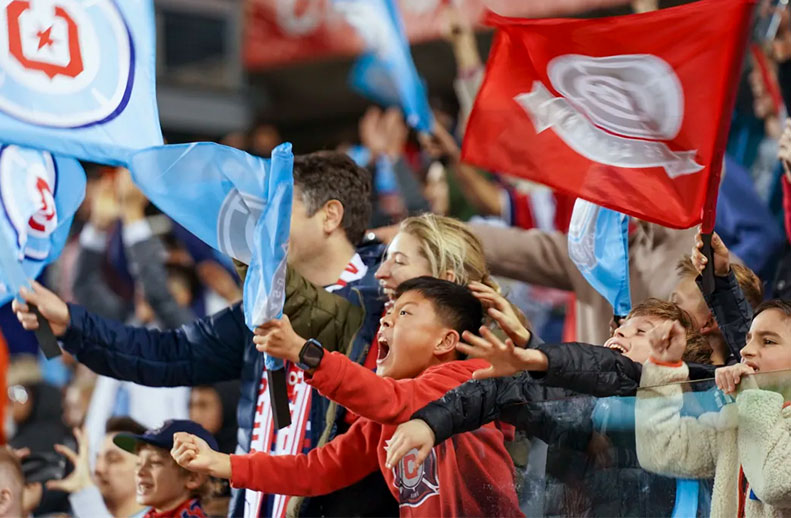 This year Chicago Fire plans to launch FC-77, a project named after the number of neighbourhoods in the city.
The initiative looks to bring the game to Black and brown communities that have traditionally been left behind. Through programming tailored to community needs and by increasing the number of Black and Brown coaches and referees the initiative seeks to create long-lasting change.
"It's got to be a very organic and original programme that's set up to provide the needs for the community we're in," said Cadwell.
It's another testament to Cadwell's commitment to making change from the first team to the grassroots.
And in a city with deep-entrenched segregation and the country's largest life-expectancy gap, it's a holistic approach like this that can make a difference for generations to come.