Featured Supporters
387 supporters joined so far
1% is something that anybody can afford. It's not much, but an important sign. I hope that many of my colleagues will follow and join this movement.
Aleksander Čeferin
UEFA President
For football to continue to grow and capture the imaginations of youths around the world, I truly believe the work of Common Goal is indispensable.
Max Rushden
TV/Radio Presenter
I'm a football fan, and to see some of my favourite players take part in something like Common Goal inspired me to take the pledge as well.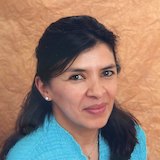 Estela Albornoz
Football Fan
As a football aficionado, I am very proud to contribute on a personal level to a movement that sees football making an impact on a global scale.
Matthieu Daurces
Executive Director, PublicisLive
Football can unite people in a way that little else does. Common Goal uses this power to create a more equitable world. I find that incredibly fascinating.
Kim-Christopher Granz
Entrepreneur
Ready to join the team?
Join now!