The Play Maker
"I kept on pushing and never gave up"
Let me tell you a typical story from my neighbourhood in Kayamandi, South Africa.
I remember one day I was in my house when I heard a sound from the street. When I went outside, I saw a person laying on the floor-- bleeding from a gunshot wound. I was traumatised as I stood and watched the ambulance arrive on my street.
That´s just one of the many typical challenges one faces when growing up where I come from—and why many fall into addiction.
It´s part of the reason a lot of kids my age start smoking and drinking. It´s easy to get caught up in what seems like the never ending cycles of drugs and violence. So much so that a young football player from my community was asked to have trials for Barcelona but declined to be a "gangster".
Although I never did those things growing up, it took a lot of mental discipline not to.
I guess I have always had a different idea for my life, a vision. One that has often times been doubted and misunderstood. Some were sceptical, others apprehensive.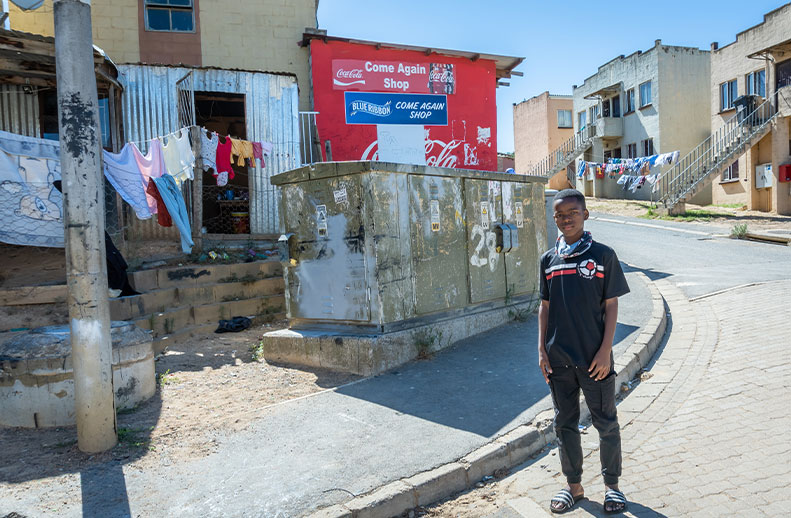 You see, football was always a passion of mine. I thought it was a dream I could make money out of-- that I could be very successful. It is still my dream and now, thanks to the help of training4changeS, it is becoming a reality.
But the journey hasn´t been easy, and although today I am viewed as a role model and lead example to younger boys-- it took a lot of self-confidence, belief, and determination to get to this position.
I faced many challenges on and off the field, some of which were perpetuated by what was happening in my city and also at home.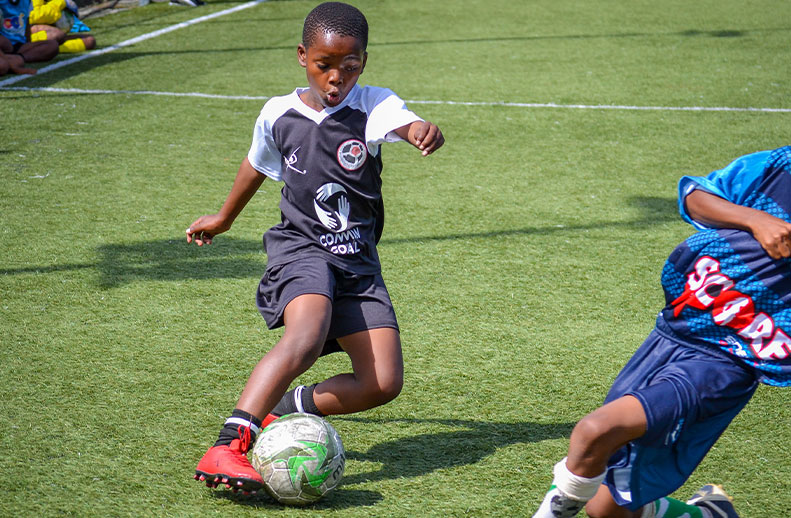 I was only seven years old when I started playing and all of my peers were so much taller than me. They teased me because of my height, and some of them were even stronger than me--but I carried on playing and never gave up on my dream.
My mother wasn´t supportive of me playing the game either. She didn´t know that I could play soccer, she thought it was just tiring for me. It was very difficult for me to go against her decision, but I kept on going--I kept on pushing and never gave up.
And I am glad I did, because if I had listened to the doubt and allowed what was happening around me dictate my future, I wouldn´t have been the first person to raise my hand in class when my teacher asked: "who is willing to play football for t4c"
Training4changeS is well known where I live, not only for the sport, but also for how they strengthen my community and I knew that was a chance at getting closer to my dream of becoming a pro football player.
But now, as someone who is a part of t4c, I can say that it´s more than just football alone.
Training4changeS has brought positive influences into my life and helped me build healthy relationships with people that have the same goals and mind-set as me. Through the relationship I have with my coach, I feel as if I have a second Father who supports and advises me to deal with and solve the problems I have off the field.
My coaches help me talk through my trauma, they provided me with the ability to receive academic support- much of which I attribute my improvement in math and English which were difficult for me.
I am happy I stuck to my instincts because being introduced to t4c is the best thing I could have involved myself with.
Now, I have big games coming up this year and I am focused on strengthening my skills as an attacking midfielder- my favourite position to play because I get to be the most creative person on the field.
However, the journey doesn´t end here and my dream of playing pro for Barcelona is still my mission. But I hold on to what my coaches have taught us about the three d´s: dedication, determination and discipline.
With this in mind and heart, I can achieve anything.
I am the playmaker.