Tackling Mental Health Stigma
How one Bloomsbury Football coach normalises making mistakes and creates community
It's something every footballer has experienced in their career. Every person in their life for that matter. But despite the universalness of it, mistakes can feel isolating and shameful.
That's what it felt like for Josh Clark growing up. Today he is the U11 boy's coach at Bloomsbury Football, a London-based grassroots football charity that recently joined the Common Goal community. Bloomsbury Football exists to ensure that every young person has access to football, regardless of their ability to pay or play, and they take a holistic approach to coaching.  
At eight, Josh found himself in an elite football academy with aspirations to turn pro one day. He knew it would take a lot of physical work, as the programme repeatedly made clear. But what the elite academy did not prepare him for was the mental strain attached to chasing that dream.
If Josh missed a pass, lost the ball, or overshot a goal, he feared he would be benched for one of the many players on the roster the next match.
The programme paired young players up with older professional players. Through these relationships, rising stars could validate their dreams, but it also became a breeding ground for comparison and anxiety.
"Some people can take that pressure better than others," comments Josh.
"But it made me extremely anxious. The pressure made me feel completely rubbish."
He was not alone. Before practices and matches, he would chat with his teammates and exchange tales of stress, a reality which permeates far beyond a single academy. According to a 2019 British Journal of Sports Medicine study, 34% of elite athletes experience anxiety and depression.
"I was so nervous about making a mistake before every game and training session," says Josh.
Josh's reality was not a secret. His coaches could see him struggling but according to Josh, they did not have the education or tools to help him manage his stress.
"They would just sort of let it happen," explains Josh.
Eventually, it became too much. Josh found himself skipping school, fearful his classmates would see him as a "failure." He pulled himself from the academy to focus on his studies.
It took another 10 years, when Josh was around 18 for him to be diagnosed with anxiety and depression, feelings he traces back to his time at the academy.
It was in university that it clicked for him. He had an 'aha' moment.
"It wasn't something that I actively looked for," notes Josh.
"It just came to me, and I thought, you know what? All those mistakes I made in the past don't matter. They didn't matter at the time. They don't matter now."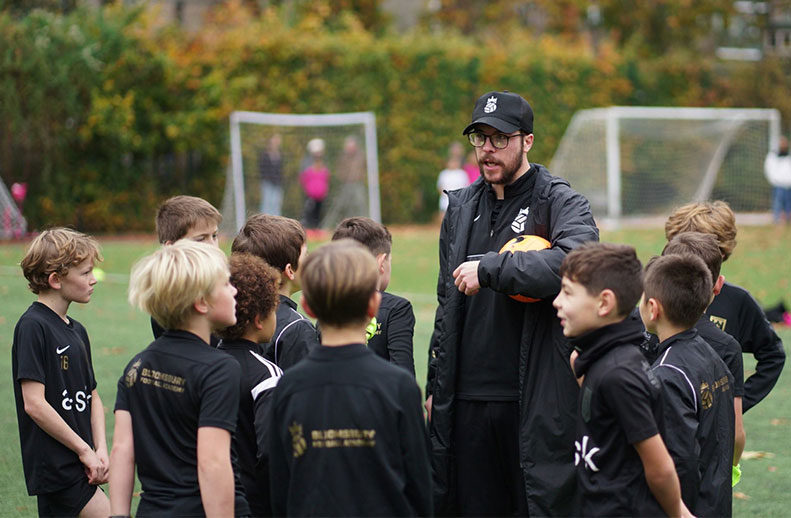 While at university, he studied holistic coaching and learned some invaluable lessons he carries with him to his Bloomsbury team.
"I found out how you actually coach an individual," elaborates Josh.
"I'm not just coaching players as purely footballers, but I'm coaching them as human beings."
For Josh, that includes being there for his team on and off the pitch.
"I always preach that, 'I'm your football coach, but I'm also someone that you can talk to about whatever you need to talk about,'" says Josh.
One scenario that came to his mind was when a player opened up to him about their stress around exams and school, something Josh has a lot of personal experience with. Josh helped talk the player through his worries and at the end of their conversation his player looked up at him and smiled.
That for Josh was confirmation, "he'd done his job in that regard." Players felt comfortable talking to him about more than just football.
Talking about mental health might not yet be the norm in football but Bloomsbury is helping pave the way to that future.
This summer, the organisation focused specifically on mental health and male friendships, and as Isabelle Chauzy, Bloomsbury's Marketing Manager notes, "many coaches are open to speaking about their mental health."
"That's unfortunately quite rare in this industry but it feels quite normal at Bloomsbury."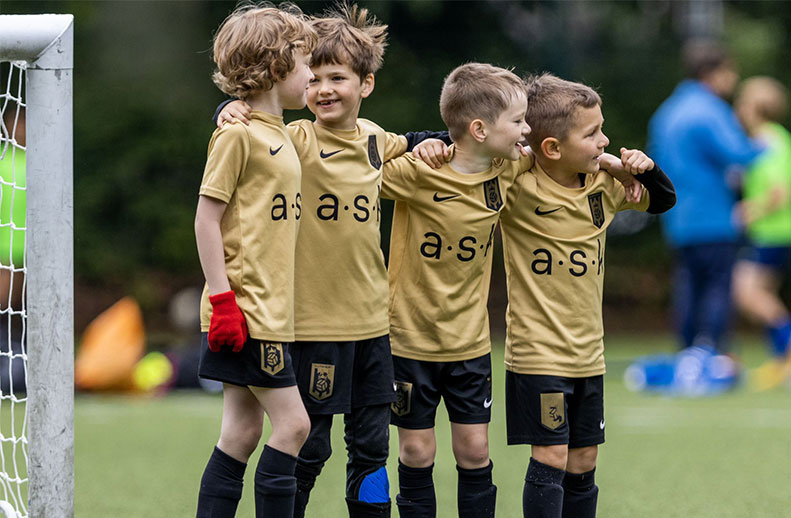 Before each training, Josh carves out half an hour for his players to work on strength and conditioning and encourages them to foster an open space and connect with one another during this time.
One of his biggest tips is to make sessions as social as possible.
"Some people think we're just a football team," comments Josh.
"But we're also a community. You could be extra friends to someone, or you could be someone's only friend.
"If they want to open up about certain things, they can. If not, that's fine. Listening is just as important."
And this year, before his team's second season, he tried something new: a presentation on mistakes. What quelled his dreams as a kid is now something he is proud to talk about.
He told players, many of whom aspire to go professional like Josh once dreamed of, they are going to make mistakes. Their team is going to lose games.
"That's fine," he said. "Mistakes are learning opportunities; they can make you better in the long run."
It worked.
"Players started encouraging each other when mistakes were made," notes Josh.
"Last season they weren't doing that. But now, it could be such a minor mistake, maybe they've missed the ball. Now my players clap their hands and encourage them. The positivity is amazing, it really does make a difference."
His players noticed the change in the atmosphere too.
Adam, a player on Josh's Bloomsbury team says, "His presentation inspired me to keep carrying on and taught me that it's ok to make mistakes."
And Ylli, Adam's teammate, says, "I have made lots of friends who always support me when I make a mistake."
With Josh's help, Bloomsbury is tackling the stigma around mental health from an early age so players feel football is a safe space and stick with the game.