"The most convincing plan I've seen."
Eight professional clubs team up with Play Proud to foster an LGBTQ+ inclusive game
The numbers don't lie. From 63% of LGBTQ+ young people experiencing homophobia in sports environments to 80% of supporters witnessing anti-LGBTQ+ attitudes in the stands, homophobia continues to plague the game.
Ahead of the 2026 World Cup hosted by Canada, Mexico, and the US, clubs across eight-key North American football markets are participating in the first cross-league LGBTQ+ focused training to make the beautiful game truly beautiful – accessible, diverse, and inclusive.
For Adam Crafton, a reporter for The Athletic, the plan goes miles beyond anything he's come across before.
"This is, by far, the most convincing campaign plan I've seen, which tackles the issue at every source," commented Crafton.
Throughout the next 12-months, the initiative will deliver 100+ hours of in-person training on LGBTQ+ inclusion, including an advocacy campaign around the importance of being an ally.
Common Goal's Play Proud collective project, which has experience training coaches from 13 countries and has reached over 410,000 young people, will lead the campaign with its partners Inside Inclusion, Impact International, and Stonewall UK.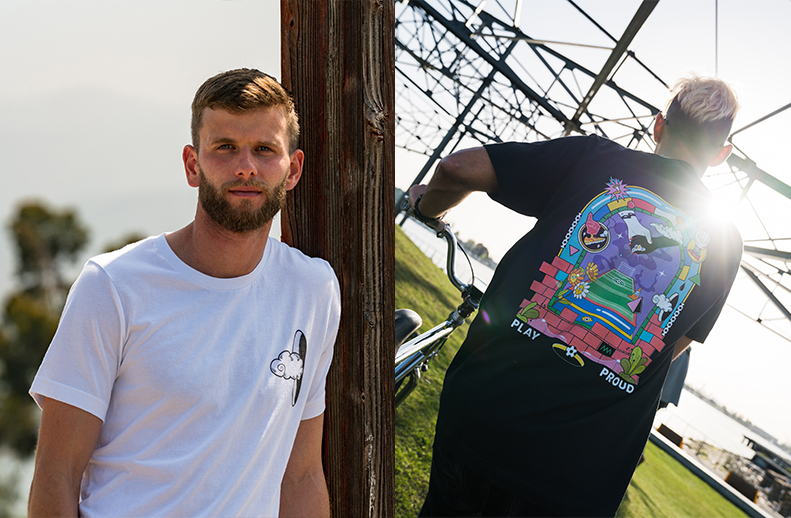 "We're focused on what the soccer industry has the potential to become, and we are creating tangible ways to facilitate this positive transformation," said Play Proud Founder and Common Goal U.S. Director Lilli Barrett-O'Keefe.
"Play Proud offers a platform for diverse industry stakeholders to become part of a holistic and systemic solution to homophobia, biphobia, and transphobia."
Participating teams include Chicago Fire and Philadelphia Union from Major League Soccer (MLS), Oakland Roots and San Diego Loyal from United Soccer League (USL), Club Tigres from Liga MX, Pacific FC from Canadian Premier League (CPL), and San Diego Wave and Angel City FC (ACFC) who were both added to the National Women's Soccer League (NWSL) through its 2022 expansion draft.
"We are happy to partner with Common Goal on this important initiative," said Jill Ellis, former U.S. women's national team coach and current San Diego Wave FC President.
"We have seen the evolution of LGBTQ+ visibility on the global and national stage and we are excited to implement this ground-breaking curriculum in our community."
Each club will be joined by a leader of their supporter's group and a local grassroots coach to drive concrete, extensive, and sustainable impact in communities across North America.
The community organisations include Common Goal Community members Soccer Without Borders, Canada SCORES, Futbol Mas, Starfinder Foundation, and America SCORES Chicago who will be joined by Football for Her, Chicano Federation, and YMCA of San Diego.
The programme begins on 11th April with a five-day training hosted by Angel City FC. In December the same cohort is set to meet for more in-person training through a week-long event hosted by Club Tigres in Mexico.
"It's important to us, as we kick off our inaugural season, that LGBTQ+ identified fans, ACFC employees, and youth in our community programmes know that our club is a welcoming space for them," said Angel City FC co-founder Julie Uhrman.
"It's time professional clubs make it a priority to work directly with their fans and their local communities to create a new reality for LGBTQ+ people in sport."
To kick off the initiative, Common Goal and Amplifier teamed up to create a line of Augment Reality (AR) activated merchandise. Through scanning the artwork on a phone, a world of educational tools to help prevent, respond, and repair issues of homophobia opens up, enabling fans to directly get involved in the initiative.  
All of the merchandise proceeds will go to Play Proud and support making the game a safe and inclusive game for all. To get your merch and join the growing coalition of players, coaches, influencers, clubs, and stakeholders across the game driving change, head to Amplifier.