Common Goal: July Highlights
July saw adidas make the decision to pledge 1% of all sales on footballs go to Common Goal until the year 2023.
We also welcomed a Bundesliga manager to the movement, heard Juan Mata's thoughts on the ground breaking Adidas deal and celebrated World Youth Skills Day.
We visited our friend at SARI in our latest Football for Good & Photography feature and revisited the story of 'Immortal Eleven,' in our most recent showcasing of Football for Good in History.
ADIDAS JOINS THE COMMON GOAL MOVEMENT
Based on a shared ambition to maximise football's contribution towards a more equitable and inclusive world, adidas has pledged 1% of its global net sales from footballs to Common Goal until 2023 to drive positive social change the world's most popular sport.
The aim is to directly impact 90,000 lives through a series of projects tackling systemic racism, promoting LGBTQ+ inclusion, fostering mental health, and accelerating gender equality.
Learn more about this milestone partnership and the positive impact it will have on children and young people all over the world by watching the video above.
Read more here.
BUNDESLIGA HEAD COACH JOINS COMMON GOAL
Mainz 05 manager became the fourth head coach from the Bundesliga to make the 1% pledge, joining the likes of Julian Nagelsmann (Bayern Munich), Marco Rose (Borussia Dortmund), and Oliver Glasner (Eintracht Frankfurt).
"As a Bundesliga coach, on paper it's about creating a team and winning games, but that's a superficial way of seeing it," he said.
"There is more to being human than just being good at kicking a ball. You should always be aware of your own development and of what influence you can have on other people."
Read more here.
JUAN MATA TALKS COMMON GOAL WITH SKY SPORTS
Ahead of Common Goal's 4th Anniversary in August, Juan Mata met with Sky Sports Adam Bate to discuss the next steps of Common Goal's journey as Adidas pledged 1% of their net sales on footballs to the movement.
"I am happy for Common Goal, adidas and myself. But more importantly, I am happy for the many people who will benefit from this partnership. We can be proud of what we are doing and this is just the beginning," he said.
Read more here.
IN DUBLIN'S FAIR CITY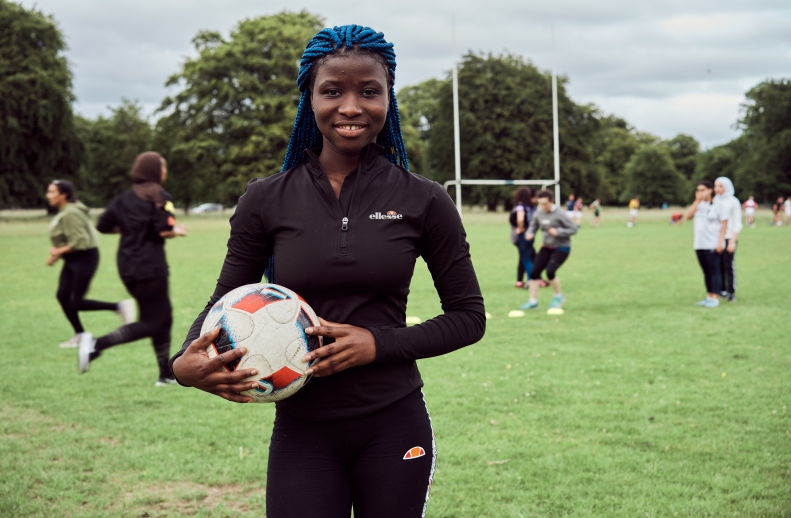 Our latest Football for Good & Photography feature saw us visit our friends and Common Goal partner organisation Sport Against Racism Ireland (SARI).
Throughout lockdown, photographer Mark Henderson met and photographed young women from SARI's all-inclusive Hijabs and Hat-Tricks programme to find out how football has helped young Muslim women and girls participate in football, stay active, and prevent the alienation of Muslim children and young people across society.
Read more here.
WORLD YOUTH SKILLS DAYS
On World Youth Skills Day, we took a closer look at some of Common Goal's football based community organisations that are using the power of the beautiful game as a vehicle towards employment and educational opportunities for children and young people from underserved communities around the world.
Read more here.
THE IMMORTAL XI
In our latest trip back in time we revisited the story of Mohun Bagan Athletic Club, who in 1911 defied all the odds and beat the East Yorkshire regiment of the British Raj and boosted the zeal for independence in India.
Read more here.