From Participant to Player
USA U17 international Damian Rivera becomes first former beneficiary to join Common Goal
New England Revolution's Damian Rivera was once a participant at Project GOAL, now he's giving back to the sector through Common Goal.
Following his decision to join the movement, Damian is the first ever former participant of a football-based community organisation to turn professional footballer and then go on to make the 1% pledge.
The 17-year-old was formerly enrolled in the programme that through football and schooling offers free co-educational programmes to provide a strong foundation of social responsibility, teamwork and collaboration – from classroom to pitch.
Back in November 2019, he signed his first professional contract as a Homegrown player – becoming the youngest current member of the first team, and the club's second-youngest Homegrown Player signing to date.
Though his 1% will go towards the Covid-19 Response Fund, having seen first-hand the propensity for organisations like Project GOAL to make a positive impact on a young person's life Damian hopes to serve as a role model for those currently involved and hopes his pledge can raise awareness for their work and other organisations like it.
"I think it [Project GOAL] did help me a lot because I was getting tutored, I was getting help with all my schoolwork and stuff. It was a very organised system, Project GOAL" he said.
"It helped me through high school, even, because high school wasn't as easy. And I used to be behind with reading.
"I think I'm a role model for a lot of people in the programme.
"Having gone through the programme [myself], kids that are younger could think, you know, I could do that. I could be him one day."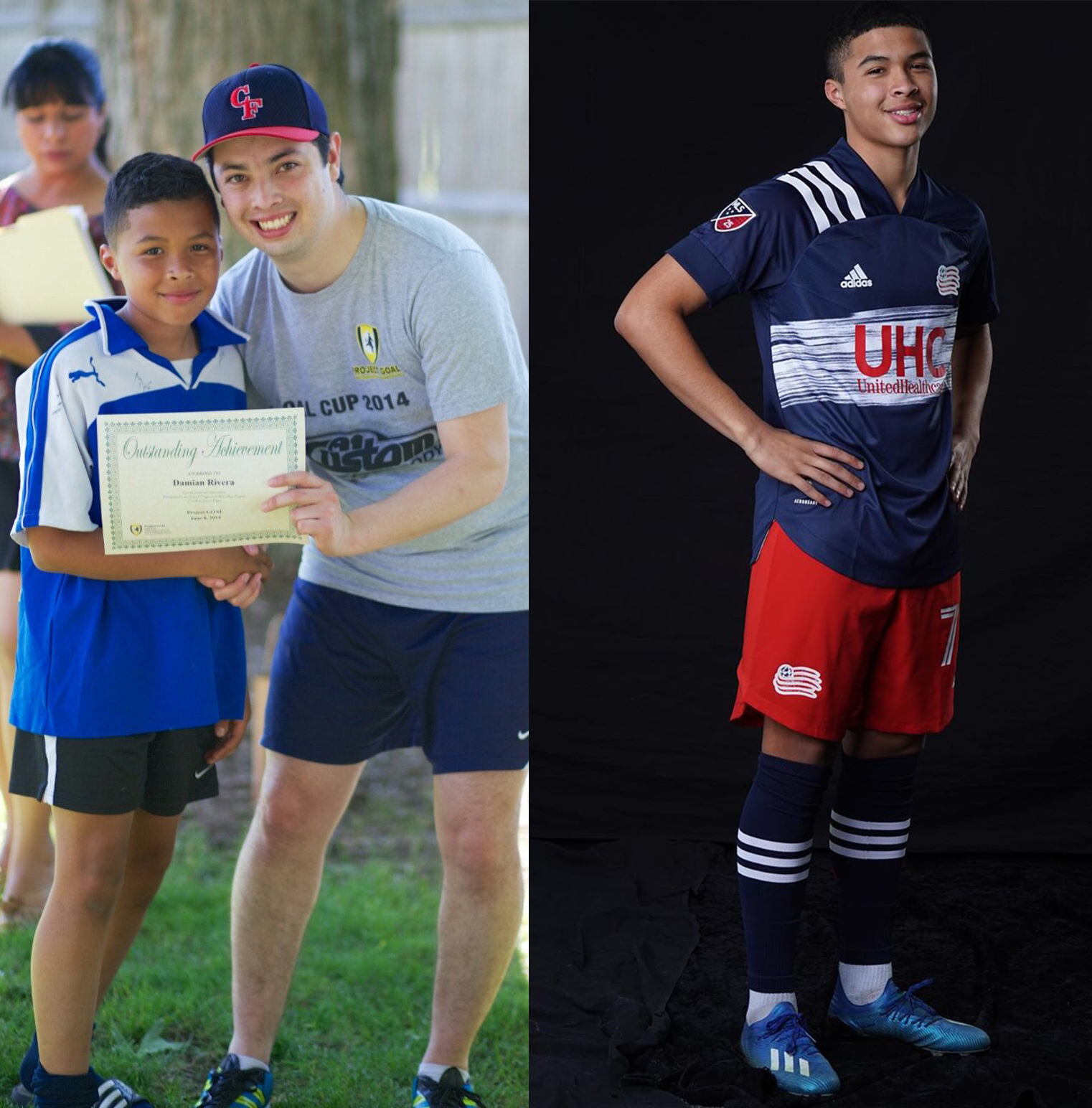 One man who knows all about Rivera's time on the programme is former coach at Project Goal, Darius Shiradzi.
Darius, who learned of Damian's decision through a video call, believes his decision to help those struggling because of Covid-19 is a testament to his character and echoed Rivera's sentiments regarding his potential as a role model.
"These are obviously kind of weird times and I think it's a great tribute to you that you're giving back," said Shiradzi.
He also praised the effect if would have on the young people currently enrolled, "who can see you and see the possibilities of being in the programme and who benefited academically, but now you're a professional soccer player."
Rivera was also recently part of a cohort of Major League Soccer Players Scott Caldwell (New England Revolution), Julian Gressel (DC United), Jeff Larentowicz (Atlanta United) and now retired Michael Parkhurst to unite alongside Project GOAL to help support in providing mini-pitches and a community centre in Central Fall, Rhode Island.
Together, the MLS players and Project GOAL are uniting to raise more than $200,000 for this initiative.
The goal of the project is to transform underutilized areas into functional space for physical activity.
The mini-pitches would help to provide a secure place for young people to play football and create more opportunities in Central Falls to continue being involved and successful in the game.