Common Ground Project kicks off
ENABLING YOUNG PEOPLE TO PLAY, LEAD, CREATE POSITIVE CHANGE FOR THEMSELVES AND THEIR COMMUNITIES
Not all children and adolescents in Germany have the same opportunities for personal development and active participation in society. The inequalities and social exclusion that these young people face have been exacerbated by the coronavirus pandemic. School closures and the suspension of activities offering participants a sense of belonging and positive experiences have resulted in an increasing number of young people feeling frustrated, helpless, apathetic and alienated.
In June 2020, Common Goal teamed up with football for good organisation KICKFAIR and 13 football agencies to implement Common Ground, a collective project aimed at offering young people equal opportunities to develop their potential and to shape society.
"This has many negative consequences for all those affected, but also for society as a whole. With the ongoing COVID-19 crisis, we are currently at risk of further strengthening mechanisms that amplify such inequalities. It is of paramount importance for us to tackle this issue in the coming months and years to prevent young people from becoming alienated further or being completely left by the wayside," commented KICKFAIR Co-Founder Steffi Biester.
The project will provide young people with targeted support and educational opportunities through the establishment of Common Grounds in Bundesliga cities across Germany in the years 2020-2021. A Common Ground is a safe space consisting of a street football pitch, a youth organising office and a whole concept of quality education towards social change. Common Grounds enable young people to meet, have positive social experiences and develop their potential.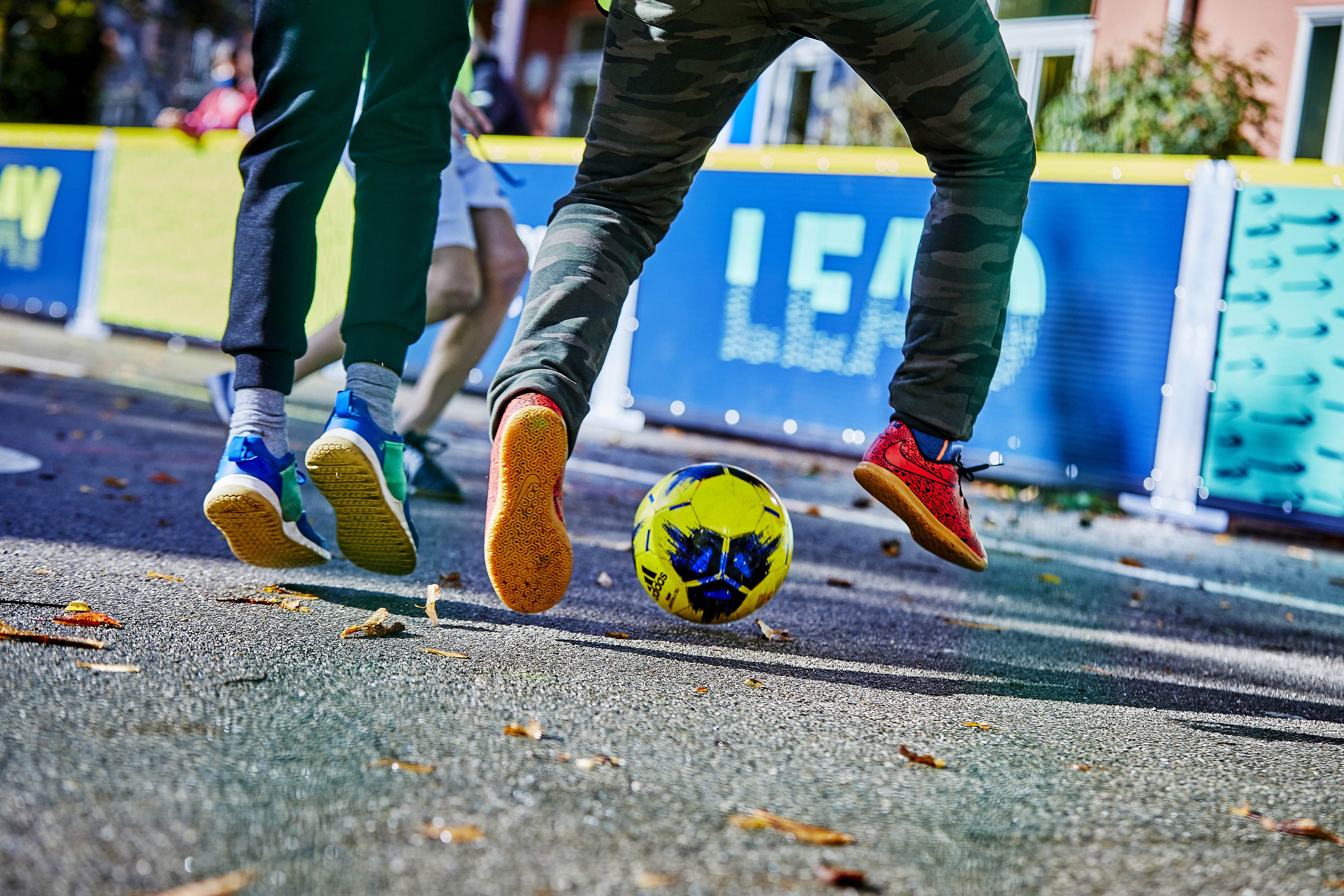 As the co-creators of all Common Ground activities, the young people involved in the project are regarded as the experts and play an active role in expanding their learning opportunities and changing their individual life circumstances for the better. The methodology underlying the programmes carried out in these locations places the personal development of young people at the centre of community transformation, a concept designed by KICKFAIR. Common Grounds will be closely connected to schools in order to integrate the programme concept into the curriculum and shape an equal learning environment beyond the project duration.
Initial funding for Common Ground came from 13 football agencies that formed an unprecedented coalition in support of the project. The agencies involved are: arena11 sports group, Spielerrat, Sports United Management, Rummenigge Sport Marketing, IFM (International Football Management), think forward sportmanagement, Grass is Green, Equipe Sports Management, Apertura Sports, Haspel Sportconsulting, feel soccer, Bektas Demirtas, and AKA Global.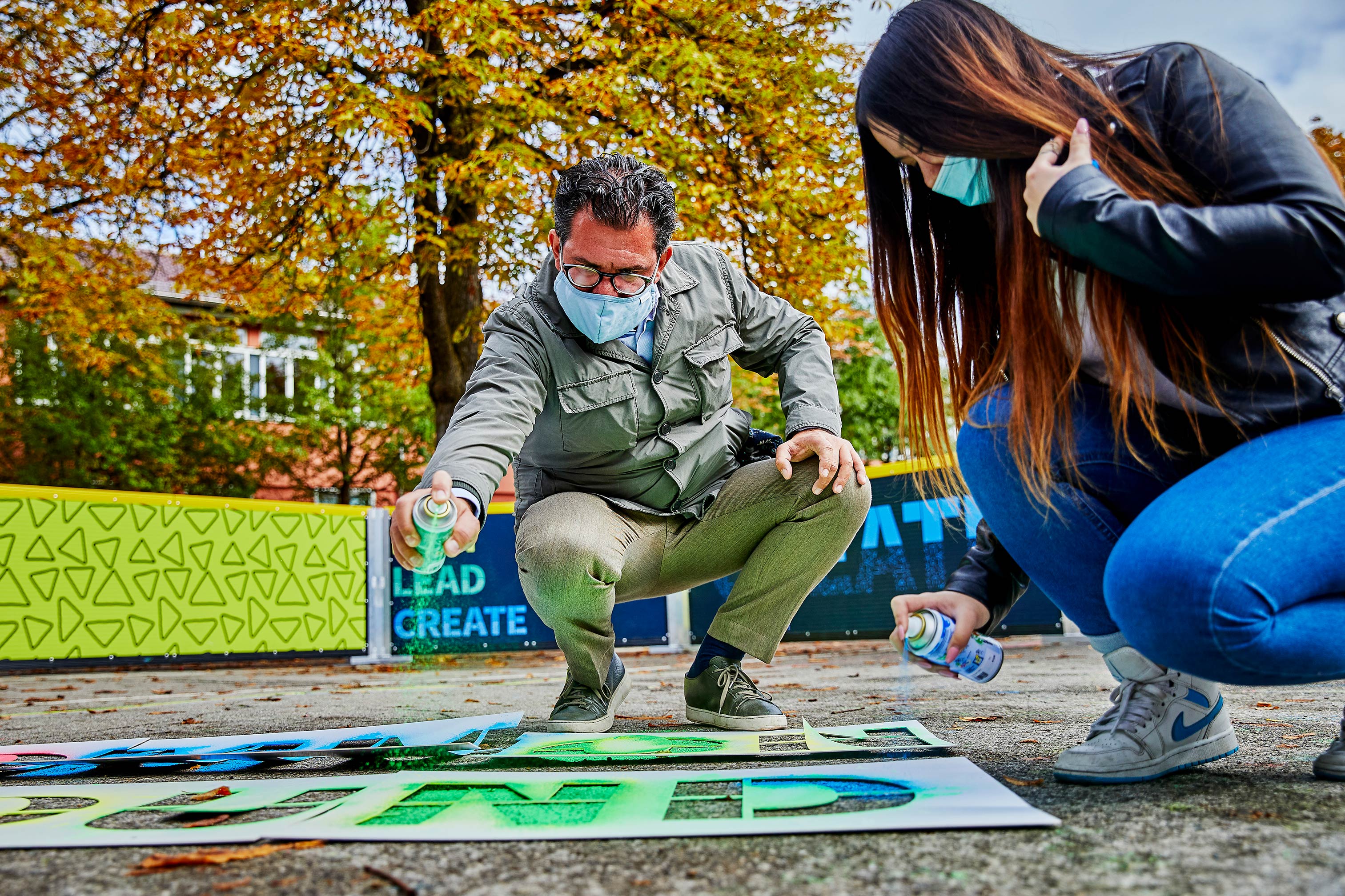 Steffen Asal, CEO of the agency arena 11 sports group commented: "The idea behind Common Ground is remarkable. The fact that the project develops together with the kids and that it enables the kids to integrate themselves is inspiring. I am also thrilled that the Common Grounds move to different cities so that the project not only grows from within, but also regionally and nationwide."
Since the group of agencies publicly announced their pledge to Common Ground , a number of players, coaches and managers have followed suit, among them Wolfsburg Midfielder Xaver Schlager, RB Leipzig's Konrad Laimer, the DFB's U National Teams Head Coach Meikel Schönweitz, and Gladbach leadership duo Max Eberl and Marco Rose.
On 8th October 2020, the first Common Ground was officially launched in Munich. Aydel Haji, a KICKFAIR Youth Leader, welcomed the project kick-off with words of relief and enthusiasm following many months of coronavirus-related restrictions: "Common Ground has finally become a common ground. The kids can have fun here and really hit the ground running. And they are finally playing street football again!"
The project launch also enabled a number of supporters to gain an on-the-turf impression of the project. Reflecting on the visit, Daniel Delonga, co-founder of the agency Spielerrat, said: "It is my hope that this will truly become a common ground where different children of various nationalities come together and learn values in addition to taking part in sports and my wish for the Youth Leaders is that they are successful in communicating this and are happy at the end of the day seeing how well the kids are developing!"
Echoing Delonga's words, Michel Zebouni, Director of Rummenigge Sport Marketing, noted: "What I like about Common Ground is the idea that I got to experience here, that children not only learn values such as respect and integration in the classroom, but can also internalise them here on the pitch and incorporate them into their daily lives.," adding that "there are many children from different countries here and I believe that all of the things politics and we all keep on preaching about, is really being taken on board and lived out here."
Until June 2021, further Common Grounds will be established in the Bundesliga cities including Berlin, Leipzig, Mönchengladbach, Gelsenkirchen and Wolfsburg, each supporting children and adolescents throughout Germany most affected by the consequences of the covid-19 pandemic, enabling them to understand the value of diversity, become part of a democratic community and co-create society.
Images: Jörg Jäger