Women on FIFA
Fighting for representation on the video game
Before 2015 if you wanted to select a female footballer on FIFA, the popular EA Sports video game that first launched in 1994, you couldn't. Zero, nada, zilch — not a single woman featured on the game's first 22 editions compared to the over 15,000 male players consumers could choose from on FIFA 15 alone. 
Veró Boquete, whose football career spans eight countries and was one of Common Goal's first members, thought, "if we can do something to change it, let's do it right away." 
It was 2013 at the time, two years before she would captain Spain at their first World Cup appearance, when she got wind from a friend about the complete lack of representation in the video game and heard about a girl trying to drive change. 
The girl was Rebekah Araoujo, an American teenager who loved to play football both with a ball at her feet and a controller in her hand. She was tired of not having the option to play with women footballers on FIFA, her favourite video game and needed someone like Boquete, who had a platform to help her.
Before hearing about this story, FIFA wasn't on Boquete's radar – she had never played it. Her activism wasn't a product of her personal passion for video games. 
"It was not because I was a video game player," confessed Boquete.  
"It was more I saw that it was a tool to change mentality, to change society." 
Her first idea to get women on the video game was, "to get signatures and make some noise." 
And so, in 2013 while playing for the Swedish club Tyresö FF, Boquete started a petition on change.org. 
In it, she writes, "I'm asking EA Sports to contribute to equality in sport and include women players in its FIFA video game. 
"It seems silly but it's not. Including players in FIFA would encourage girls who, like me, love football to develop their passion, to achieve their dreams, and to normalise the relationship between women and sport.  
"Because the kids who play today will be the adult society of tomorrow. Let's make football help break down barriers." 
The petition quickly gained steam with Spanish icons like Andrés Iniesta and Iker Casillas sharing it on social media.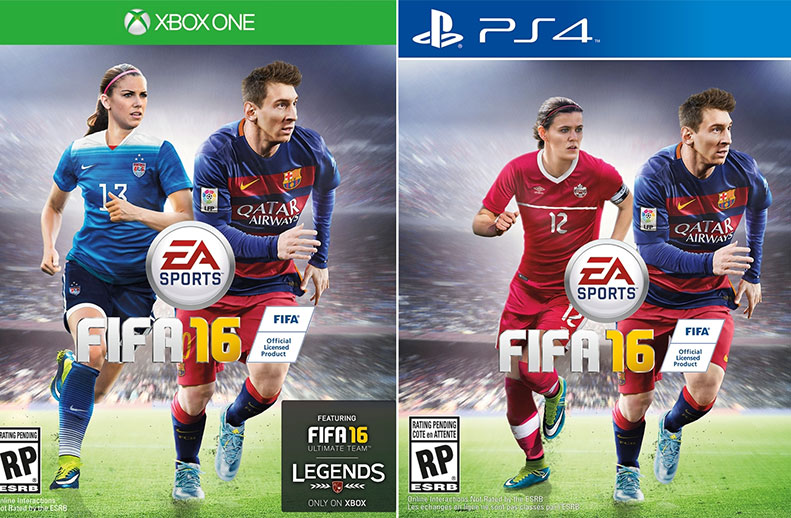 "In a few days this campaign was all over the place," said Boquete. 
"It had a great response from the media, from the fans, from everyone." 
The petition Boquete started nearly reached 50,000 signatures and helped get women introduced to FIFA16 in 2015. 
Media outlets from all over came to Boquete for comments and quotes. A Swedish newspaper even set up a consul for her to play during an interview. The problem was she had no idea what the buttons on the controller meant.  
For Boquete, getting female players onto the video game was never about improving her personal enjoyment of the game, she just thought that, "this is the right thing to do." 
She sees increasing representation on FIFA the video game as part of the puzzle to increasing gender equality throughout the sport, but not the be all end all of the mission. 
In Boquete's eyes, the key to changing attitudes around women in sports requires a holistic approach, it demands coming at it from multiple angles.  
"I don't think it's just something, I think it's a lot of things," said Boquete reflecting on what's contributed to the increase in attention and respect she's noticed around the women's game throughout her career. 
"It can be these video games, it can be more games on TV, it can be the last WC in France, it can be the next Euros here in Europe. I think every little thing is important. 
"Little wins like this make it easier for the next generation."