TIME TO CHANGE
Football's contribution to ending gender-based violence on International Day for the Elimination of Violence Against Women
November 25, marks the International Day for the Elimination of Violence Against Women – a worldwide call to action to stop gender-based violence throughout the world.
Violence against women and girls (VAWG) is one of the most widespread, persistent, and devastating human rights violations in our world today.
Which is why for the past three years, Common Goal has done all within its power to assist football-based community organisations in countries where violence against women and girls continues to be a massive problem.
Together, the power of football and knowledge of gender-empowerment solutions, can and must work towards ending violence and human rights violations against women.
From the partner organisations Common Goal has teamed up with, here are just a few examples of the many initiatives around the world harnessing the power of football to achieve Global Goal 5: Gender Equality and, by extension, end the many forms of violence women are subjected to around the world.
Grassroots Soccer, South Africa
In South Africa, by age 16, 70% of girls see violence in relationships as acceptable and one in three boys have already perpetrated intimate partner violence (IPV).
Furthermore, girls are also four times more likely to contract HIV than their male counterparts at this age due to being denied access to education at an earlier stage of development as a result of the social roles they are encouraged and expected to take.
Grassroots Soccer (GRS) seek to address the unique needs of girls and young women by challenging negative gender norms, reducing gender-based violence, and engaging boys and young men in creating more gender-equitable communities – all through the medium of football.
Within GRS, they incorporate a female-centred initiative that uses football to create a safe space for young women and girls to openly discuss their unique health issues and risks. The programme aims to incite change in individuals and their communities.
GRS identifies and then trains females with demonstrated leadership qualities to be mentors and coaches for girls in their communities. These coaches then implement the evidence based-life skills and HIV prevention curriculum and foster strong relationships with the girls in their respective programme.
Female participants report a higher sense of self-efficacy, confidence, and knowledge about the risk factors for sexual and gender based violence and HIV.
Girls in GRS programs are more capable of identifying harmful gender norms and examples of physical and intimate partner violence.
To date, they have noted a 23% increase in gender-equitable beliefs among graduates of GRS girl-focused programmes, highlighting the potential for good football can bring to these communities, but also the work that needs to continue to change attitudes in their communities and beyond.
Moving the Goalposts Kilifi, Kenya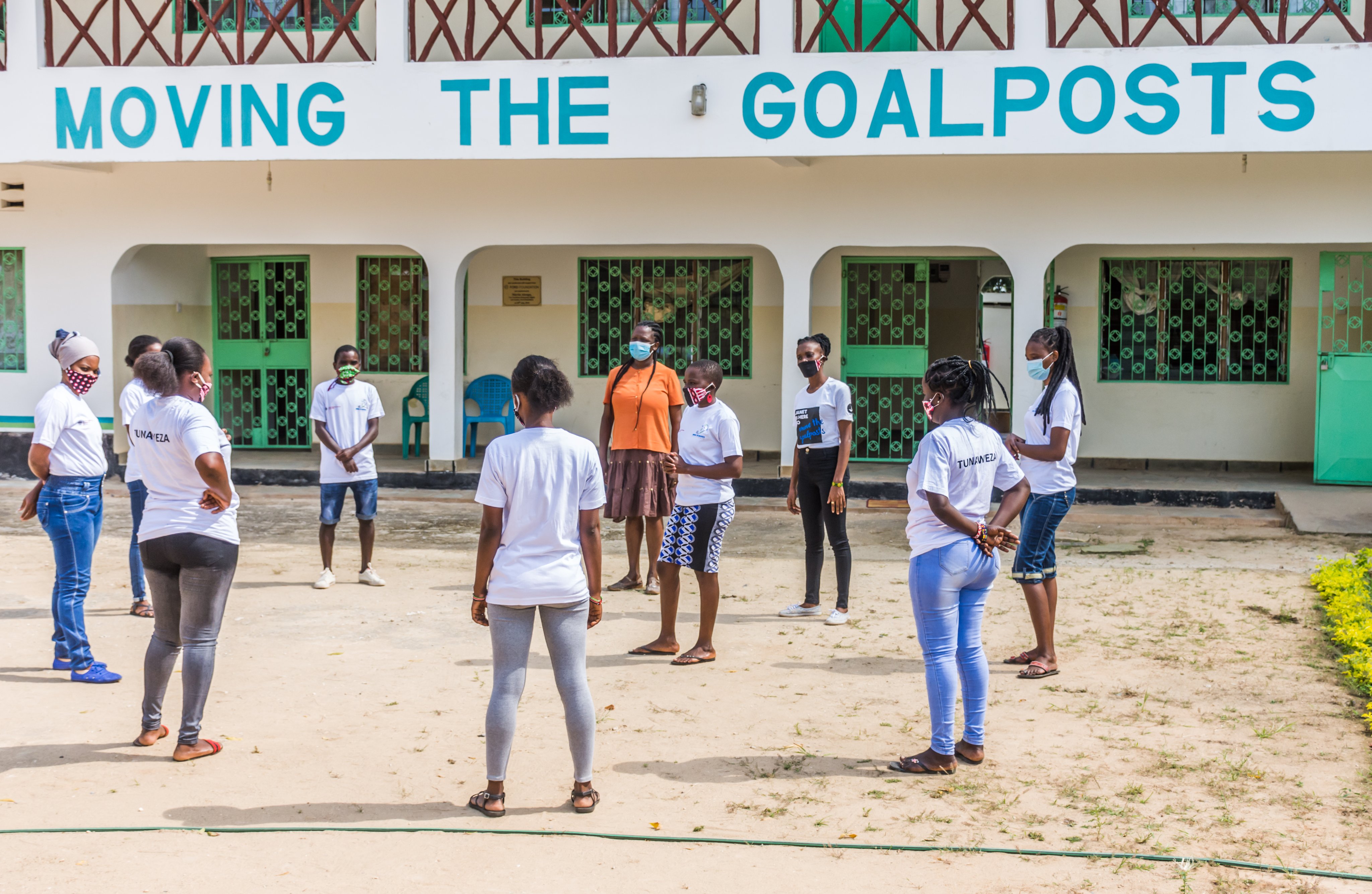 At the beginning of the week we brought attention to two Common Goal affiliated members who were awarded for their work in reducing gender inequalities through football-based education.
One of those winners was Moving the Goalposts Kilifi in Kenya.
Due to high levels of poverty in the coastal town of Kilifi, girls are often excluded from secondary education as their parents lack the financial means to send all of their children to school.
As a result of cultural perceptions, the parents often give preference to the education of sons over daughters.
The lack of education denies the young girls the opportunity to become literate and make educated life decisions in the future, and due to expectations and gender norms the rate of teenage pregnancy is high.
Moving the Goalposts uses football to empower young girls and women by providing them with a safe place where they can play football, educate themselves about reproductive health and rights, create opportunities for themselves and become leaders in their communities.
MTG's Education and Vocational Training programme supports girls participating in the organisation's football activities by paying 75% of their school fees.
The organisation also takes its library services during tournaments and other MTG football events to spark interest and provide access to reading materials.
Soccer without Borders, Uganda
Soccer without Borders Uganda was the other Common Goal affiliated organisation to be recognised recently for their contribution towards achieving gender equality through football.
Like many areas in East Africa, women in Uganda are often denied access to education and social development and as a result teen pregnancy levels of illiteracy are high.
Soccer Without Borders Uganda has trained more than 60 female coaches throughout Uganda through its Women Take the Lead series, and offers daily football, literacy, and life-skills classes to more than 400 refugee children each week, over 40% of whom are girls. By comparison, according to FIFA, just 3% of football players on the African continent are girls.
The Shadow Pandemic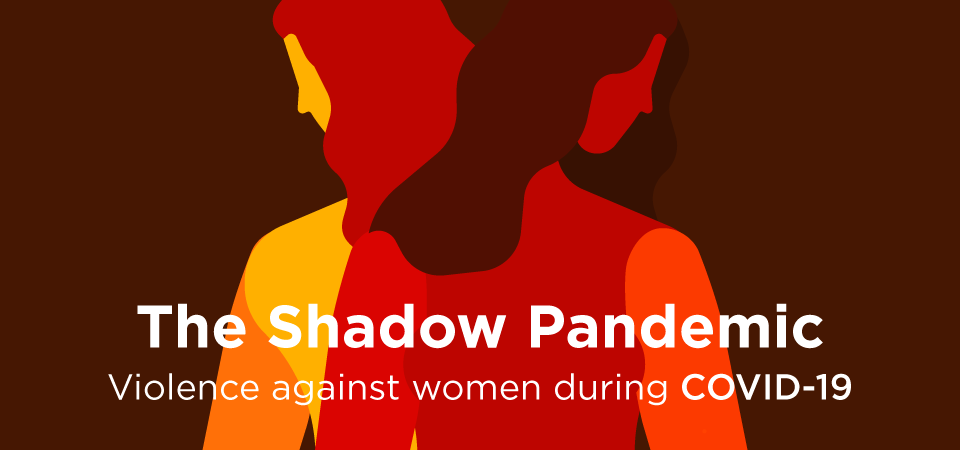 For many of us, 2020 has meant lockdowns, periods of isolation, hobbies temporarily suspended and plans postponed. While it has not been easy for anyone, nor will it suddenly get less difficult in the foreseeable future — for some it will have been arduous in a manner the majority of us will not have had to contend with.
While lockdowns have meant refuge for most in the safety of their home, for others, being confined to their house has led to what the UN refers to as the Shadow Pandemic.
Since the outbreak of COVID-19, emerging data and reports from those on the front lines, have shown that all types of violence against women and girls, particularly domestic violence, has intensified.
This is the Shadow Pandemic growing amidst the COVID-19 crisis and we need a global collective effort to stop it. As COVID-19 cases continue to strain health services, essential services, such as domestic violence shelters and helplines, have reached capacity. More needs to be done to prioritize addressing violence against women in COVID-19 response and recovery efforts.
Common Goal affiliated organisations have been working to help make sense of the "new normal."
In Peru, Asociación Civil Los Pioneros, have received an influx of calls reporting incidents of sexual and physical abuse.
The organisation joins a list of those doing all they can to meet the demand for support and advice as best they can.
In Germany, women in cramped refugee centres and volatile environments have been provided with phone counselling services by Berlin-based CHAMPIONS ohne GRENZEN.
While lockdown restrictions are in place, and face to face counselling is limited, an online platform is essential for these women.
In Latin America, organisations like SEPROJOVEN are making sure that women are being heard in communities across Latin America through the implementation of regular women's circles, where every girl can communicate her problems in a safe space free from gender related violence.