Switch the Pitch
The Anti-Racist Project launches a US programme equipping coaches and young players to tackle racism in their communities
Common Goal's Anti-Racist Project (ARP), a collective effort uniting players, fans, clubs, grassroots organisations, and brands to tackle racism across every level of the game, is rolling out Switch the Pitch across the United States.
The initiative is a first-of-its-kind opportunity for coaches and young players to take action to make football and the world more inclusive and equitable for all, and comes one year after the ARP implemented an anti-racist executive-level training for professional US clubs.
"Switch the Pitch is an initiative that is sorely needed in soccer, and I know it's going to help create more inclusive spaces for everyone," commented Donald Wine II, board member and Diversity, Equity, and Inclusion (DEI) chair of the American Outlaws, the supporter's group for US national teams which is part of the ARP.
"To create an anti-racist environment, you have to learn, re-learn, unlearn, and take action. Switch the Pitch does all of that."
Switch the Pitch uses interactive and experiential anti-racist based curriculum to enable coaches to foster safe and inclusive spaces and inspire young players to take action. The programme consists of three interconnected parts.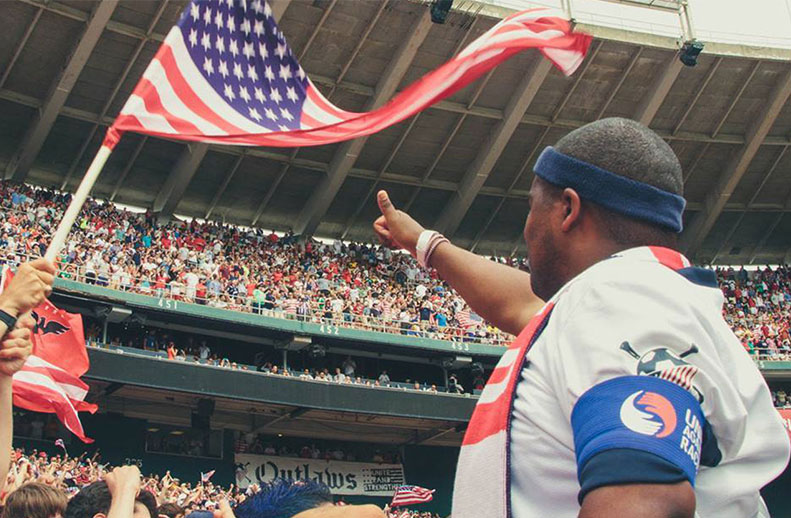 Firstly, the programme's coach training series equips trainers with the skills and information needed to build an inclusive, anti-racist team culture. This training series shares essential information about positive youth development and includes an "Inclusive Coaching Best Practices and Anti-Racism Content Overview."
One example is where teams will be asked to collaborate on creating a "team contract" to help set norms and standards of practice on their own team.
Lastly, a virtual social impact league is set to launch in fall 2022, enabling teams across all 50 states to earn points and prizes for completing Team Challenges and join a collective grassroots football movement driving change in the game.
Soccer Without Borders is steering Switch the Pitch with support from fellow Common Goal community members Soccer in the Streets and America SCORES, and with the contributions from 50 experts in the field such as the American Outlaws, Chicago Fire from Major League Soccer, Angel City FC and San Diego Wave from the National Women's Soccer League, and Oakland Roots from the USL Championship.
If you are a US based coach, club, or team and want to take part, register here. The pilot programme is set to launch in fall 2022 and registration closes in August.