September Highlights
Creating change through football
Throughout September, Common Goal welcomed new members who have dedicated themselves to bringing social change.  Among these new members was freestyle sensation and Charlton Atheltic's player Freda Ayisi. In typical fashion, she announced her joining the movement through a crafty display of skills on Instagram. 

Apart from Freda, other members to join were Maltese international Rachel Cuschieri, Egersunds IK U-17 girls coach John Petersen, and journalist Mia Eriksson. 
Off the pitch, we heard how winning the long-running reality TV show Survivor inspired Ethan Zohn to start a football for good organisation, heard Collin Martin's thoughts on how football can become more inclusive, and helped launch Switch the Pitch to tackle racism in football.
Founding Stories: Grassroot Soccer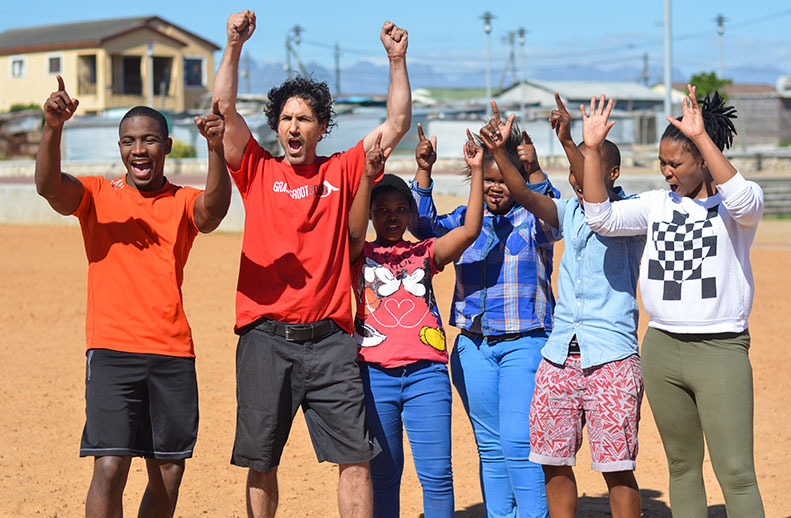 When Ethan Zohn applied for Survivor, the reality TV series approaching its 43rd season, he had no idea the show would end up helping save his life and millions of others. 
Ethan reflects on how the show helped him realise he could use football as a tool to do good in the world causing him to ultimately found Grassroot Soccer. 
"That moment, in the middle of this cut-throat game of Survivor, I had a real-life experience. The seed was planted in my head that if this game goes my way, I'm going to try to use it to do good in the world," said Ethan. 
Full Article here. 
Playing Proud 
Collin Martin, midfielder for the USL's San Diego Loyal, is the only openly gay active professional footballer in the United States and one of three in the world. Since 2021, Collin has pledged 1% to Play Proud to make the game and society more inclusive of the LGBTQ+ community. 
This month he shared his thoughts on how to make football more inclusive. 
"From my experience, coaches are in a unique position to influence the next generation," said Collin. 
"By teaching and emphasising inclusive language, they can change the path of a player and make them want to stay in the game instead of run away." 
Read Collin´s full piece here. 
Switch the Pitch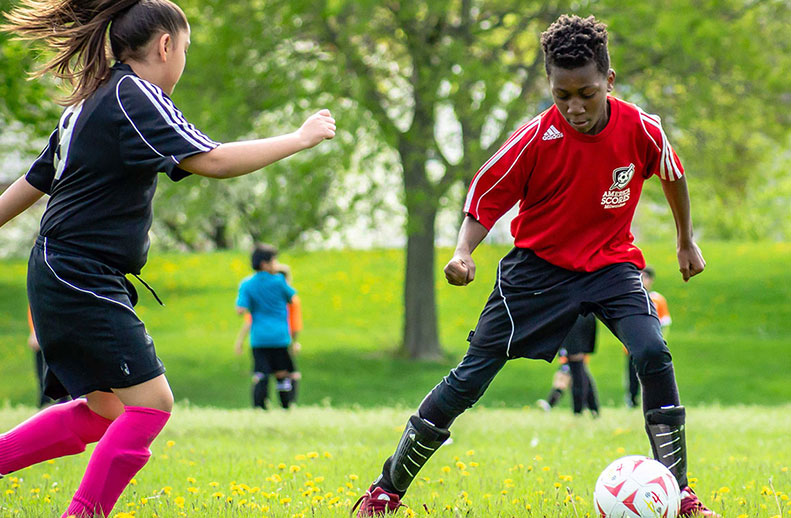 Common Goal and Soccer Without Borders (SWB) teamed up to launch Switch the Pitch to help unite the US football community around anti-racist education and action.  
"Switch the Pitch is a much-needed initiative in the soccer space to help create a more inclusive and anti-racist environment," said Naomi Girma, the NWSL 2022 number one draft pick and San Diego Wave defender.  
"Its action-orientated approach to educating players and coaches across the youth game is going to revolutionise the way we learn to combat racism in our sport."  
Find out more about Switch the Pitch here and sign up for the initiative here.