Global Goal 5 Accelerator
5 key strategies to advance gender equity in football
The Global Goal 5 Accelerator is a collective project set up to support and advance the efforts of grassroots organisations towards achieving gender equity in football.   
It aims to help increase leadership, representation, and participation of girls and women in football for good programmes, and ensure that every young girl has a female role model in their community. 
Collective effort is central to the project with Women Win, Soccer Without Borders, Fundación Selección Colombia, adidas, DAZN, and many others involved.
Here are the 5 key strategies the Global Goal 5 Accelerator uses to advance gender equity through grassroots football organisations.  
1. Address stereotypes, break down barriers 
In many communities around the world, football is still regarded as a "man's sport," hindering young women from picking up the game. To address these attitudes, concrete strategies are created to recruit and keep girls in football programmes and gain parents' and guardians' support.   
To help increase visibility and break down gendered stereotypes, local stakeholders team up and girls' football programming is held in public spaces. The more girls feel supported by their close family, friends, and community, the more confidence they will have on and off the pitch to be their authentic selves and reach their full potential.   
2. If she can see it, she can be it: Ensure every girl has a female athlete role model 
To help girls dream big, the Global Goal 5 Accelerator seeks to enable girls and women to become leaders in their communities. This is done by creating more opportunities to train female coaches and providing them with leadership skills to become community role models.  

3. Create safe and inclusive places to play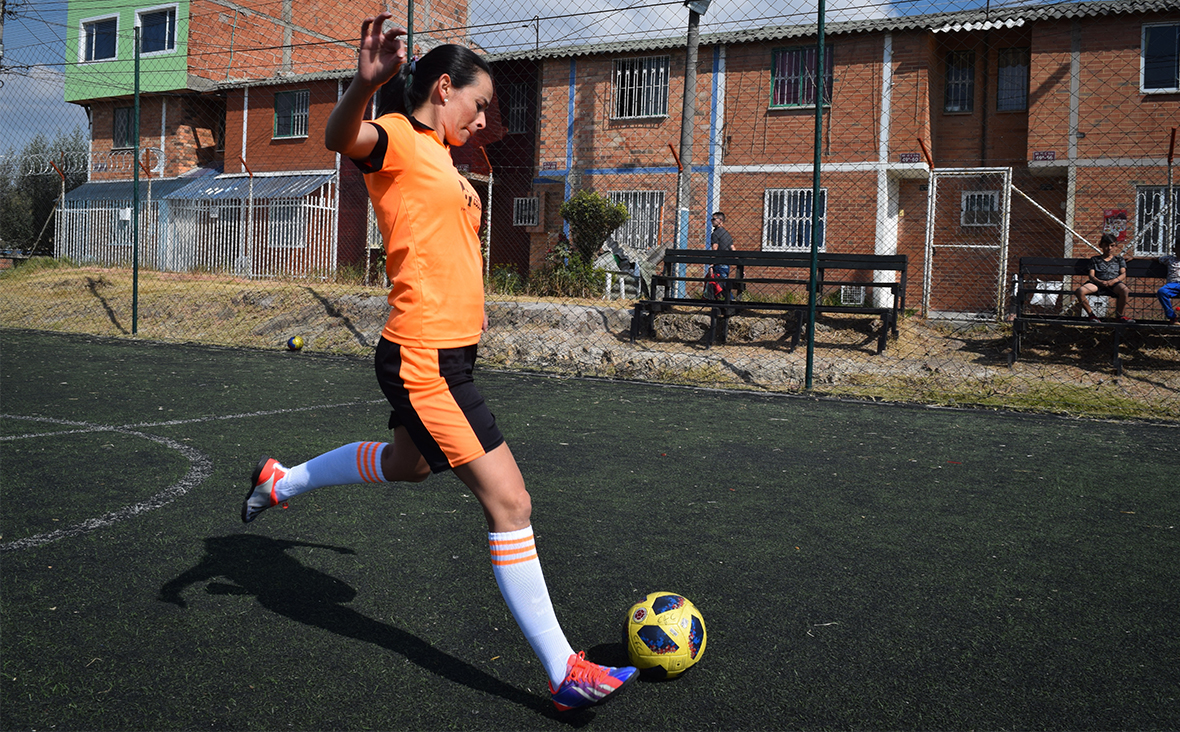 It's not just about getting more girls to play football; it's about making sure the places they play are set up to help them thrive. This means working to protect players' physical and psychological safety through providing access to safe locations and transportation as well as building positive and supportive environments so every girl feels welcomed and safe.   
Organisations increase the proportion of female coaches and train male coaches to understand what safe spaces for girls are. And football for good organisations work to advance gender equality throughout their programmes.  
4. Improve capacity and capability to serve women and girls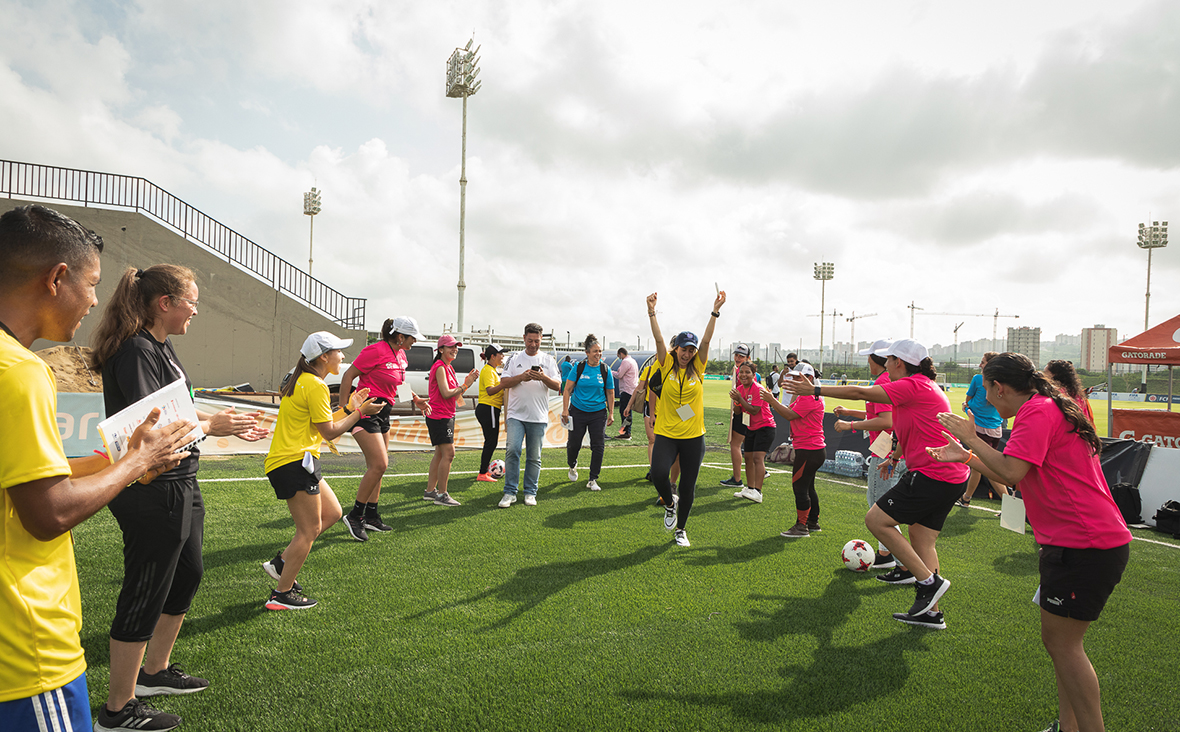 Football for good organisations can help drive gender equity by maximising their potential. This starts by evaluating where they are and taking concrete action towards making improvements.   
Gender action plans are designed, gender-inclusive football programming and coaching methodology are rolled out, staff members participate in gender equity trainings, and pathways are created to enable female leadership. 
5. Play local, score global 
While girls and women face systemic barriers to playing football around the world, every community has different needs, challenges, and strengths. That is why the Global Goal 5 Accelerator creates a strategic framework and enables local grassroots organisations to adapt it to their reality.   
Organisations work together regionally to identify local challenges and develop strategies to overcome them. And global learning takes place by enabling exchange between regions. The collective project methodology has been implemented in East Africa, Latin America, Europe and North America. In 2023 the collective project is set to expand to the Asia Pacific, the region of the upcoming women's World Cup.