Celebrating Juneteenth
American Outlaw supporters discuss Juneteenth, Black culture in football, and racism in the game
For Juneteenth, the celebration of Black emancipation in the United States, we sat down with two passionate Black football fans from American Outlaws – the United States' largest national team supporter's group. The two shared their experiences and perspectives on the impact Black people have had on the game, Juneteenth, how to eradicate racism from the stands, and more. 
Imani Williams (IW) joined the America Outlaws over a decade ago in 2010 and became the groups' first Black woman capo, person leading chants at stadiums. 
Donald Wine II (DW) is a board member of the American Outlaws. He co-founded the group's Washington D.C. chapter, has attended more than a hundred games with the American Outlaws, and has been a fan of the game his whole life. 
It is said that joy is a form of resistance. Given that Juneteenth is an occasion to honor Black joy and freedom, what does celebrating Juneteenth look like to you?  
IW: For me, soccer has always been about joy. Being a supporter is about freedom. It's that 90 minutes after the end of the work week to express yourself. It's a suspension from reality where jumping up and down, waving your arms around, singing at the top of your lungs is normal behavior. It's so important that Black people across the diaspora get to participate in that fervor, pageantry and expression without the fear of the past. In a culture where we have been traditionally silenced, celebrating Juneteenth is about being able to be loud, joyful and expressive in ways that our ancestors were never allowed to be. It's about being able to have fun and get out the frustrations of the work week singing arm and arm with your friends. My hope is that the Black community in the United States gets to celebrate the joy of soccer every week with the same fervor and passion as those abroad. Soccer in America has arrived. Just like we've influenced the rest of American culture and culture throughout the world – Black culture should continue to be a part of soccer culture in that way we celebrate Juneteenth every week. 
DW: Juneteenth has been a very important holiday to many African Americans for decades. To take a day to not only commemorate and celebrate the day that slaves were actually made free should be both a memorable event but also one that people can learn more about every year.
How are the American Outlaws actively engaging with Black communities across the country and leading on racial justice?  
IW: I think American Outlaws could do more to engage the Black community. Although we have Black voices in leadership and have initiatives with AO Impact – there could be more outreach to our communities that remind us that American Outlaws is for them too. I think players, coaches and fans have all experienced the pressure of being one of the few Black voices. I think what American Outlaws is doing with the help of Common Goal, giving resources to leadership about creating spaces with the core values of diversity, equity and inclusion, we are making progress to ensure that being part of AO gives us fun, cathartic energy that is enriching for our whole community. 
DW: It's first starting with our leaders who have already been doing the work to unite their soccer communities all across the country. That includes outreach to Black communities and trying to get them engaged in the game of soccer and improving access and opportunity to play, watch, and learn about the game. 
You took part in the Anti-Racist Project's Diversity, Equity, and Inclusion sessions in partnership with Common Goal. Can you talk about the impact of the sessions and the importance of creating these spaces in soccer?  
 IW: There are a lot of people out there who want to be allies to the Black community, but don't really know how to do that. Common Goal's Anti-Racist Project gives people the knowledge and tools to be true allies for diversity, equity and inclusion. The knowledge and tools received by projects like Common Goal's Anti-Racist initiative are what enable people to take better action in their own communities. Allyship is earned through action, it is something that can't be claimed – so it's vitally important that there are programs out there teaching people how to take action in a way that's positive to create and maintain spaces that are safe, equitable and fun. The outward ripple effect of positivity this creates is endless. 
DW: It's honestly one of the most important things we've ever participated in as an organization. We need more of these spaces for people to face some of the hard truths and, most importantly, learn from them so we can grow and continue to hold ourselves accountable when we say we want to be the most inclusive supporters' group in soccer. 
There have been repeated instances of racism in soccer stands this year from Vinicius Jr to Romelu Lukaku being subjected to racial abuse as well as incidents in the MLS and NWSL. What needs to be done to eradicate racism from the stands?  
 IW: Racism continues to be a huge problem in football worldwide. After close to two decades of prominent anti-racism messaging, the world has had a reckoning that slogans are not the answer. Thierry Henry said recently that "nothing has changed," with regard to racism in football. Players, coaches, pundits and fans all face conscious and subconscious bias. For fans, these problems are even more exacerbated. As a community, we are used to dealing with racism as part of our professions or careers, there is also a certain level of protection that players, coaches, and those working in media have due to protections against discrimination in the workplace. This largely does not apply to fans. Supporters are often subjected to the worst racism and discrimination with little to no resources or protections. Many people are scared for life and never return to the game. Football should not be something feared. Unfortunately, the only way that the world will change is if the football authorities come down hard on fans making discriminatory chants or making hostile environments toward minorities. Fines haven't worked. Playing behind closed doors hasn't worked. So now there are a lot of conversations happening about where we go from here. Racism is a disease of the human condition, and to eradicate it we have to push ourselves as human beings, so maybe the next step is point reduction. There is little incentive to change without real consequence, and a potential points reduction presents that kind of consequence. It's not worth having points taken off the table in order to be racist in football, no true supporter would ever choose that for their team. 
DW: Real consequences and punishments. Punish teams that continue to foster an environment where racism is allowed to exist.  Forfeiting games, banning fans, points deductions, or even for a club team, relegation or suspension of the team from playing in the league until they fix the problem. We shouldn't be having to come up with solutions for racism in 2023.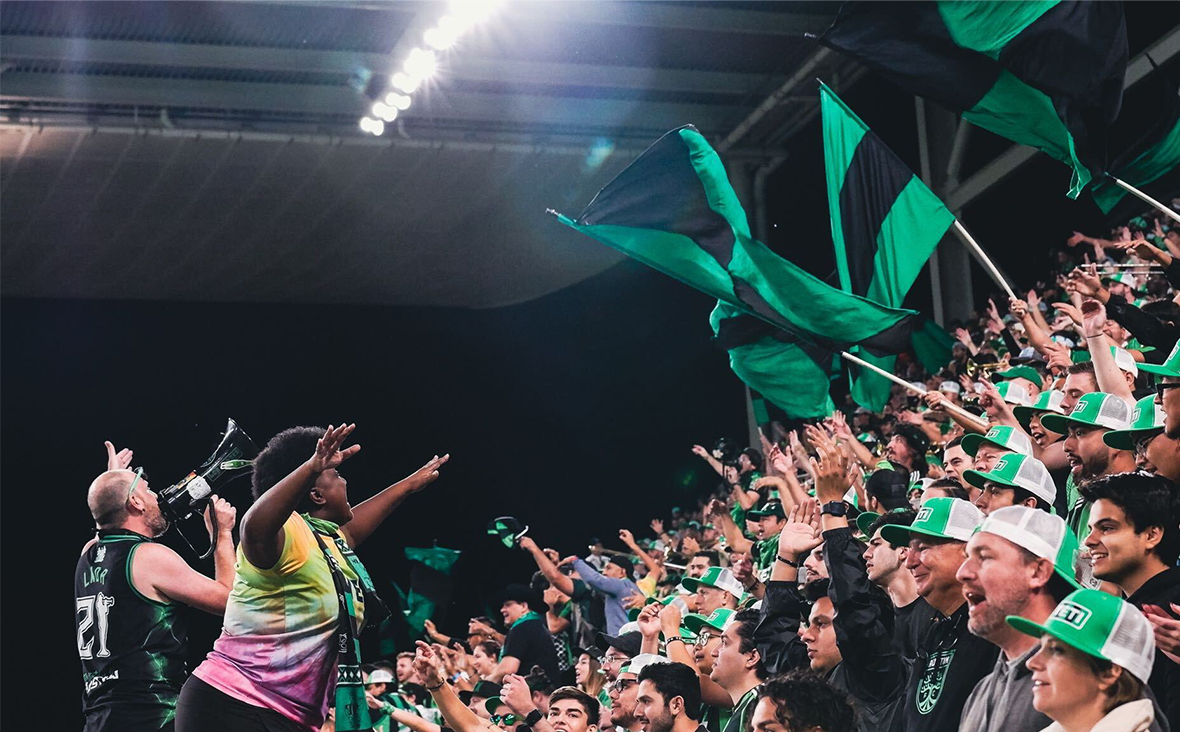 What can soccer organizations and soccer culture do to more intentionally celebrate Juneteenth?  
IW: Authentic celebrations of Juneteenth are so important. Juneteenth has always been a community celebration, so engaging with Black communities throughout the year is a fantastic way to ensure that Juneteenth celebrations are genuine and honor Black culture and heritage. It's incredibly important to elevate Black voices that already exist in soccer, ensuring opportunities and equity. Because those voices will act as the lightning rod attracting future generations who have a genuine passion and interest. There are plenty of Black coaches, players, people in media and supporters that are already carving out a space in their communities, so celebrating Juneteenth is also about giving equity, creating opportunities and taking action to uplift Black voices already in that space. 
DW: First off, they need to acknowledge it and treat it like the other holidays. If you're bending over backwards to have Christmas in July but you can't be bothered with any activations for Juneteenth, start over and do it right. They should be including local Black soccer leaders, journalists, players, and supporters. Again, use it as an opportunity to celebrate Black life, Black soccer players, and also make it a learning point for all soccer fans. 
How important is not only Black representation in soccer but seeing Black people in leadership positions throughout soccer?  
IW: I was the first Black woman capo in the United States, and maybe one of the first Black woman capos in the world – I never used to consider the importance of that until others told me how much I inspired them as supporters and influenced them to get more involved in soccer. Like John Barnes kicking away the banana on the pitch, I didn't understand the importance of breaking barriers in the supporter experience until years later. There are over a billion Black soccer players and fans in the world. Some of the greatest ever footballers have been Black from Pele to John Barnes, Ruud Gullit, Thierry Henry, Didier Drogba, Patrick Viera, Michael Essien, Ian Wright, Brianna Scurry, Clarence Seedorf, Yaya Toure, Sadio Mane, Crystal Dunn and more. Our cultural impact and importance to the game of football are intangible, so it is important that we are also in front offices, media, production, elite coaching, and we are afforded the same opportunities as others to continue our work in the game. Equality and equity can only be achieved by elevating people in leadership and valuing their unique perspectives and contributions to The Beautiful Game. I think as supporters, we are in the unique position to make diversity, equity, and inclusion as fun as possible. We can become better people, and enhance our understanding of the world by having a laugh and a good time in a way that is far more visceral than in most corporate or professional settings. That's one of the unique elements of being in supporter leadership throughout the world, that even when we have hard conversations about diversity, equity, and inclusion – we can still enjoy ourselves! Because isn't that why we're all here in the first place? 
DW: It's extremely important. Soccer in this country is considered a white sport, despite the fact that Black people, Brown people, and other people of color dominate soccer participation globally. However, that rarely enters the coaching staff and especially the front office and ownership. Some of the mistakes that are made are a direct result of not having Black leaders in the room to provide the perspective, and it's super important that teams do better at hiring from the wealth of Black talent that already exists while also helping to grow the talent pool by introducing more Black children to the game.