"We understand importance of giving back
PSG's Arianna Criscione on preserving the humility of the women's game ahead of the Champions League semi-final
Ahead of her Champions League semi-final against Olympique Lyonnais, Paris Saint-Germain Goalkeeper Arianna Criscione is not surprised that players from all four clubs have taken the 1% pledge.
As a Common Goal member since last year, Criscione takes pride in the abundance of women within football's growing social-impact movement.
And she feels that regardless of playing at the very pinnacle of the women's game for some of Europe's most prestigious clubs, elite female players still understand what it means not to have received equal opportunities to play growing up.
Alongside teammates Irene Peredes and Jordyn Huitema, Criscione is joined by Lyon's Kadeisha Buchanan, Barcelona's Leila Ouahabi and VfL Wolfsburg duo Pernille Harder and Pauline Bremer as Common Goal representatives.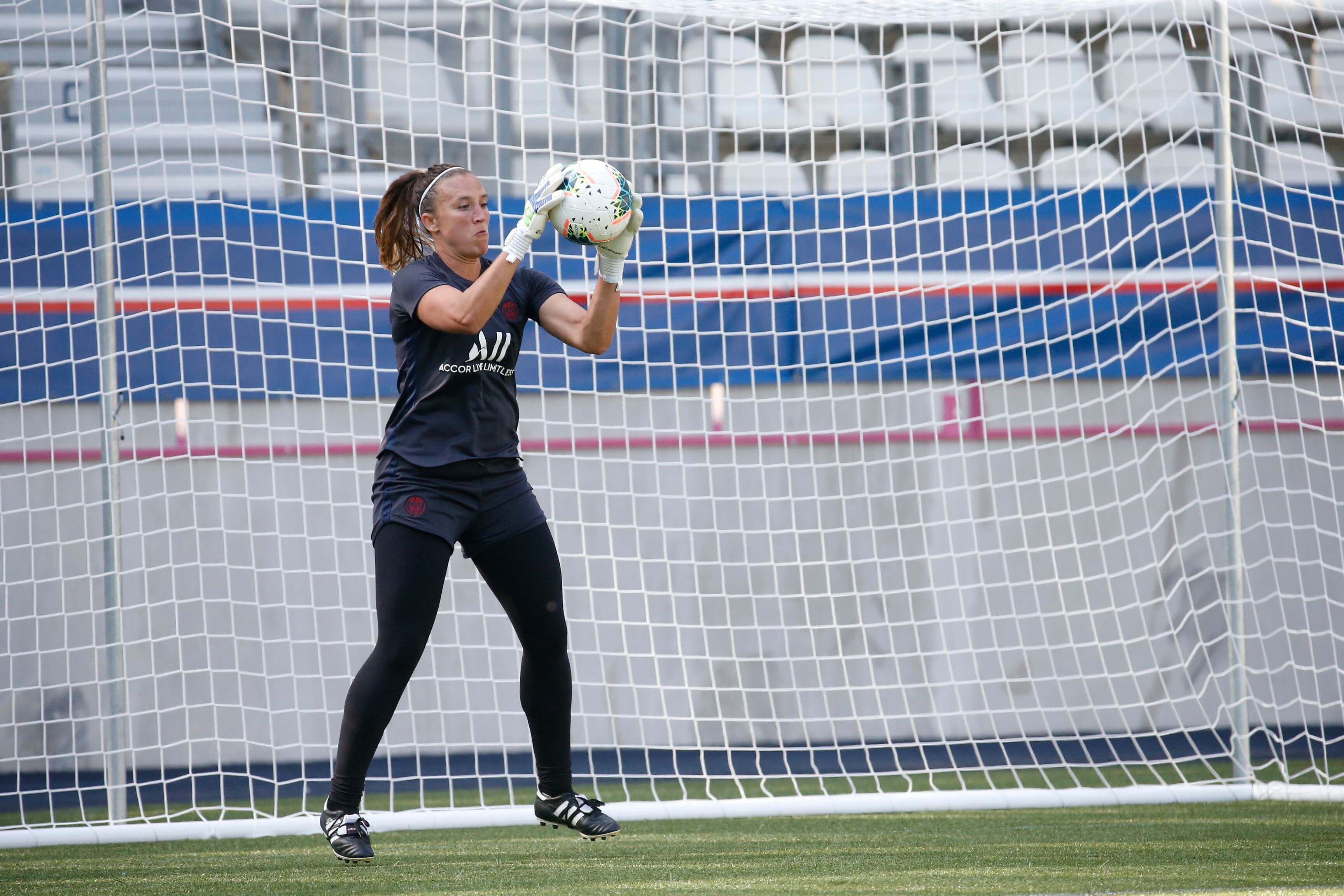 "It doesn't surprise me at all. The only thing that surprises me is that there's not more," said Criscione.
"Many of these women have had to make huge sacrifices to get where they are. Which means when they get to where they once dreamt of being, they're more likely to want to give back.
"I think most female players, not all of them, but a lot of us, have social issues that we promote whether that through Common Goal or something else.
"I believe that we [women] understand the importance giving back. Certain players, in certain countries – and even in our team – they grew up not necessarily being able to play and without the same opportunities that young boys are given."
This aspect of the game – described by Criscione as "humility" – is one she wishes the game can retain going forward.
While extremely positive about the game's developments, especially in competitions like the Champions League – "which looked a lot different 10 years ago" – she feels the game's increasing professionalism could see the younger generation of players potentially sheltered from engaging with social issues beyond the game.
Alongside her playing duties, Criscione also has a working business contract with the club.
With her Master's degree in Football Business, she's part of the Sponsoring and Women's Business Development team – helping elevate and bringing positive change to the women's game.
Through Common Goal, Criscione has teamed up with GOALS Haiti – after a friend and fellow student made her aware of its work after doing an internship with the football-based community organisation.
"She told me of all the trials and tribulations that young people, especially girls, go through in Haiti and it really hit home," said Criscione.
"I know that my contribution directly affects people that she knows and that made it feel better for me: it wasn't something distant, It felt like it was closer to home."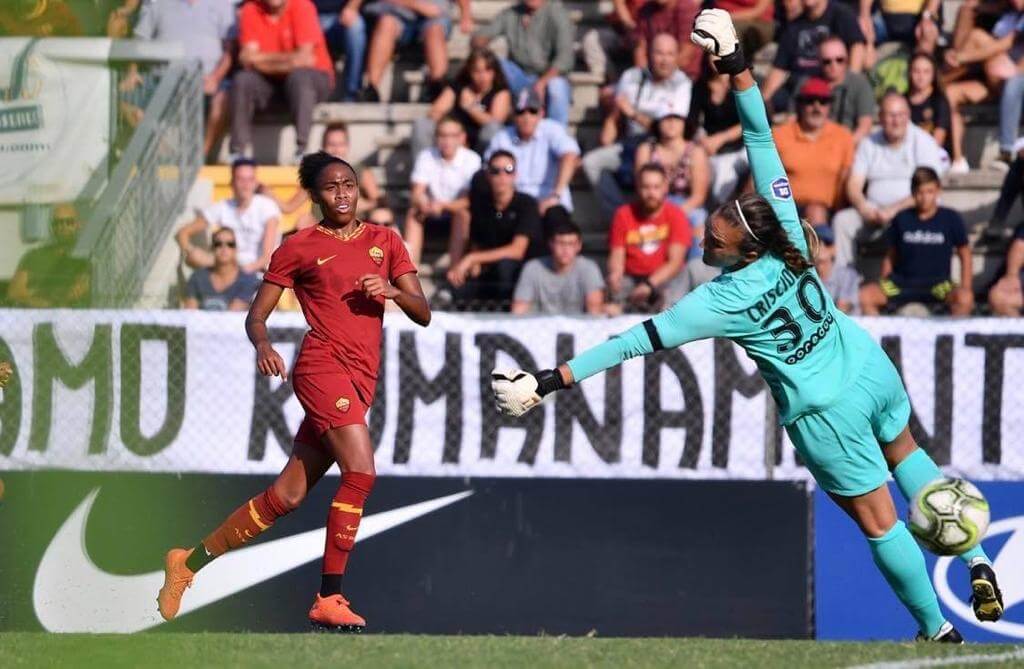 And now Criscione has gone one step further in her pursuits to give back to the game she loves.
She's teamed up with jewellery company Edson and in doing so is directing all proceeds collected through her patronage back to Common Goal.
"I thought it would be a great way to contribute more through this initiative," she said.
"This way I can support GOALS Haiti even further, as I know, like many organisations, they're struggling right now."
Despite a five-month layoff between the round of 16 and the quarter finals due to Covid-19, there is no added motivation to win the competition for Criscione and her teammates – that remains a given.
Instead, it's a chance to finish the competition that at once stage seemed unlikely.
"I don't know if this [Covid-19] makes us want it more. I mean, we always want to go to the final, we're football players, we're competitors, and this is this is Champions League," said Criscione.
"You want to see the stars, you want to hear the song. Like every football player believes, besides the World Cup, this is the pinnacle of our sport.
"I think the only difference is, perhaps we feel lucky that we are able to play and that our job, our passion, is still possible.
To support Common Goal and help give back to the game, use Arianna's Criscione's code 'edson30' and receive 20% discount at Edson jewellery here.