January Highlights
Kicking off the year of women's football with a bang
From the drop of the OCEAUNZ, adidas' 2023 World Cup ball, to diving deep into Yuwa, an organisation in eastern India helping girls thrive on and off the pitch, to hearing from Aline, a coach at EPROCAD empowering girls in her community, game changers showed how they are advancing gender equity around the world. 

The Common Goal movement also welcomed Orest Shala and FOX Sports' 2022 World Cup coverage of football for good was analysed showing one was broadcasters can use their platform for social change. 
These are Common Goal's January highlights. 
adidas presents: OCEAUNZ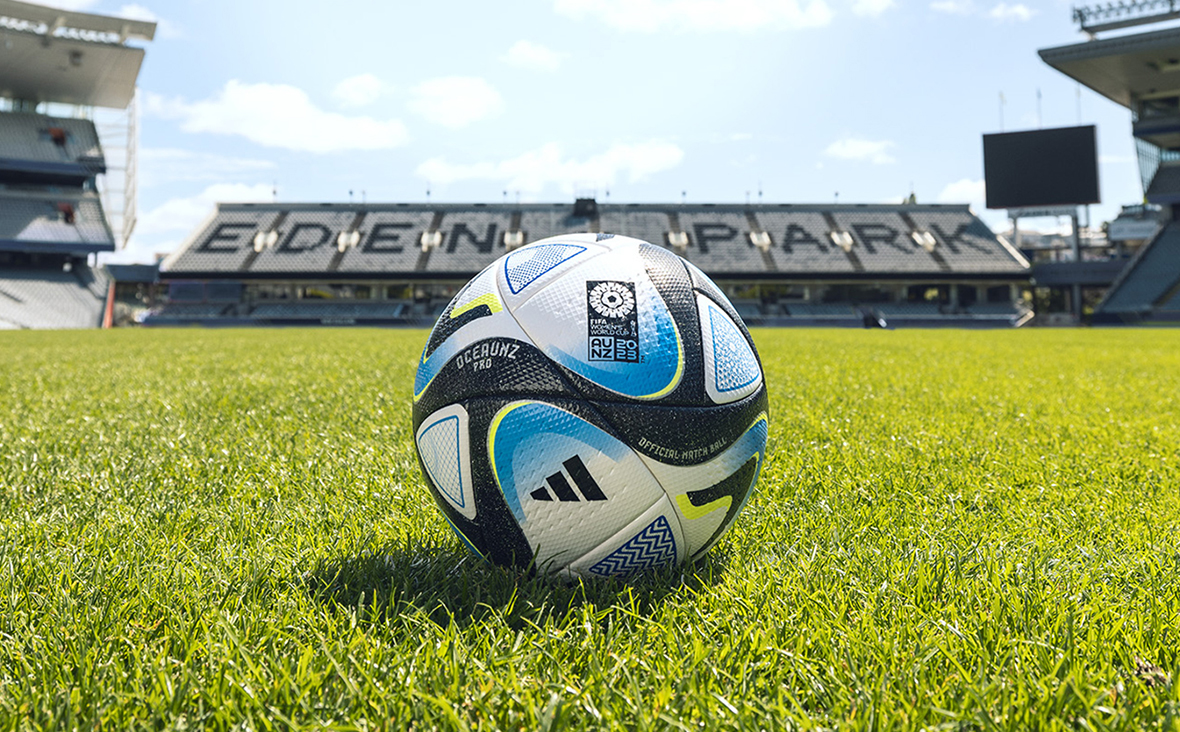 Ahead of this year's World Cup, adidas unveiled the official match ball - OCEAUNZ. 
The ball will follow in the footsteps of the Al Rihla and Al Hilm from the Men's 2022 World Cup with 1% of net ball sales going back into the women's game through the Global Goal 5 Accelerator. 
Read more about OCEAUNZ and its impact here. 
Yuwa: How a school in eastern India uses football to empower girls
Unleashing their inner strength, 600 girls rise before the sun to chase their dreams on the football field.

In rural eastern India, where 6 out of 10 girls are forced into childhood marriage and female literacy is low, Yuwa empowers girls to break free from societal constraints and shape their own futures.

The result: last year no Yuwa participant was subject to forced childhood marriage or human trafficking.
For these young athletes, the pitch is not just a field, it's a sanctuary where they can express themselves and find joy.
Read more on Yuwa's story here. 
Aline's Story: How a coach at ERPROCAD is helping girls find their place in football
We then travelled to Brazil where we got to hear from Aline, a coach at EPROCAD.
Despite excelling on the pitch, when Aline was growing up, she was told she was not allowed to play on the boys' football team.
Using these past experiences as a motivation, she now prides herself in creating a more gender-equal game for future generations. 
How FOX Sports used the biggest sporting event of 2022 to elevate soccer for good
Not only did FOX Sports become the first national FIFA World Cup broadcaster to pledge 1% of its tournament airtime to the Common Goal movement, but they out shot their commitment by nearly two fold.
FOX Sports broadcasted soccer for good stories for 1.8% of its 2022 World Cup coverage across its platforms.  
That's longer than any tournament match, including added stoppage time, two extra periods, and penalty shoot-outs. It's through this that FOX Sports demonstrated one way broadcasters can contribute to the movement and use their platform for social change.
During airtime dedicated to the movement, FOX Sports broadcasted three stories as part of its 'VOICES' series which highlights diverse voices in sports. These videos featured the Common Goal movement, Play Proud, and the Anti-Racist Project and helped show how soccer can create a more inclusive world for all.
The star-studded panel that helped deliver these messages included the likes of Maurice Edu, Clint Dempsey, Alexi Lalas, and Rob Stone. 
More on how FOX Sports elevated the Common Goal movement throughout the 2022 World Cup here.