Advancing gender equality with football
When Manisha rolls out of bed to start her day, the sun is still tucked away in the sky and her home is dark. It's only 4 am. But the thirteen-year-old living in rural eastern India has something important to get to.
By 4:30 she boards her bus. There isn't much chatter amongst the girls at first. They are waking up from their busy days before, rubbing their eyes and yawning until slowly talk about football and school runs between them. Eventually, after the bus winds along the bumpy village roads onto the smoother national highway, they arrive at their pitch for football practice by 5:30. Between household chores and school, it's the only time the girls are free.
The players huddle around a fire in the winter to fight the cold before they hit the pitch for their official warm-ups.
Manisha plays at Yuwa. It's an organisation in Jharkhand, India helping girls access football and education in an area where 6 out of 10 girls are forced into childhood marriage and the female literacy rate is 55%.
Last year, no participant at Yuwa was subject to childhood marriage or human trafficking.
Girls often face backlash from community and family members for playing football.
"Not everyone is happy girls get to play football or go to school," says Jashan, Yuwa's Director of Sports Programmes.
"There's still a bias here. There's still grumbling, confusion, and background chirping that this isn't right.
"It's still the same problems, still a lot of backward mindsets, but as Franz (Yuwa's co-founder) says, 'the girls are fighting the same fight, they have just become better fighters.'"
At Yuwa, Manisha's far from alone. Over 600 girls play on Yuwa's 28 teams, making it one of the largest opportunities for girls to play football in the area.
The organisation has transformed various spaces into 12 fields for their players. The one Manisha plays on lies between a bamboo forest and agricultural land. Formerly unused, the space now helps Manisha and her teammates build confidence and friendships.
During the rainy season, sand clusters up causing the ball to move at different paces throughout the pitch. But Manisha's not picky. For her, "the pitch is a box where my smile and happiness are inside."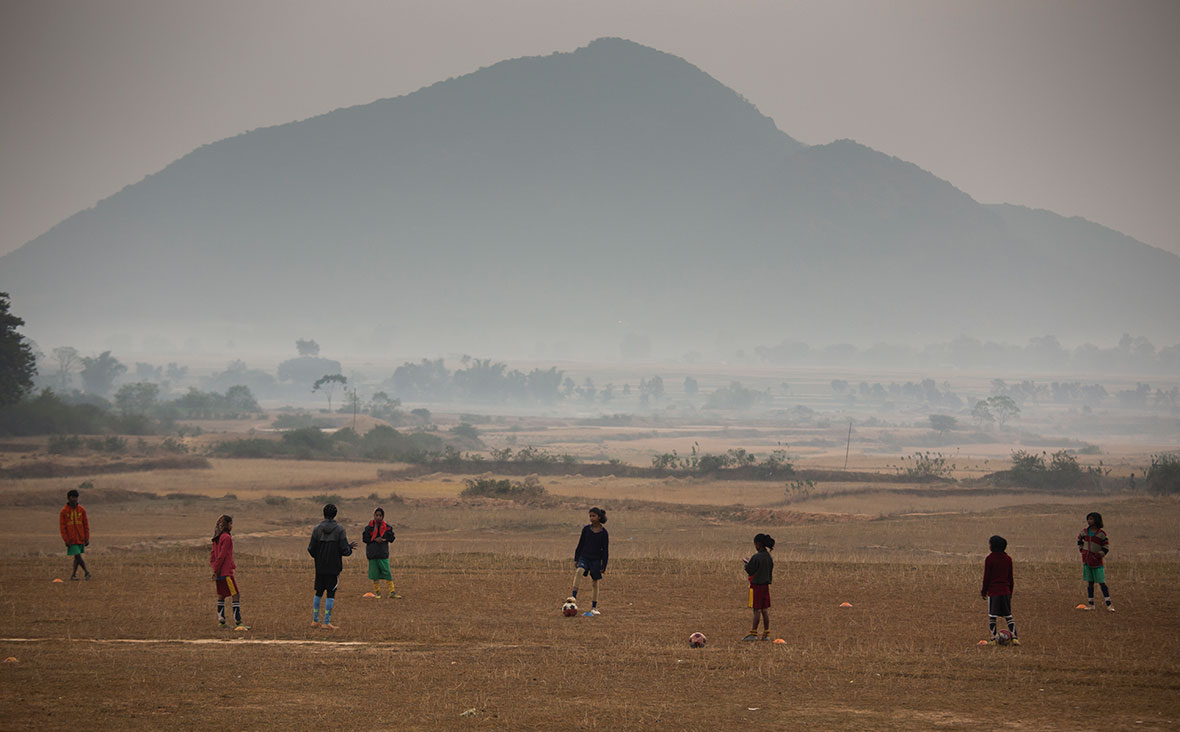 As Jashan explains, scoring goals isn't Yuwa's only benchmark for success.
"Our number one goal isn't always winning. It's creating safe spaces for the girls," notes Jashan. 
"When we do lose, we teach players to deal with failures.
"We're focused on growth, development, values, and having a good time."
Jashan says this all with a smile. For him and Yuwa, girls playing football is worth something in itself.
At Yuwa, girls have the opportunity to gain skills beyond playing. There's a training programme the organisation runs for girls in grade 8 and onwards. It prepares girls to become coaches.
It's opportunities like these that help break down gender stereotypes and enable the participants to gain leadership skills and become role models in their communities. Yuwa currently has over 25 girls leading younger teams.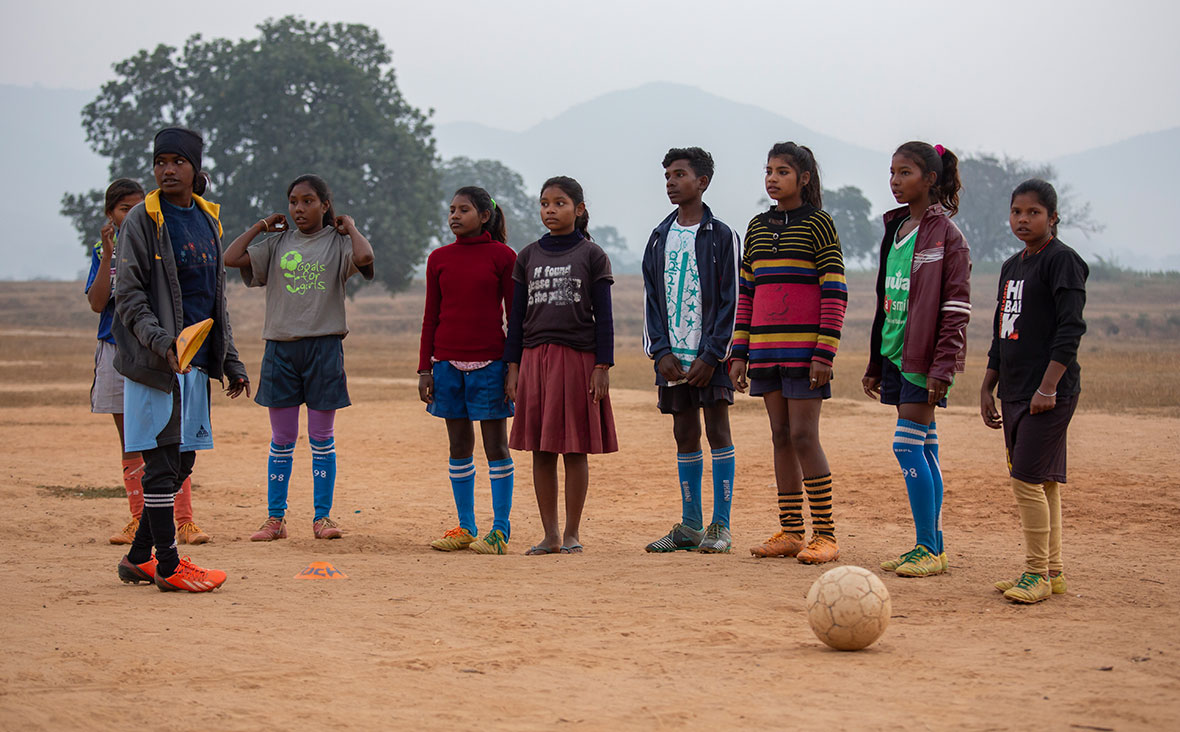 Off the pitch, Yuwa provides opportunities for girls to access education. Rose, Yuwa's Education Director and Co-founder, and Neha, the organisation's Childhood Development Officer, select the most vulnerable to enrol. The only prerequisite is they play football.
When morning practice wraps up, Manisha and her teammates head back to the bus so they can do household chores before school starts at 9.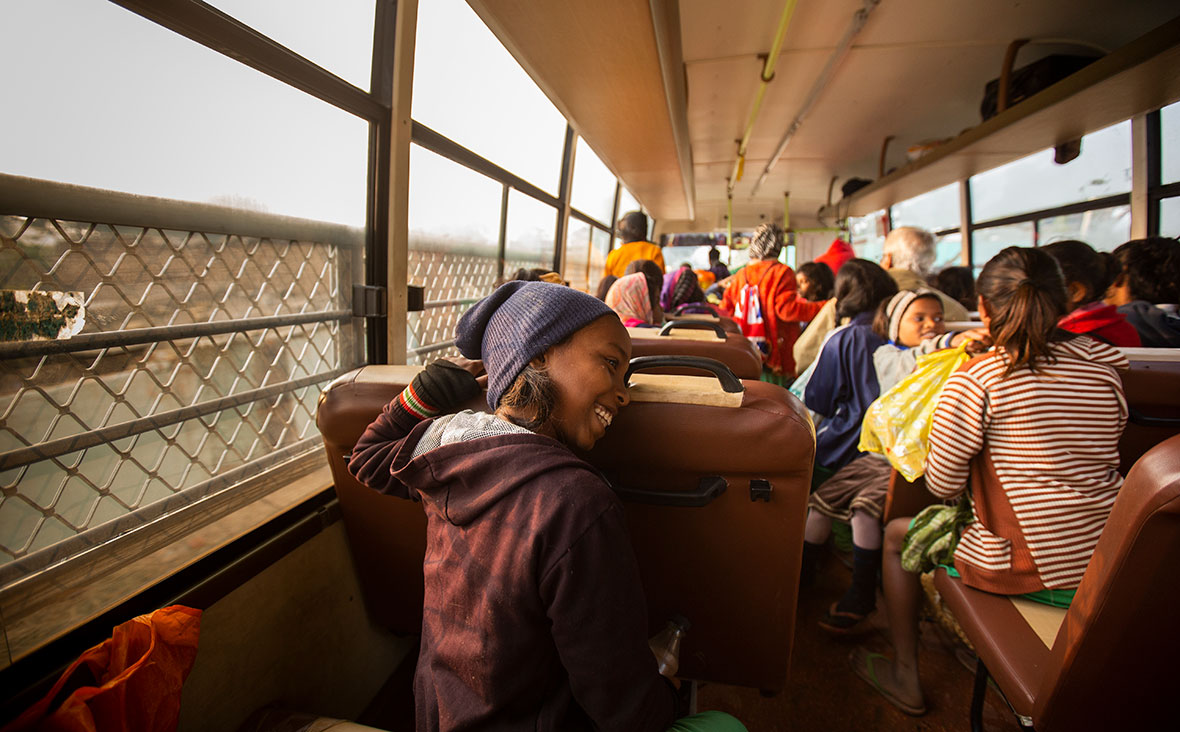 Around 100 girls attend Yuwa school. They had to move locations, converting a house into a space for the girls to learn as they took in more students.
"Each room is a classroom," says Jashan. "Not even each room, every space we can find is a classroom – there will be kids in a class on the stairs.
"They learn in whatever space they find, they're not picky."
Even the school bus converts into a reading room during school hours.
It's indicative of how Yuwa has helped break down gender stereotypes and discrimination in Jharkhand for years. By transforming unused spaces, they're helping transform lives on the pitch and in the classroom.