Influencer for Good
When Vinsky visited Jambo Bukoba
French YouTuber 'Vinsky' is aiming to change the game with his team of followers.
The Instagram personality and Common Goal member Vincent Maduro (aka Vinsky) is gaining traction as one of the most socially aware personalities in French footballing circles.
Before the outbreak of coronavirus he went on a trip organised by the football travel company The Third Half, where he visited to Jambo Bukoba in Tanzania, a football for good organisation that he is supporting with his Common Goal pledge.
We caught up with him to discuss his experience in Tanzania, his football ethos, influencer status, and ambitions for his eponymous club Vinsky F.C.
"Football has the uncanny ability to unite people like no other sport can," Vinsky declares as he reminisces on his first memory of football, the French World Cup victory of 1998. "I was 7 when we won the World Cup, it was a really surreal experience, people on the streets dancing together, and celebrating probably for the first time since the end of the war."
Vinsky experienced the uniting power of football for himself from an early age and his slogan 'Peace and Game' is reflected in everything he does.
He talks eloquently about the responsibility of footballers to promote social change through the game and hopes this decade brings greater social responsibility in the professional game. "Professional players have their own priorities, and we have to respect that, but when you have a platform like they have, it seems like a missed opportunity not to use it for good."
Of course, Vinsky recognises that giving back to social causes is not strictly the responsibility of professional footballers. "We are quick to look at the high earners in society in cases like this but giving back starts on a grassroots level."
Vinsky initially made his online breakthrough through YouTube videos dedicated to the video game FIFA. This success led to producing videos with football superstars like Sergio Ramos, Marcelo, and Cristiano Ronaldo (the latter achieving close to 9 million views on the platform).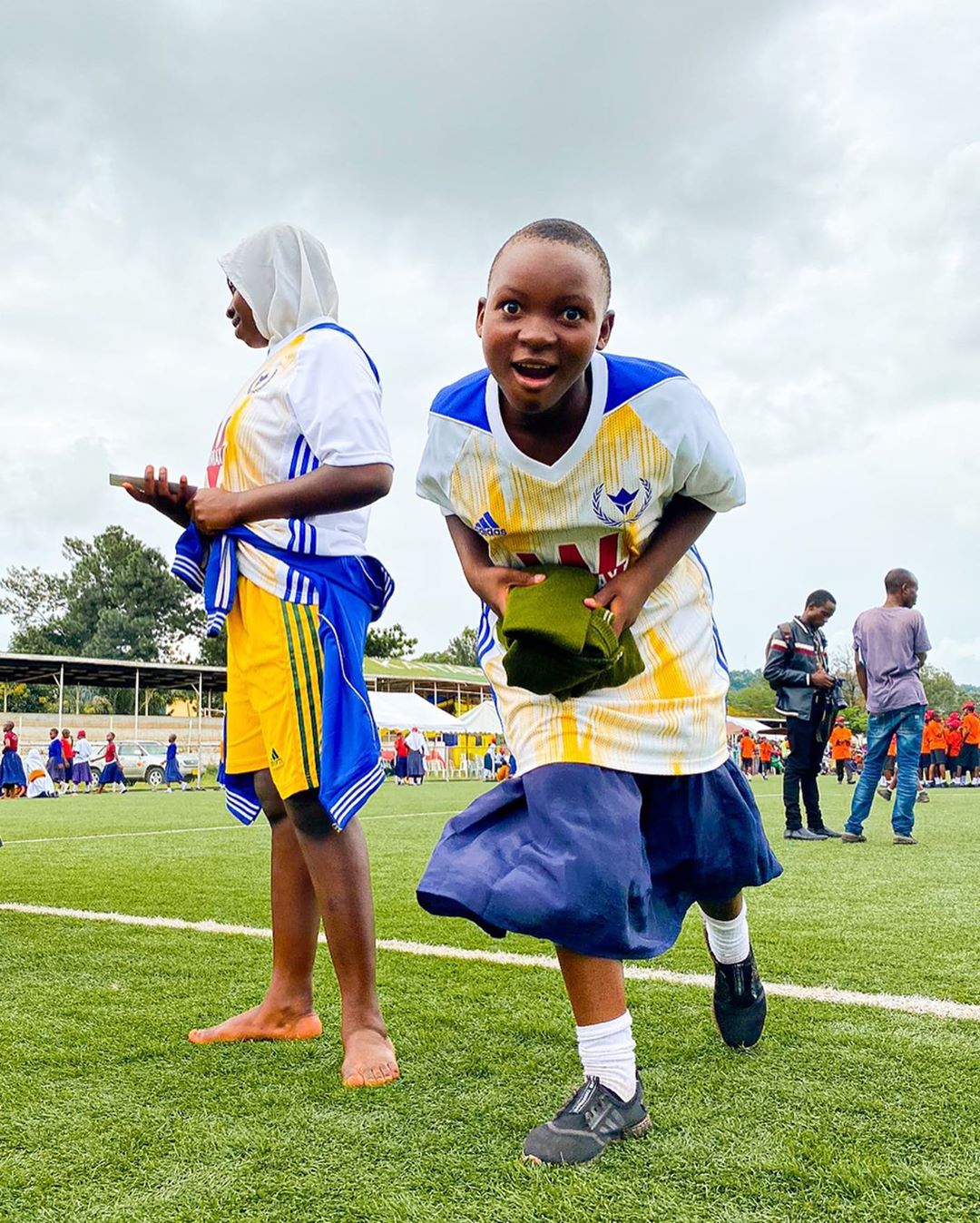 Though he might not have the income of interviewees like Ronaldo, it hasn't stopped him from taking the pledge himself. The 29-year-old recently visited Jambo Bukoba in Tanzania, an organisation he teamed up with through his pledge to Common Goal, as it combines football and education to raise living standards for vulnerable children in the region. It stresses the importance of equality between boys and girls, through quality education, health workshops, and sports coaching.
This was not the first time Vinsky had visited Africa but probably one of the most moving experiences of his life, or as he said in a subsequent social media post "the most beautiful trip of my life".
"One of the main reasons I chose Jambo Bukoba to work with was their insistence on equality through football. I worked with an equal number of girls and boys. That is also the vision I have for Vinsky F.C. in the future so, for me, the partnership was ideal."
Growing up on the outskirts of Paris in the mid-nineties, Vinsky experienced the wave of diversity enveloping France at the time, and social inclusion is key to every project he undertakes. "The ethos of Common Goal and Jambo Bukoba really resonated with me from the beginning. It doesn't discriminate against anyone and gives a real platform, especially needed for girls, to showcase their abilities in and out of the classroom."
United by a shared message of inclusivity through football, Vinsky presented Jambo Bukoba with his club's shirts to the delight of the local kids, the two teams brought together by a shared understanding of grassroots football.
"I want to set up a long-lasting connection with the organisation. I feel that their value system aligns with mine and they embraced me as one of their own, playing football with the kids, and even eating dinner with some of their families."
"I could really be myself around the people I've met, I felt so comfortable around them. The trip really opened my eyes and I hope to return there very soon, especially for another Jambo Bukoba Bonanza."
A 'Bonanza', Vinsky explains, is a sports tournament at which various school classes compete against one another. The winning school receives a prize which is used for renovation work or to buy school materials. Bonanzas are specially designed to encourage children's strengths and to promote values, such as equality. The finals of Bonanzas takes place at the beginning of the calendar year with qualifying tournaments running through September, October, and November.
"I didn't want my trip to become a showcase visit where I saw the facilities, kicked the ball around, then packed up and left. There's no benefit to a trip like that. What I wanted to achieve, and still want to achieve, with Common Goal and Jambo Bukoba is to create a lasting connection with an organisation that embodies education, equality, and sport."
Of course, these are the core values at the heart of Vincent's own club Vinsky F.C. On founding the club in 2017, he boldly predicted promotion to the French top division, Ligue 1, in 13 years but this was very much tongue-in-cheek.
Vinsky F.C. currently sits in the 14th tier of French football. Players on the team include his own YouTube and Instagram followers, as well as friends and family. All players are welcome, and the team aims to promote a positive atmosphere, where winning is secondary to the love of the game.
Growing up, Vinsky played for teams that valued winning over the enjoyment of the game. With Vinsky F.C., he says, "I wanted to set up a team in my own image, where if we win, we win respectfully, and similarly if we lose."
Vinsky F.C. shares a lot of similarities with the sporting ethos at Jambo Bukoba but Vincent and his team's social engagement starts a lot closer to home than Tanzania.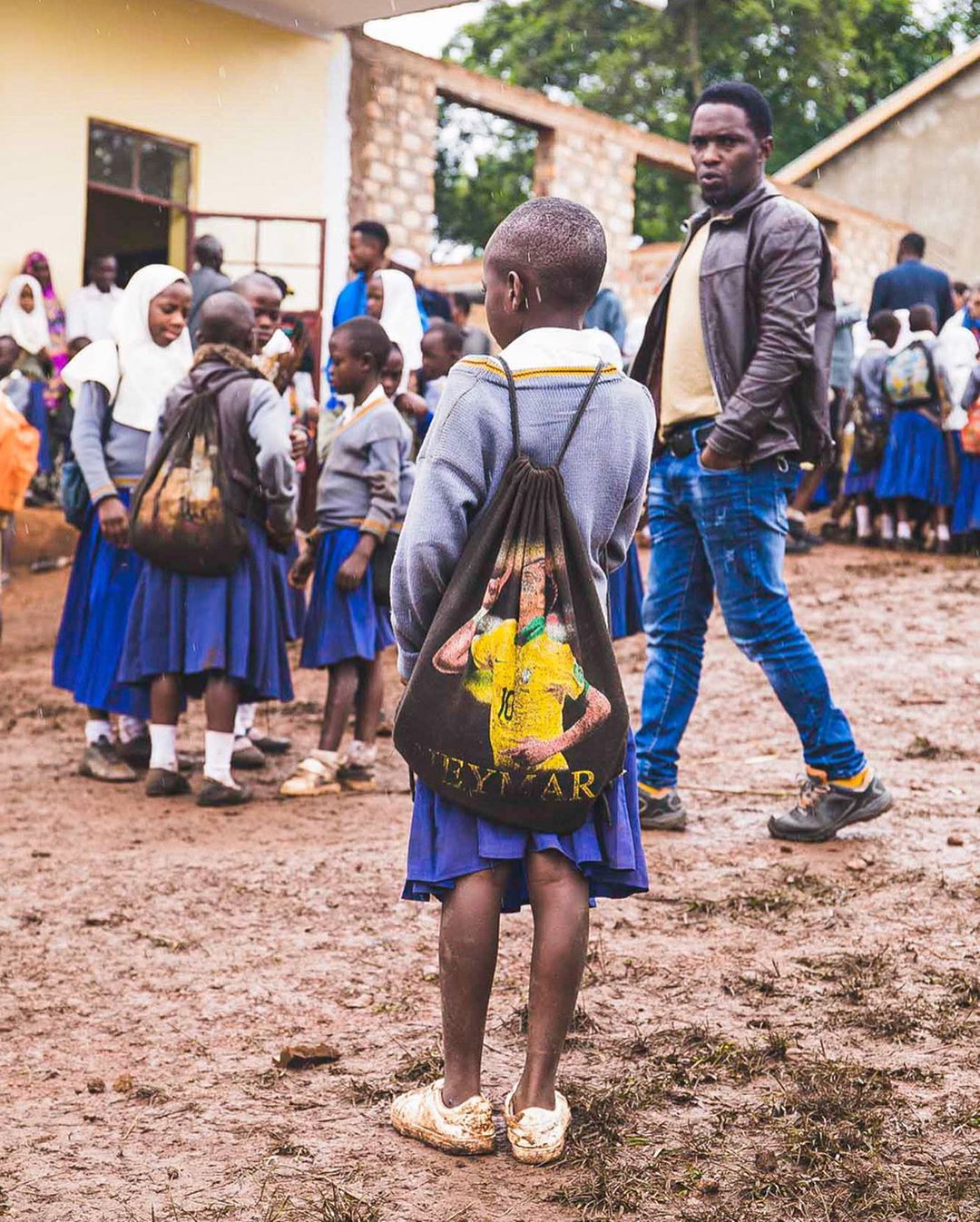 The team, based in Mantes-La-Jolie to the west of Paris, is involved with charity partners in and around Paris. "The other players and I have created a link with local charity partners that help the homeless and migrant population around Paris with food and clothing. We all donate some food, clothes, and most importantly, our time."
The opportunity to carry out this work on a global scale attracted him to Common Goal and Jambo Bukoba. However, he is eager to use his following for social good both at home and further afield.
While he goes by the alias Vinsky in his social media circles, he is quick to distance himself from that creation in his personal life.
"It's difficult because Vinsky has allowed me to travel all over the world and meet all these amazing people through football, but I think that my followers see through the alias and realise that my content is really just Vincent Maduro in disguise. Whether I'm playing football at Cristiano Ronaldo's house or in Tanzania with Common Goal, you see the same person. You can see through disingenuous people very easily, so I think that's one reason why my work has gained a following."
Vincent aims to keep up his role with Common Goal and Jambo Bukoba alongside his social media and other philanthropic ventures over the coming months and years and has every intention of returning to Tanzania.
"The welcome I got in Tanzania was amazing. It's an organisation that I immediately became attached to and while I feel it is already quite a sustainable organisation, I think I can do even more to promote it through my social media channels."
Before he makes a return visit to Tanzania with Common Goal, however, he has the small task of getting Vinsky F.C. promoted by the end of the season. Far from embarrassed by his prediction that it would take 13 years for the team to reach Ligue 1, he now laughs off these suggestions. "Okay, we're not PSG, but we're going in the right direction for now, give us 25 years maybe!"