Dutch Defender Joins Common Goal
Sparta Rotterdam's Bart Vriends becomes the first male Common Goal member from the Netherlands
When Bart Vriends wanted to learn more about Common Goal, who better to ask than one of its longest standing members, Mats Hummels.
Vriends had only recently discovered the movement after hearing Serge Gnabry discuss his own involvement with Hector Bellerin on the latter's podcast More Than a Footballer.
At the final whistle of a friendly against Borussia Dortmund over the summer, the Sparta Rotterdam defender turned to his opponent that day to seek some advice on football's growing social impact collective.
Right there and then on the pitch Hummels convinced Vriends to take the 1% pledge who, in doing so, today becomes the first male player to join from the Netherlands – alongside compatriots Tessel Middag and Siri Worm.
The 29-year-old Sparta Rotterdam centre-back is the latest member of the Common Goal movement, and joins with a desire to channel the privilege and platform of a professional footballer, into tangible positive impact.
"I've wanted to do something good for long time now," said Vriends.
"It was last summer when I listened to a podcast conversation between Hector Bellerin and Serge Gnabry who were talking about Common Goal which really inspired me, to not only talk about it, but actually do something.
"When I played a friendly match against Borussia Dortmund I decided to approach Mats Hummels – I wanted to know something about his experiences.
"He was very enthusiastic about it [Common Goal], especially about the possibility to make sure that the money you bring in goes to the projects that you feel is most interesting – that really convinced me.
"I became more aware of the privileged position I am in and that is not just the outcome of my own doing but also a matter of luck and coincidence. It feels good to try and use that position to try and make the world a little bit of a better place."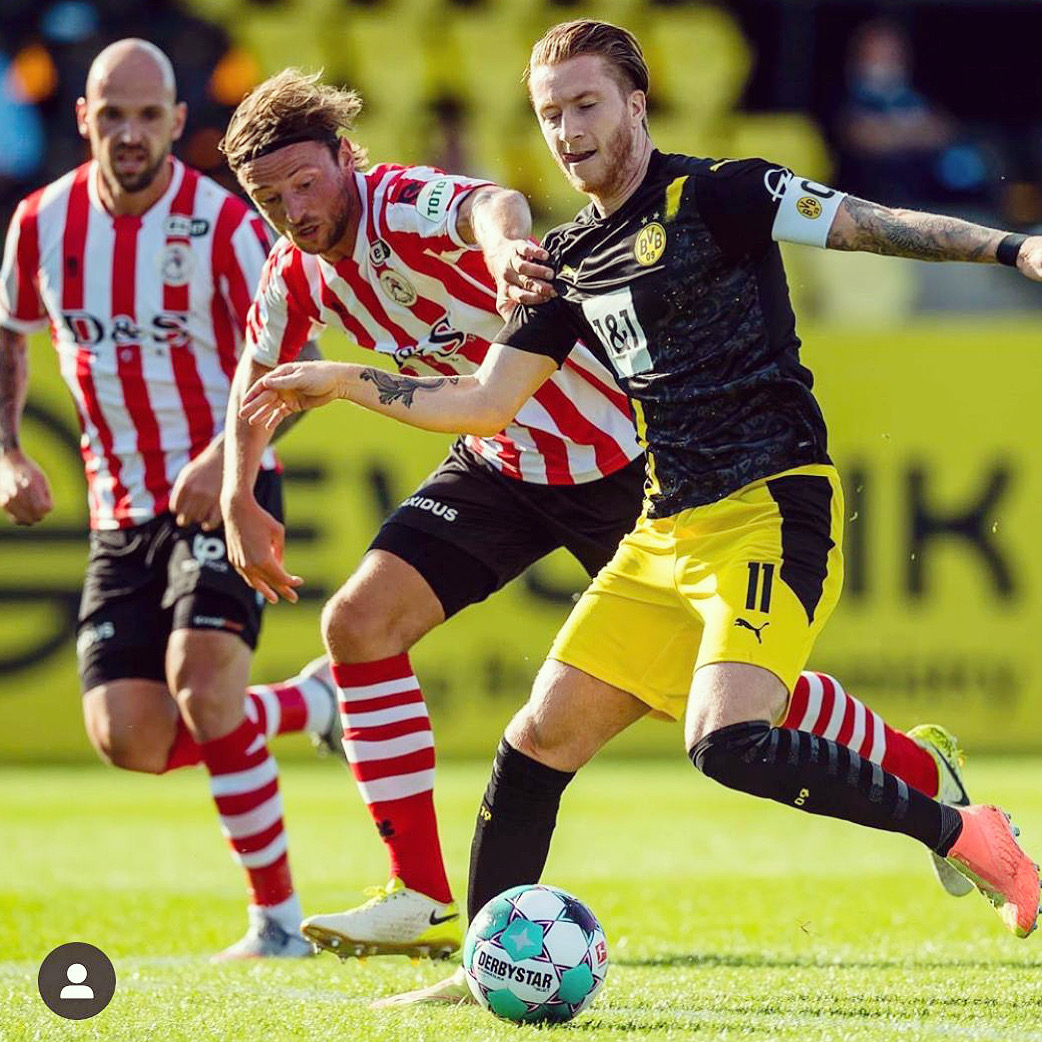 As Vriends enters the peak years of a defender's playing career, he has set himself a challenge transcending simply performing on the pitch – tackling social issues through football.
Vriends' 1% pledge will go towards the Common Goal collective fund – with the beneficiaries among 130 football-based community organisations, using the game in helping solve the biggest issues of our times.
However, beyond the financial contribution, Vriends wants his pledge to emphasize the enormous potential of football to be a force for good in the world.
And looking forward, the defender wants to continue exploring where he can have the biggest impact and hopes he can inspire more of his countrymen to now follow suit in line with the outpouring of collective action taking place within the football industry championing social progress.
He started by announcing his news on his weekly De Cor Potcast, which he hosts alongside SBV Excelsior players Maarten de Fockert and Thomas Verhaar.
"It caught me by surprise that there was no single Dutch male player who had joined the movement, I would love to spread the word in Holland and make the community grow," he said.
"Everyone can miss 1% and if we all do it together, we set up a team that's big and strong enough to have a positive impact on a lot of people's lives."
"Football is a universal language, everyone loves it and it binds people together – that makes it a powerful tool that can be used to educate children for instance.
"The world of football is powerful. There is a lot of attention, exposure and money, so there is a wonderful possibility to take those benefits of the industry of football and use them to tackle all kinds of issues in the world.
"As a player, I want to enjoy the game for some more years, but in the meantime, I don't want to close my eyes to the world outside of football.
"I want to discover the world, set-up a challenging future for myself, but also do something meaningful."