Meeting KICKFAIR's Young Players
Bundesliga stars see first-hand how football is empowering young people
Last week, VfL Wolfsburg's Maximillian Philipp, Pia-Sophie Wolter, and Pauline Bremer, welcomed a cohort of young people to discuss their footballing journeys and to find out first-hand how football is helping empower young people. 
Ahead of their morning training session on Friday, the Wolfsburg trio met several of KICKFAIR's teams currently participating in the Common Ground collective project for a morning of street football, dialogue, and workshops on topics like diversity, pluralism, and inclusion.
The Common Ground project was launched to address the inequalities and social exclusion that young people in Germany face which have been exacerbated by the coronavirus crisis.
Led by KICKFAIR, the project aims to implement Common Grounds in Bundesliga cities in the years 2020-2021 with a follow-up plan for sus­tainable growth and local ownership.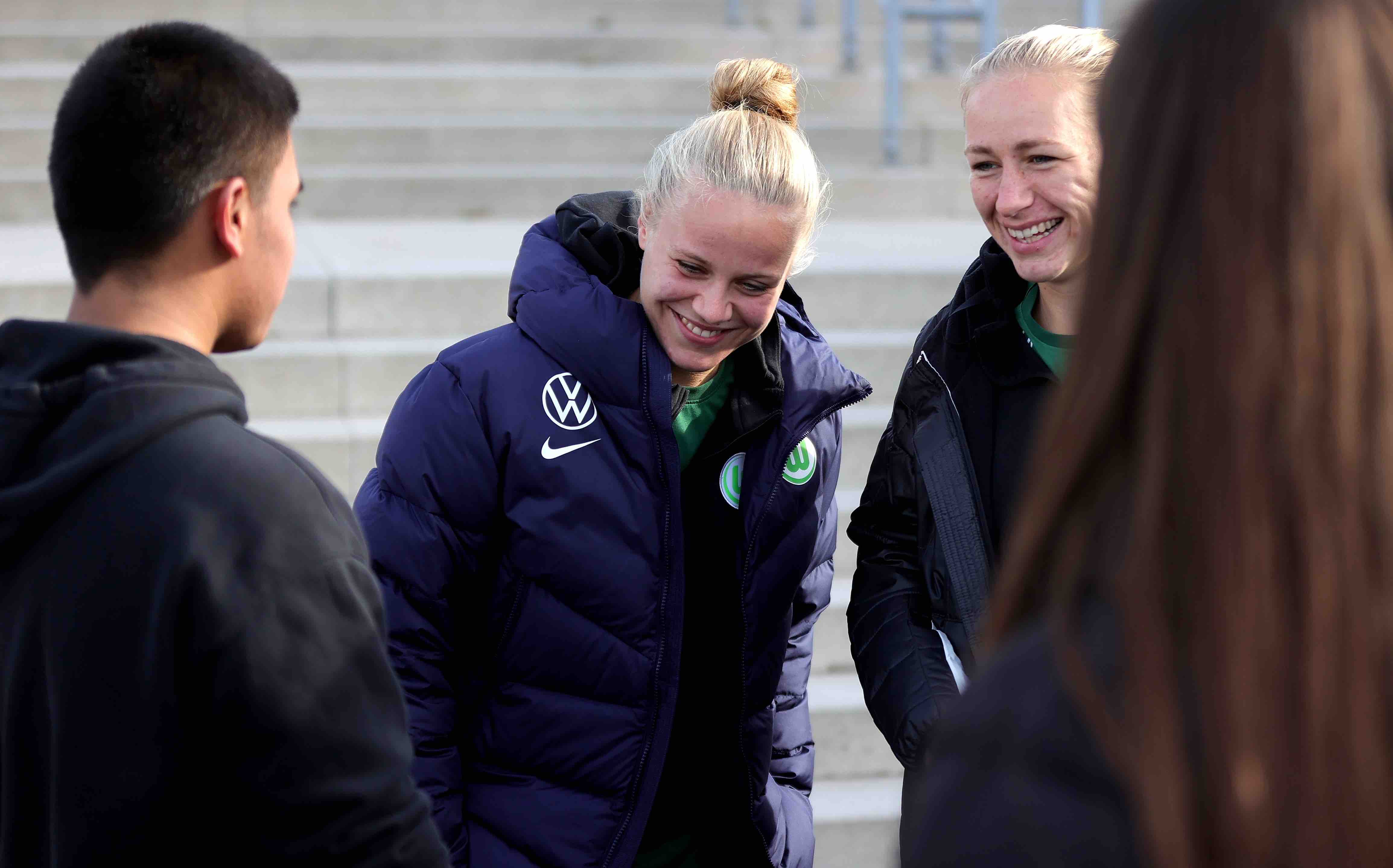 A Common Ground is a safe space consisting of a whole concept of quality education built around a street football pitch and youth organising office where young people can meet, have positive social experiences and develop their potential — and contri­bute to social change.
Within eyesight of the Volkswagen Arena, these two worlds of football – from the professional game and the many football-based community organisations around the world — came together to discuss see how street football is used as a tool to foster personal growth and development.
The event was entirely organised by young leaders from our partner organisation KICKFAIR.