"We need to invest in kids of colour and equal opportunity"
The Sanneh Foundation: playing alongside the Black Lives Matter movement
For Minneapolis football for good organisation The Sanneh Foundation 2020 has been a year that has highlighted just how crucial their work is in its community.
While communities all over the world have been radically altered in 2020, few have been as present and at the forefront of these ruptures as Minneapolis.
In the midst of the COVID-19 global pandemic, the killing of George Floyd in the city in May meant it became the epicentre of protests that spread nationwide in the USA and, ultimately, to more than 2,000 cities across the world.
Those Black Lives Matter protests became the focal point for a global discussion on entrenched and systemic racism – the killing of George Floyd being just one manifestation.
But, amid the civil unrest and a pandemic, The Sanneh Foundation have been working to maintain their services and its founder, former USA international Tony Sanneh, believes the work they are doing now will prove crucial in disrupting systemic racism in years to come.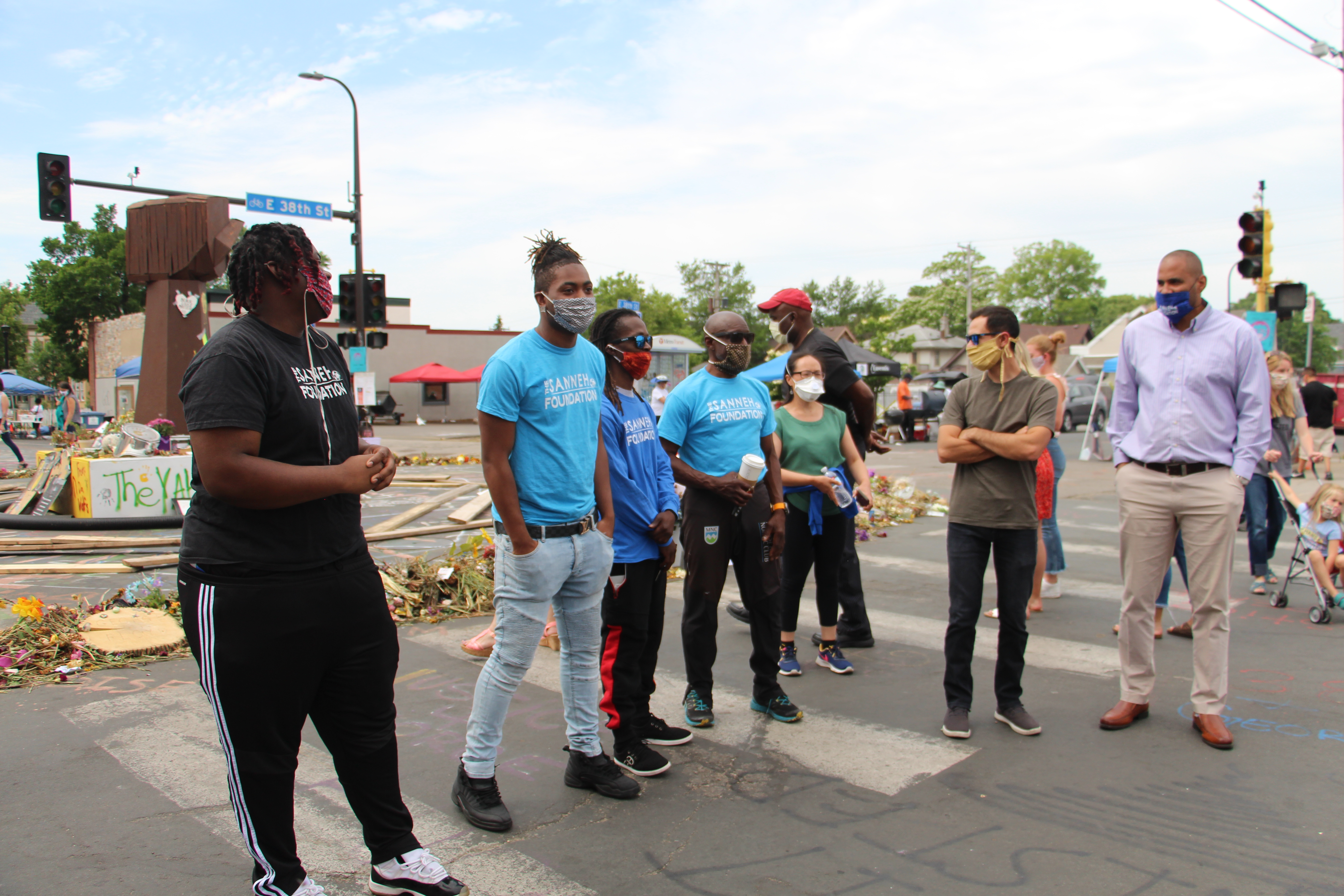 "You could come down to our sessions and see that for the youth there, no, it doesn't matter what you look like," said Sanneh.
"You can have a refugee from Cameroon and a kid from Mexico and they're walking around like two peas in a pod.
"And that's what we're going to see in ten years because we're putting together an environment where these younger kids don't see race. They see smiles.
"As an organisation there's 26 languages spoken here. We have people from Korea, Latino people, Somalian, African American and so on. And we went to the George Floyd memorial together.
"I think people feel comfortable here because they know it doesn't matter what they look like. The families understand what it means to be a part of The Sanneh Foundation.
"It's nothing to do with me it's about the other 5,000 families in the organisation and how they perceive each other."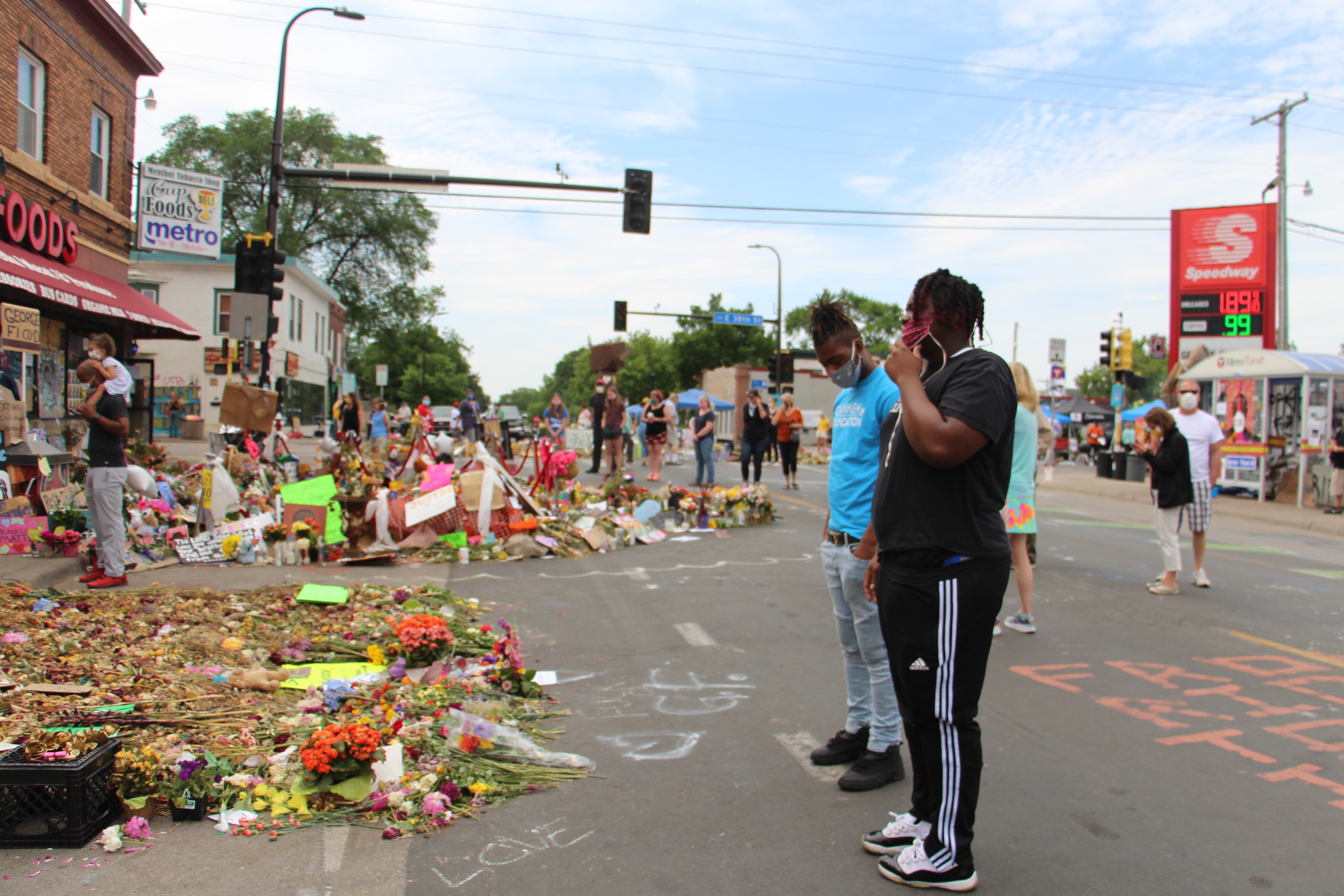 Prior to the killing of George Floyd, The Sanneh Foundation had placed all of its football-based activities on hold and orchestrated a community-wide support network serving the most vulnerable in the Twin Cities area.
Over 17 years, its work has become a force in Minneapolis and St. Paul – employing 50 full-time staff and raising an annual budget of more than $3 million to serve thousands of minorities in Sanneh's hometown.
Young people of colour lack access to high-quality activities outside of school which are a crucial part of personal development: an achievement gap means many of The Sanneh Foundation's young people face barriers denying them opportunities.
The Sanneh Foundation uses football as a tool to try and change this. Part of the organisation's football curriculum teaches participants how to react, resist, and report racist incidents.
Using the 'train the trainer' model, this curriculum can then be taught, multiplied, and rolled out into the community, with a host of coaches then responsible for delivering these methods to players, parents, and coaches.
"We've done anti-racism work for 10 to 15 years but now is a good reminder for us to refresh," said Sanneh.
"Internally we felt we didn't have to be so intentional about what we're trying to achieve because it's so ingrained within us: it's the fabric of what we do.
"But now there's a bigger need internally due to what these young people are facing when they're not with us."
The difference between these two contrasting realities for the organisation's young people is why Tony Sanneh wants to see a true investment in change.
"This [violence towards African Americans] isn't new, social media and videotapes are. People of colour go through this every day," said Sanneh, speaking about police brutality.
"When young people see violence, they get scared because it means uncertainty. These are very traumatic incidents for them and that's where we start the dialogue with them."
If harnessed correctly, Sanneh feels football is a unique tool to create a safe environment, break down barriers, and allow kids to be kids.
The challenge is to transfer the work of what grassroots, football-based community organisations are doing on the ground, into systemic action, supported from the top down, at football federations and governing bodies.
Sanneh himself walked away from the professional game and chose not to pursue a coaching role within the football industry after his own dealings of racial discrimination throughout his career.
For him, continuous and abhorrent on-field abuse from both opposing players and fans, casual micro aggressions from teammates, and later experiencing a form of racial profiling which limited career opportunities, were part and parcel of the game he knew.
"It was challenging enough to have the bananas and monkey noises in stadiums, but once I retired the main reason why I left the game was because I was being subjected to a new set of rules," said Sanneh.
"On the field, I could always fight it out because I knew at the end of the day statistics and results don't lie.
"Coaching and front office, however, are subjective and I didn't believe that I was going to get a fair shot because of the colour of my skin.
"I decided the best way for me to stay involved in the game, because it was painful to walk away, was to give more opportunities to future me's at the grassroots level."
If programming was free, Sanneh and his team believed they could make every decision based on what they thought best for young people.
Yet, as a former United States international and now using the sport to advocate for change, he expected some form of support from US Soccer – the country's football federation.
"US Soccer have a $50 million endowment, but in 10 years I've gotten a $3,000 contribution," said Sanneh.
"You would think that they would uplift our story, not only to mentor the youth, but to mentor the other professional players on how to give back in the community."
The lack of support over the years has left Sanneh doubtful toward the recent wave of sympathy that leagues like Major League Soccer have shown towards the Black Lives Matter movement.
While recognising that there is an issue is a step in the right direction, he wonders whether the logic is more astute decision-making from a politically motivated and corporate standpoint – resembling the interests of brand and not beliefs.
"The activist is not the person that tells you the river is dirty. The activist is the person that is cleaning the river," said Sanneh.
"At some point, we need to stop saying what the problem is, because we know what the problem is.
"When they're telling you Black Lives Matter, it means we need to invest in training, kids of colour, and equal opportunity."
In his eyes, only time will tell if those with power in football genuinely wish to create change within their systems, share their power, and provide a better environment for people of colour to thrive, or whether they are simply a big promotional ad.
"When we fight for funding, we say: we're cleaning the river," he said.
"Growing the game of soccer is understanding that it has to be an inclusive environment for everybody – at the grassroots level, we have to make major investments.
"What we need to do is have millions and millions and millions of five and six year olds playing football, and loving it."