"We knew that people were suffering"
How the World Football Summit is prioritising purpose
World Football Summit co-founder Jan Alessie says that, despite being hit hard by the effects of COVID-19, he and his team knew that something good had to come out of this year's event.
For an event that usually relies on the presence of people, this year's event – like many of its kind – shifted online for the inaugural 'WFS Live'.
But Alessie and his team also wanted to ensure that with this shift of space they also shifted their message and placed social purpose at the centre of the conversations that were happening in the football industry.
And so they set about exploring the digital space and hoping to capitalise on the potential to diversify both its medium and its message.
"When the World Health Organization declared a global pandemic, at WFS we were faced with two choices," said Alessie.
"Either we stopped working or started a brand-new project without any prior experience.
"Instead of folding our arms and stopping working, we decided to adapt by creating the first ever WFS Live event.
"In a way, it's similar to what we've been doing over the past few years – bringing great speakers together for debate – but the difference this time was the challenges the sport's industry is currently facing, which are bigger than ever.
"But thankfully we were able to bring in the top minds and the most knowledgeable people in the industry together over five days."
After previously cancelling four events already planned for 2020, including the first-ever edition to be held in Africa in Durban and any remaining event possibilities this year, eventually WFS Live managed to host 37 conferences and 158 speakers.
Highlight speakers included Sir Martin Sorrell, Assia Grazioli, Gianni Infantino, Khalida Popal, Youri Djorkaeff, Ronaldo Nazário, Natalia Gaitan, Juan Mata, Iker Casillas, David Villa, and Didier Drogba.
The event was watched by 3,407 attendees in 120 countries and with the possibility to take part in live chats via instant messaging, ask questions, and participate in polls in all the conferences organised, Alessie was impressed by the level of engagement.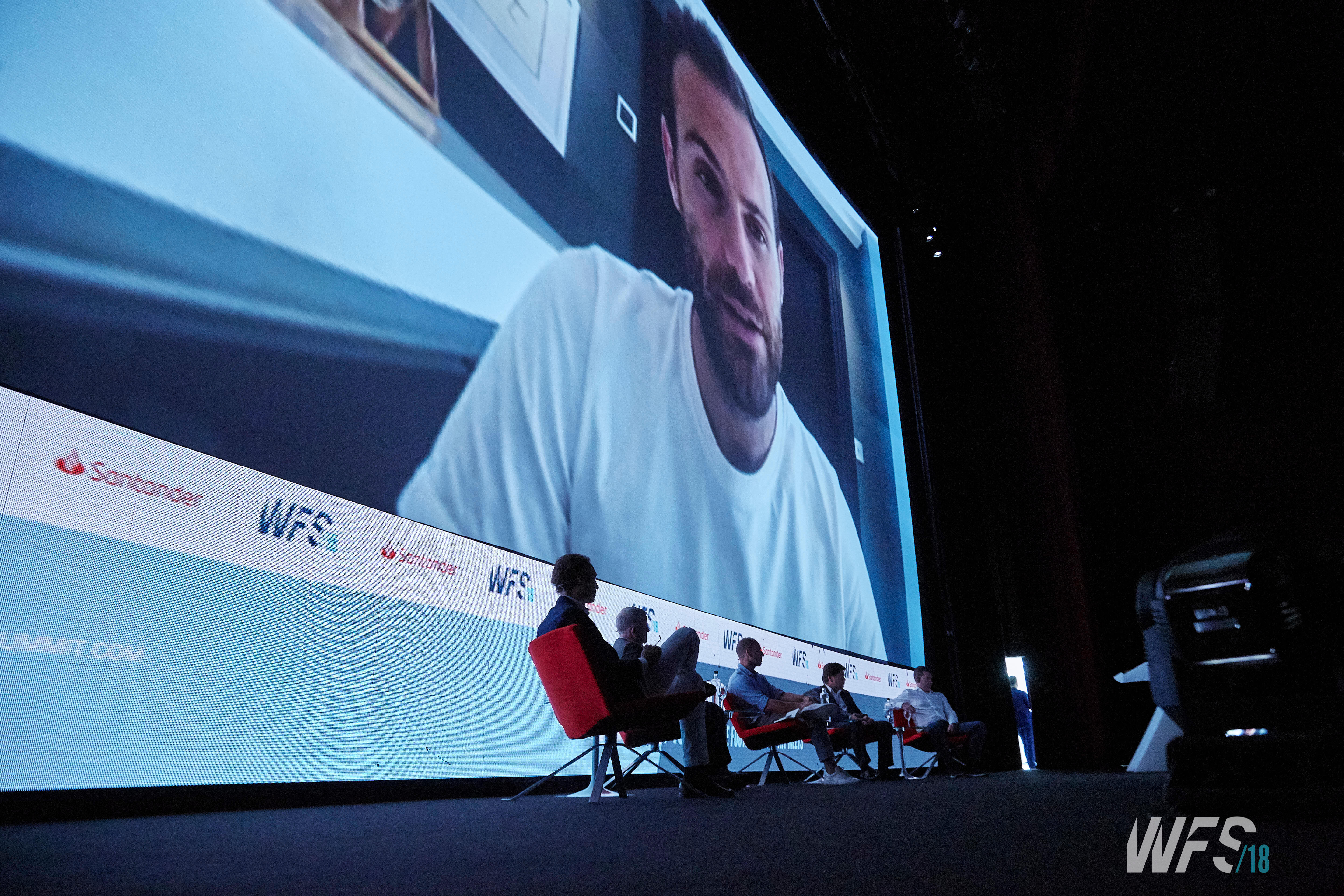 Going forward, this new virtual experience will be used by WFS to compliment the traditional format of physical events.
But given the context in which the WFS Live took place, Alessie and his team felt compelled that the purpose of the online summit had to offer something different.
With the event powered by Ronaldo Nazário and as current members of Common Goal, WFS decided all revenues generated would be split between the former Brazilian international's foundation Fundação Fenômenos and football's social impact movement.
"As a company of event organisers, we've been hit hard. But we knew that people were suffering, so something good had to come out of this." said Alessie.
"We wanted to help fight the effects of COVID-19 and what better way than with the main asset at our disposal: the football community and our platform.
"What these two NGOs are doing is admirable and we were happy to promote that and to give back as much as possible."
Furthermore, recognising the potential sport holds to change the world and the responsibility that entails, WFS Live made a conscious effort to create inclusive and relevant content.
Beyond the more industry-focused discussions, WFS Live saw the most decorated player in the history of football, Dani Alves, discuss his take on Black Lives Matter.
"For us, it's important to create that debate at the highest level and now is a unique movement to achieve that," said Alessie.
With women's football also remaining a key aspect across every event, Alessie feels more and more new voices are being heard within a landscape often criticised for its diversity.
Where previously more controversial subject matter may have been avoided, due to constraints either by the organisation or company speakers represent, WFS are making a conscious effort to encourage honest conversations.
"What we always say is: the speaker is in charge," said Alessie.
"We can help guide the topic of discussion by setting tentative titles but ultimately they are the bosses as to what's said: we don't set any limits to what they discuss.
"The more radical the panel is the better.
"As organisers, we seek to raise those issues and with time and experience we'll be able to better detect the right speakers."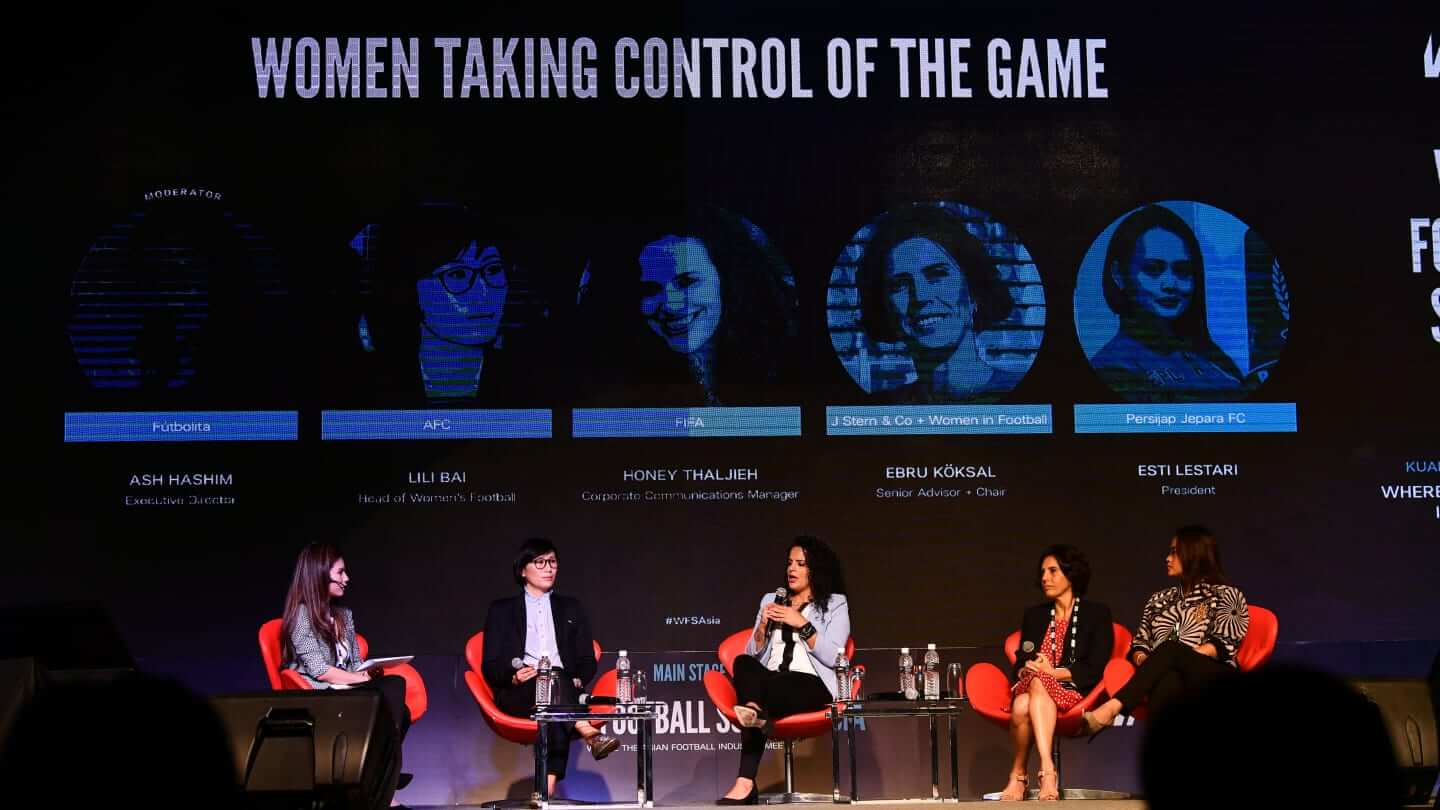 With the pandemic providing a wakeup call for the entire football industry, as a sizeable portion of football's revenues dried up overnight the game's power remains unmoved.
Without the passion of fans watching on from their homes instead of taking their seats in the stadium, there wouldn't be games behind closed doors, yet alone stadiums in the first place.
As a product, football depends on the passion of the people, and ever more Alessie feels the game will have to adapt to truly represent those stakeholders.
"If COVID has shown us anything, it's that nobody has a crystal ball which is able to say what's going to happen," said Alessie.
"But whatever does happen, the people, to whom this game belongs, the followers, the football community, will ask for a game that contributes to solving the issues we face, and force the industry to do so.
"We're seeing it already through individual players and clubs will soon follow suit.
"The first movers to do so will be the pioneers. And hopefully they'll set a trend that has the potential to create huge change and demonstrate the power football has to change the world."