"We all need that extra support in life"
Ianis Hagi and Tudor Băluță become first Romanians to join Common Goal
For Ianis Hagi and Tudor Băluță joining Common Goal sees them embark on yet another shared ambition.
Together, the childhood friends have now set out on achieving a shared childhood dream: using the game they love to help those less fortunate. 
In doing so they become the first-ever Romanian players to join the movement and will now pledge 1% of their salaries to help support community organisations in both Romania and Scotland respectively.
Hagi, who lifted the Scottish Premiership title last season with Rangers, was impressed by the collective nature of the movement and hopes his commitment will lead others to follow suit.
For Băluță meanwhile — who is currently recovering from injury at Brighton and Hove Albion — joining Common Goal is yet another chance to help promote equal opportunities.
"I'm now part of something I've wanted to do since I was a kid. I'm really happy I can help at a young age," said Hagi.
"I feel like there are so many players I've played with who want to do something like this and be part of a movement but they don't know how to start.
"When I saw Tudor wanted to be part of this movement I became interested and started asking questions about how it worked over the phone. I got in contact with Common Goal and that's how I found out.
"Being part of it with him is special because of our friendship and the way we think about it.
"It was our first thought to go and help Romanian communities and people from underprivileged backgrounds but when I feel like I've grown in a place and see myself really happy I have to give back to Glasgow and to Scotland too.
"Players have a voice in this world. The donation we give looks small, but when so many work as a collective behind one idea, like on the pitch, it makes us stronger.
"Hopefully as the first Romanians to do this it will have a big impact and we open doors for others to come on board with Common Goal."

For Băluță, it's not the first time he's gone above and beyond to use his platform to support a cause close to his heart.
In 2019 the midfielder became aware of Loredan's Jianu story, a disabled student from his hometown of Craiova who suffered a spinal injury that was not diagnosed or treated within the correct time-frame.
Since then Tudor has featured on national TV in Romania to make people aware of Loredana's plight and an online donation page has been set up to raise funds. And now he wants to support those who may be struggling through the game which changed his own life.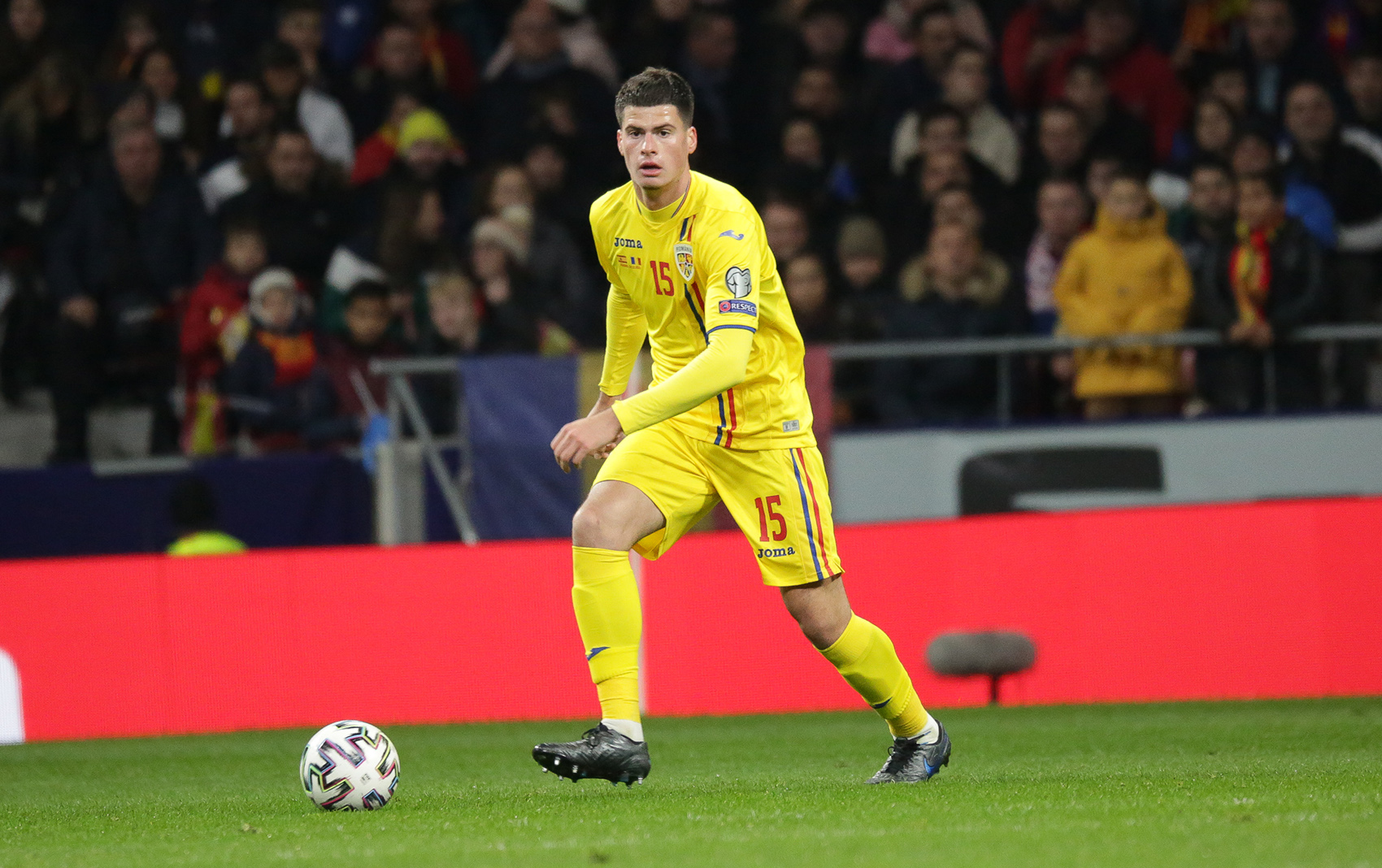 "I spoke to people who were part of the movement and really liked it so I was sure early on that I wanted to be a part of it," he said.
"It's a really nice way to bring football, the thing I love the most, and helping people, something I have always wanted to do, together.
"They [Common Goal] are really well organised the way they do everything so for us it's easy as they do all the hard work. We just contribute the way we can.
"I've been having these thoughts since when I was a kid. I've always had empathy for others and didn't like seeing others struggling and not having the same opportunities because of their financial situation.
"We all need that extra support in life. For example, I met his (Hagi's) father and he changed my career, my life.
"I think I can maybe be that person for someone, to help them get an education, achieve their goals, and live the life they want to live."