Learning to love myself
"Football and the Play Proud project have helped me find peace in myself"
Have you ever hated something so much? Come on, even as a child? It's a real force of nature, a child's anger!
Now imagine that hate stayed all the time, and imagine all your hate was directed at something.
Imagine that something, that someone, was yourself.
For years that is what my reality was.
Life has not always been easy for me but football, Altus Sport, and the Play Proud Project have all helped to change that.
It's tough when you feel like you don't belong – so it is up to all of us to make sure that everyone does.
But all things pass, and now I love myself and all those around me
My name is Christina Kutumela, and I'm a young leader at Altus Sport.
Play Proud has allowed me to accept many things in my life and love things about myself that I didn't think were possible. It made me learn about safe and inclusive spaces for the first time.
Before, I didn't feel like it was possible for young people to have access to these spaces. I wish I'd known what was possible and that these spaces could exist.
Now I know that there are ways to escape bullying.
To escape discrimination.
To change attitudes.
And to create spaces to heal and understand yourself.
When I was growing up, the people around me felt they could do and say what they wanted to me.
Almost every day I would hear: "Are you a girl? Are you sure you're not a man?"
It is so demoralising to be questioned all the time about what you are.
I grew up in a family that was not very accepting of me. People that are supposed to be supportive and people who you are supposed to be able to trust were not good to me.
They didn't have my back and that was difficult to accept. It made me feel like I was unlike any other child. I began to hate everyone and isolate myself all of the time.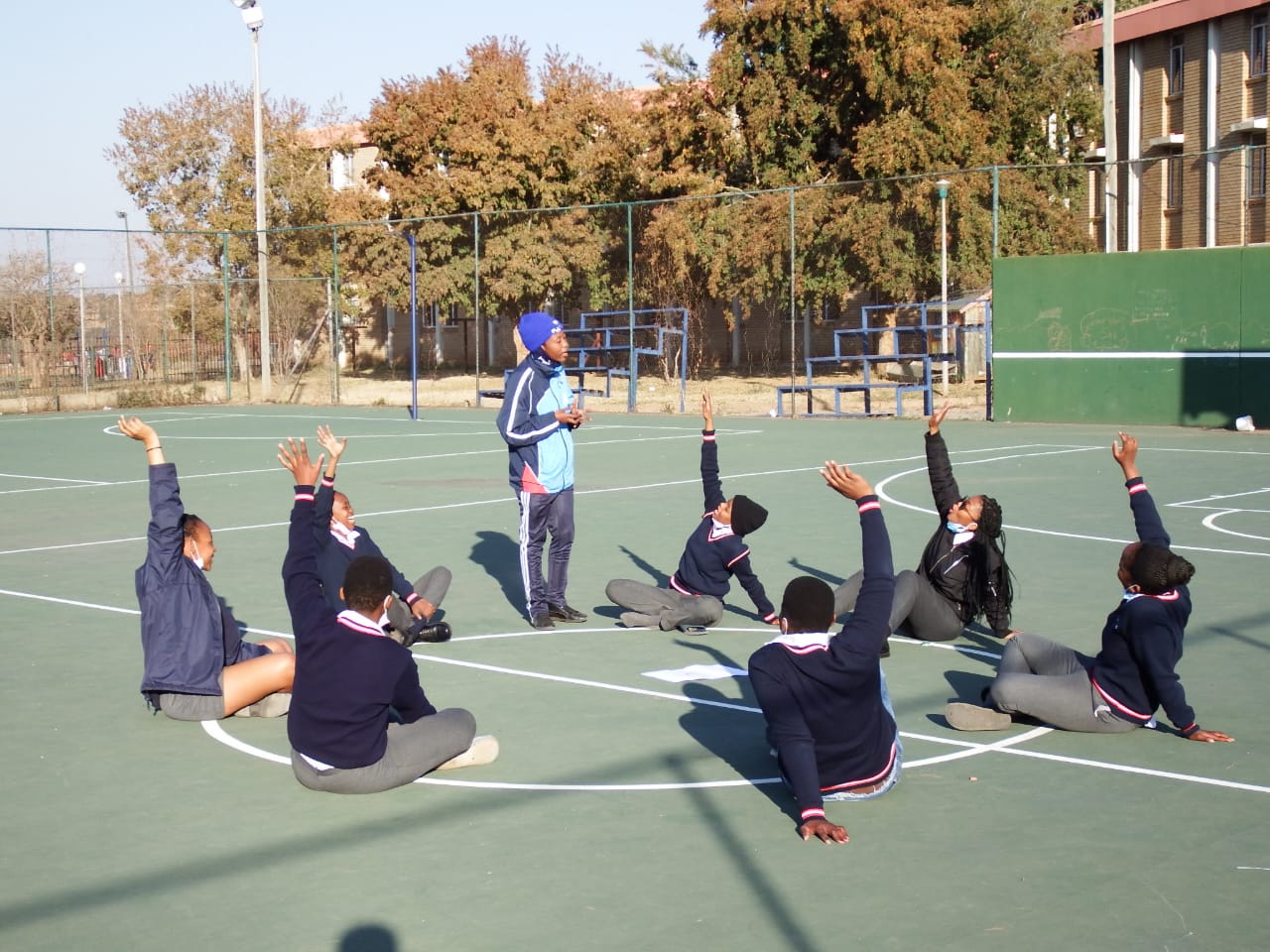 I had to raise myself and I had to stay strong, just like I stay strong for all of the young people looking up to me as a football-based educator today at Altus Sport.
It's important to lead by example.
But I wouldn't be able to do that without football.
Football has played a big role in my life. It has given me a medium to share with people who are going through the same thing.
The sport has provided an outlet to escape from the discrimination and bullying.
When we train we gather and for a short time, we are able to leave our problems behind. We are together as a group. I love the football environment because I know people will respect me on the football pitch and we share common challenges on the pitch and we know we are not alone.
For me, it provided a completely safe space to discuss and share personal things.
It has made a huge impact on my life in a way that I never thought. It helped me as an individual as it helped me escape this prison that I have been in and made me accept myself in a way I didn't think possible.
Altus Sport and Play Proud have given me a space to heal and forgive myself for the things I have gone through in life and now I hope I can help others go through that same process.
To learn more about Common Goal's Play Proud project and how it enables grassroots football organisations, programmes, and communities around the world to be inclusive for LGBTQ+ communities, click here.