BUILDING FOOTBALLS ROADMAP FOR THE FUTURE
Common Goal and World Football Summit to partner once again in upcoming WFS Live event
Common Goal and World Football Summit to partner once again in online event
In the current, unprecedented COVID-19 landscape, never before has the time been more salient for footballs leaders to meet and discuss how the beautiful game can harness its power to help people.
In September, leaders from both the World Football Summit and Common Goal reaffirmed their commitment to promote football's contribution to social change by announcing plans to reconvene on November 23rd in a 5-day WFS Live event.
The event, titled "Building Football's Roadmap or the Future," will provide a platform for people from within the football industry, the non-for-profit and private sectors and the global football community to discuss how football can maximise its contribution to both people and planet.
The Summit will seek to create alliances and opportunities for collaboration between stakeholders from the industry and the wider community with the intention of turning these discussions into actions that can positively transform the future of our society.
"Promoting football's power to drive social change has been at the core of the World Football Summit since its foundation, but we believe the time has come to take a step forward" says Jan Alessie, Director of World Football Summit.
"As the world's biggest shared passion, football has a key role to play in raising awareness and tackling crucial issues like racism, climate change, etc.
"Through this partnership with Common Goal we aim to place the need for football to maximise its contribution at the center of the industry's agenda and start turning discussions into actions."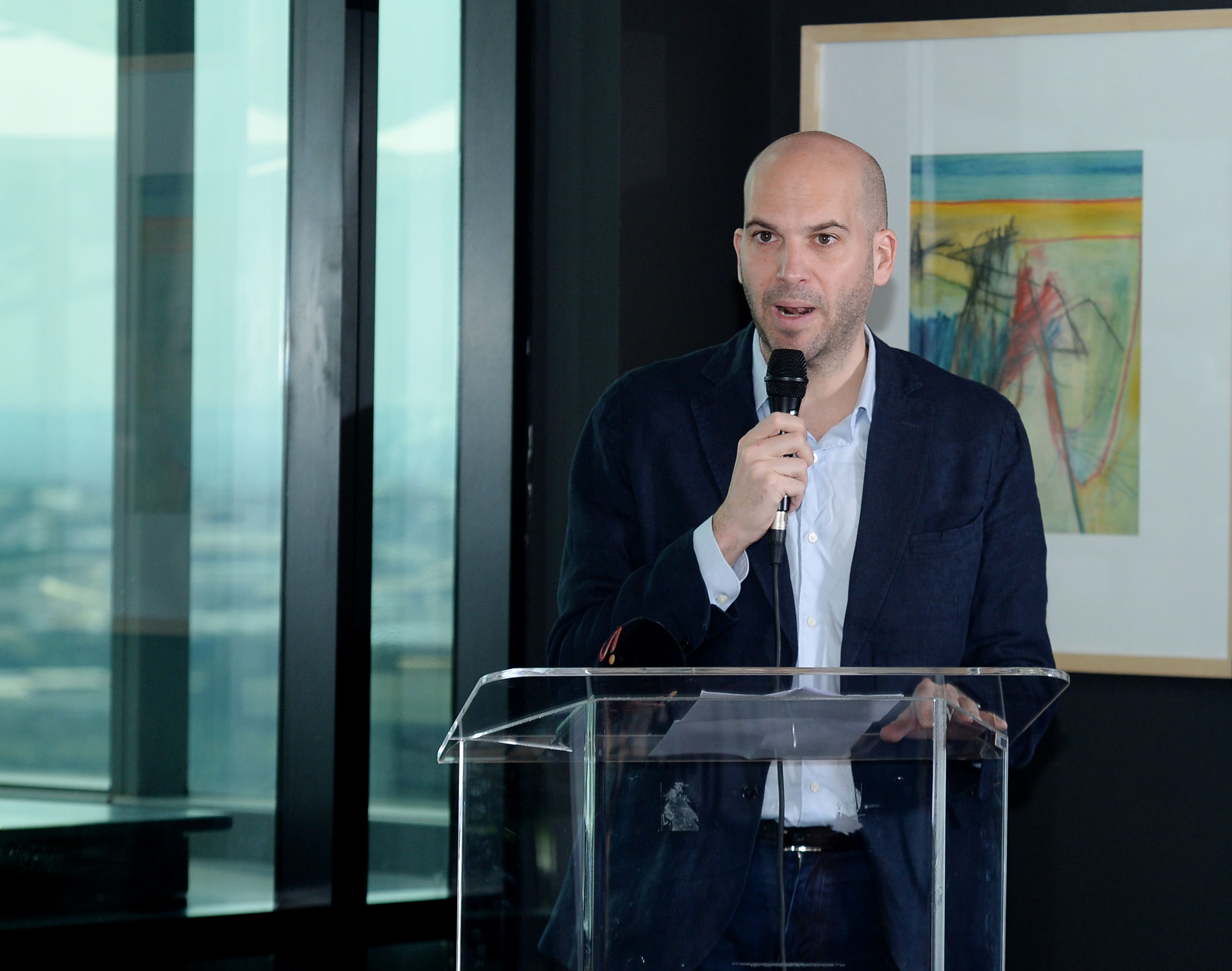 Since its inception, Common Goal has striven to harness the potential of football for good – encouraging football players, managers, officials, clubs, business and other organisations within the industry to pledge 1% of their annual salary to towards the ever-growing movement.
In 2017, WFS pledged 1% of its own revenues and its future earnings to Common Goal and Common Goal has actively participated in all the events organised by WFS ever since.
In the inaugural edition of WFS Live, Common Goal co-founder Juan Mata took part in a purpose-led discussion with Ronaldo Nazario on philanthropy in football and their individual personal commitment towards social change.
WFS also donated part of the benefits to support the Common Goal COVID-19 Response Fund, a collective fund aimed to support young people in the most vulnerable communities around the world affected by COVID-19.
In anticipation of the second WFS Live edition, WFS have committed to increasing this support, and will subsequently donate 10% of all ticketing to Common Goal.
Tickets are still available and you can find them here.
What to Expect
The event's opening day will be entirely dedicated to promote discussions around how to embed purpose at the heart of football and invite participants to reimagine the football industry over the next 10 years, driven by the ambition of maximising its positive impact as the starting point and will consist of 6 panels of people from within the football industry.
Panel One: Reimagining the football industry: How to embed purpose in the fabric of football (13:00 — 13.45)
This panel will revolve around the idea of moving from the pursuit of profit to the pursuit of social wellbeing and environmental sustainability without causing detriment to the sporting spectacle. The idea of embedding purpose into the fabric and culture of football through lasting change about the perspective regarding football fans will also be discussed, which requires creation of a Global Goal-driven framework.
Speakers: Sharon Thorn (Deloitte), Jacques-Henri Eyraud (Olympique Marseille, Assia Grazioli (Juventus Turin), Jürgen Griesbeck (Common Goal)
Panel Two: Gender Equality and Diversity in Sport (13:50 — 14:35)
The year of 2020 has seen change and adaptation to the biggest of challenges from external forces, but there are some internal challenges which are often ignored. In this special panel, WFS Live will welcome leaders from the sport industry speaking about their experiences in breaking the norms of society to lead their organisations towards a fairer and equal proposition. Under the broad spectrum of 'Diversity' and 'Acceptance', the panelists will focus on eliminating race-based issues in the sport as well as issues of gender and sexual diversity in the field, offices and virtual workplaces.
Speakers: Mary McVeigh Connor (Soccer Without Borders), Lisa Baird (NWSL) Ebru Koksal (Women in Football), Maria Sol Muñoz (FIFA | CONMEBOL Rep)
Panel 3: More than an Athlete: Raising voice for the community (14:40 – 15:25)
With increased expectations from fans and heightened media coverage, a generation of athletes and managers are stepping up to use their voice for something that will last for years after their playing careers finish. They have a vision of the world that runs beyond their performance on the pitch, grasping the privilege of their position to influence, mobilise, and drive social change. This panel will look into character development (instigating values, providing a different education), personal brand, personal well-being. It will also explore the relation between purpose and player's success.
Speakers: Blanca Rodrigues Moldes (Banco Santander), Loretta Claiborne (Special Olympics), Arianna Criscione (PSG), Mary Harvey (Sports Human Rights), Stefanie Strack (Voice in Sport Foundation)
Panel 4: Staying Connected - Sport's Role in Cities (15:30 – 16:15)
Cities and communities across the world have, arguably, never been more divided. What role can sport play in bringing young people back together? How can sport be used to bridge conflicts? How has Laureus evolved its approach in bringing communities together and how does that differ from traditional methods? How has the global pandemic affected the use of sport as a vehicle for social change both operationally and financially? How has the sector responded? Is the growing trend of purpose-led campaigns leading to an increase in investment in community programmes? What role do athletes and sport stars have in tackling the social issues that affect cities and communities? What does the future look like for the sport for good sector? This panel discusses all of these questions in detail.
Speakers: Adam Fraser (Laureus), Dan Burrows (Nike), Jason Roberts (CONCACAF), Shannon Schneeman (America Scores NY)
Panel 5: Football fans and sponsorship in the decade of action: Shifting the perspective from consumers to global citizens (16:20-17:05)
More than ever, future generations are concerned about how purpose-driven and socially responsible the brands they consume are, and they are willing to pay more for brands with a focus on social impact. This panel will unpack how this purposed-economy is affecting football.
Speakers: Robert Zitzmann (Jung von Matt)m Enrique Geijo (Banco Santander), Kate Johnson (Google), Charlotte Kirby (Sales Force), Rich Orosco (Los Angeles Football Club), Angela Ruggiero (Sports Innovation Lab)
Panel 6: The Modern Athlete: Player's Activism and Success Beyond the Pitch (17:10-17:55)
When we hear the word 'activism' the images that might come along with it are images of protests and placards, of bold podium speeches at critical moments, and of the courage to take a knee for the first time. But there is also an enduring kind of activism, one that starts with understanding who you are and what you will consider to be a good and purposeful life when all is said and done. This panel will explore the 'active' part of activism and ask; How does finding out who you are as a person makes you more purpose-driven as an athlete? What does 'activism' mean in the small, every-day ways as well as in the grand moments? How do you start to 'act' when some social and planetary challenges feel so huge? What are the old ideas about football and footballers that you can actively help to change for a brighter future? How can your moment in the sun as a professional player help to bring out the best in humanity? And What does being an 'activist' add to your sense of success as a professional?
Speakers: Pippa Grange (Right to Dream), Johan Djourou (FC Nordsjælland), Sofie Junge Pedersen (Juventus FC), Juan Mata (Manchester United).