Playing for Two
Tackling Uganda's high teenage pregnancy rates through grassroots football – a photo essay
Photos by Cameron Macfie.
Although one in four Ugandan women will have a child by the age of 19, the normality of becoming a teen mother has significant repercussions for both mother and child. Football is proving to be a grassroots solution, confronting institutional failure and potentially fatal stigmatisation.
Perched either side of the border where Uganda and Kenya collide, lie two dusty towns both going by the name of Busia. For young women however, the tales that straddle the one-stop-border-post paint two very different realities.
On the Ugandan side, there lies a teenage pregnancy crisis, as rife as it is entrenched as social taboo.
To challenge the stigma both marginalising and endangering young mothers, local football-based community organisation Youth Environment Services (YES) has turned to an uncommon solution – football.
Dorcas
Dorcas remembers her pregnancy as a time of isolation.
For months, she locked herself away at home, worrying about what she would do with herself and "the baby". News of the life inside her could not prevent her from feeling utterly alone: the uncertainty left her unable to deal with her emotions and her outlook on the future became clouded by fear.
"I had seen many girls drop out of school, be denied by their parents and then become homeless," she said. "I'd also heard of girls having serious operations while giving birth and losing their lives during the delivery."
At the time, Dorcas was only sixteen years old.
Unlike the daily flux of vehicles crossing this commercial gateway in their thousands, for Busia's young women some things remain unmoved – their lack of access to universal reproductive health and rights services.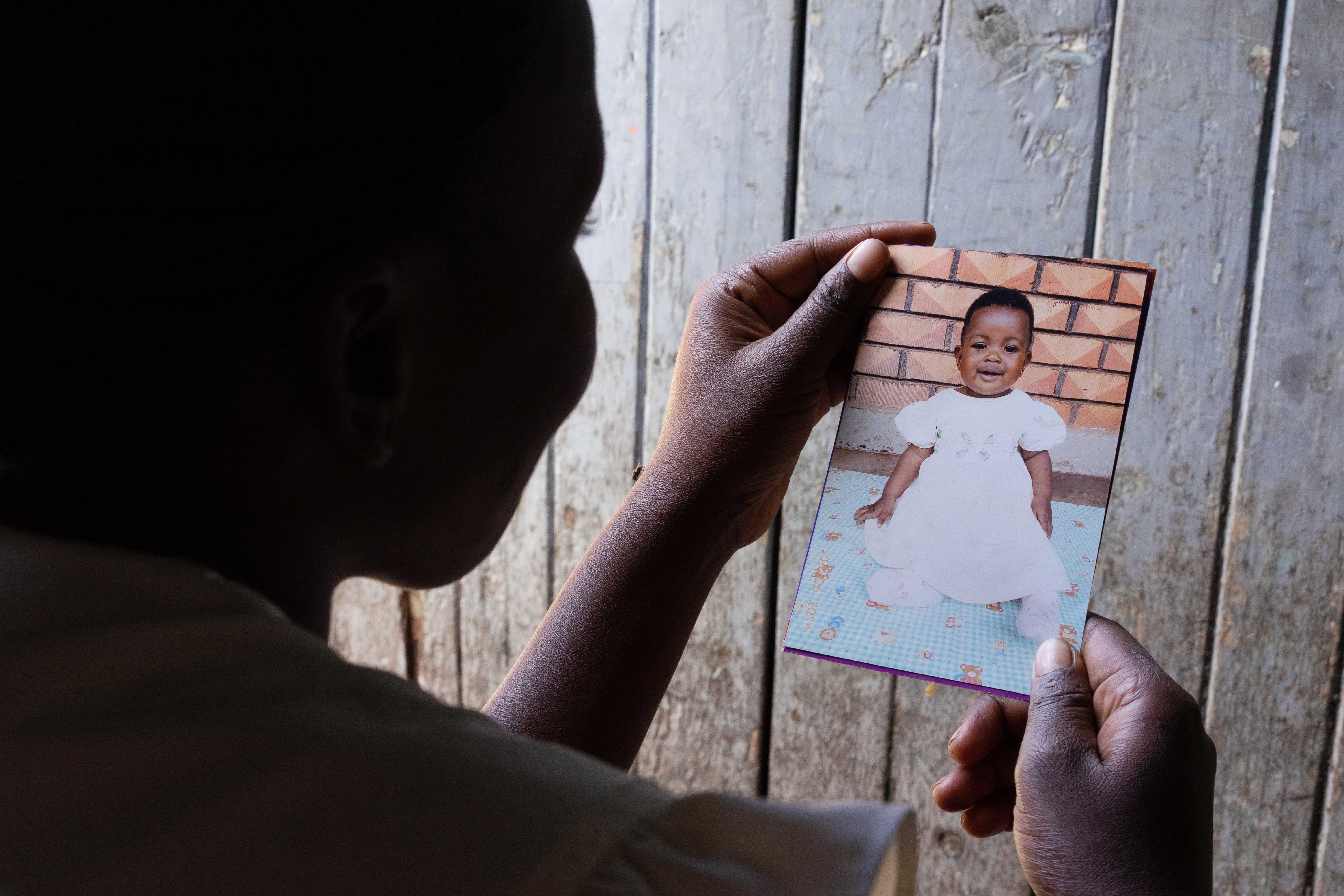 "I don't know who the father is," Dorcas said, after explaining that her mother owns a bar and that: "during that period there were a lot of men coming and going."
"I was simply having fun in an environment where people were having casual sex," she said, then unaware of the potential ramifications.
At school, news of her pregnancy soon spread and she quickly became the victim of abuse from fellow students. Afraid to attend, she too dropped out, overwhelmed by a constant feeling of sadness.
"I felt useless and like a burden to my own mother," she said, after admitting she spent most of that time crying.
One day, there was a knock on her front door. It was a football coach from YES, encouraging her to join a session for expecting mothers.
YES makes use of football's omnipresence in Uganda, to educate young people where due to absenteeism the staid classroom setting alone is failing.
By combining traditional learning with football, YES are able to inform on topics ranging from environmental issues, health and hygiene, self-empowerment, and teenage pregnancy.
While being key to progress, in Uganda sex education is deemed controversial. On average, women in Uganda have five children: a quarter of these women have their first child before the age of 19 and only think about contraception after having a second child.
Because of societal constraints Dorcas didn't have any of the information she now has or even the sense of self-empowerment to feel abstinence from sex was an option.
"I couldn't speak up for my rights against sexual advances because I didn't know I had any," she said.
Recognition of sex education's necessity, however, means acknowledging that young people are sexually active – which remains challenging in a society in which women's bodies are both guarded and policed. Contrastingly, men are granted favourable sexual liberties.
"In the environment I was in it was normal for women to be used as a bet for customers in the bar," she said.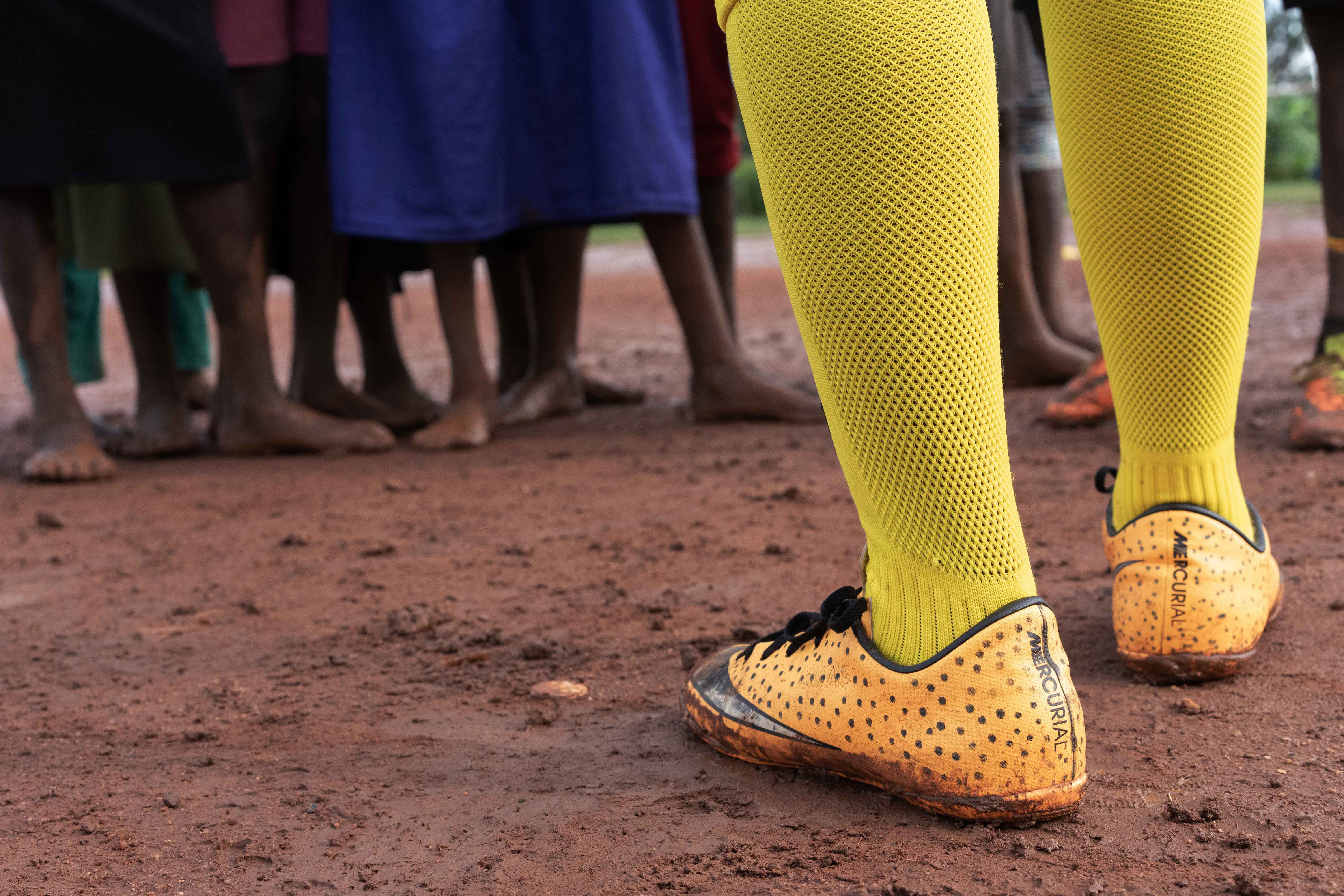 It was on the pitch surrounded by others who were in the same situation where, for the first time, she felt she had a support network.
Dorcas took part in games and exercises combining educational content and discussions. With the emphasis on open communication, the once shy victim of stigmatisation, felt safe and her worries gradually eased.
She realised she was not alone, also discovering through YES' Adolescent Girls Empowerment (AGE) programme that Busia has the second highest rate of teenage pregnancy in Uganda at 29%.
Now 22, Dorcas is a full-time coach at YES, travelling regularly to over 40 schools in the district. She also runs her own restaurant and pays for her daughter's boarding school education while studying for a diploma in accounting at the Uganda College of Commerce on weekends.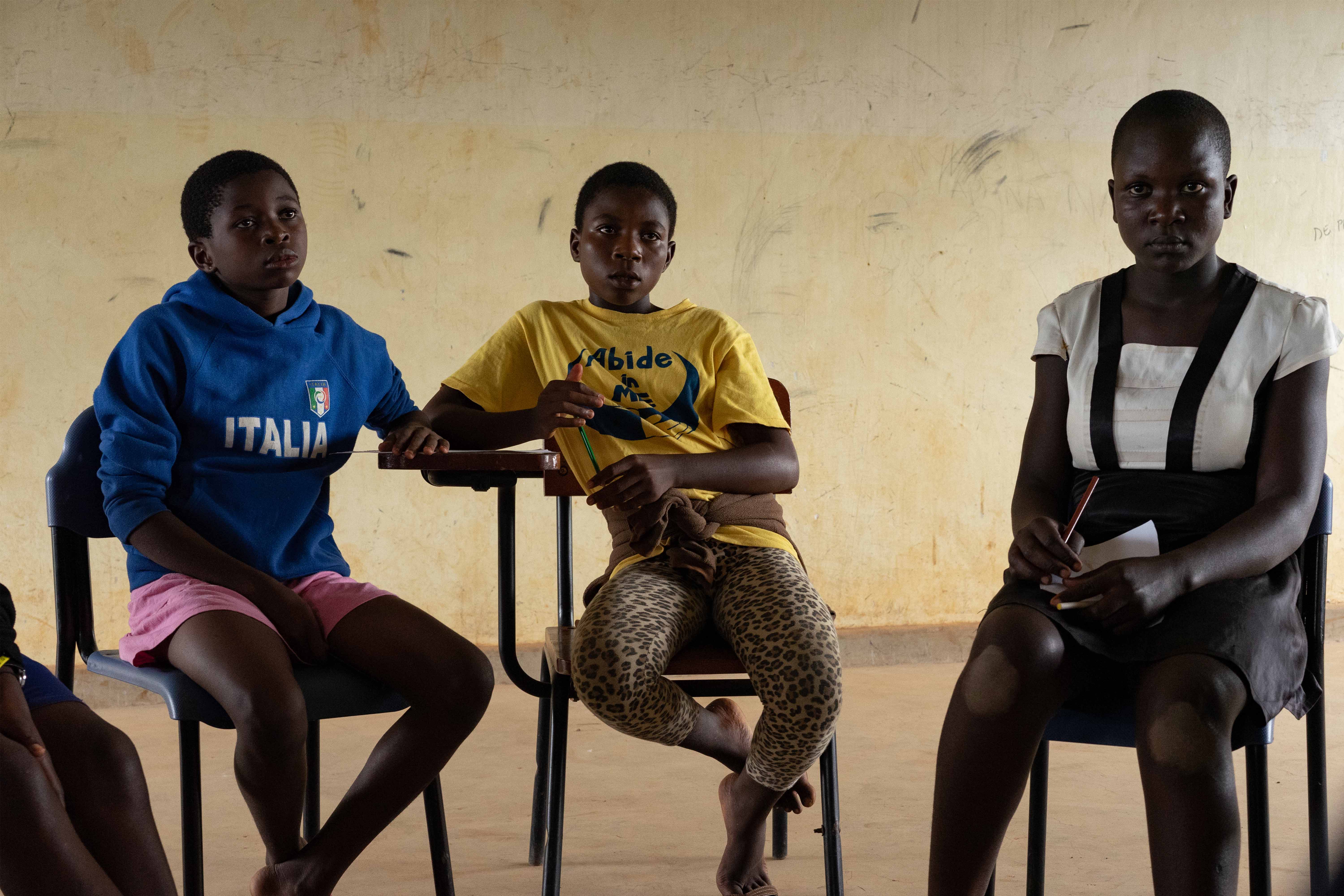 "The image people have of me in the community has changed. Some parents now look at me as a point of reference for other girls. I feel empowered and my wish is to help others," Dorcas said.
"I want to be a role model for other young girls who may be in a similar situation as me."
The positive impact on Dorcas's life is tangible, yet if it wasn't for a chance knock at the door, her story could have taken another more sinister route.
The reality lies within the roadmap around which YES built their Maternal and Child Health programmes, as explained by Executive Director Ongatai Amosiah: "to accelerate the reduction of maternal and neonatal mortality and morbidity."
The organisation's vision – to have women in Uganda go through pregnancy, childbirth, and the postpartum period safely and their babies born alive and healthy – is forged by a pragmatism missing institutionally.
Uganda's infant mortality rate stands at 19 deaths per 1000 births, while maternal mortality rates remain significantly higher. As a result of complications in maternity, 440 of every 1000 mothers die according to UNICEF, one in every 49 women. And when mothers die, statistics show that the likelihood of their babies dying before the age of two is significantly increased.
Everlyne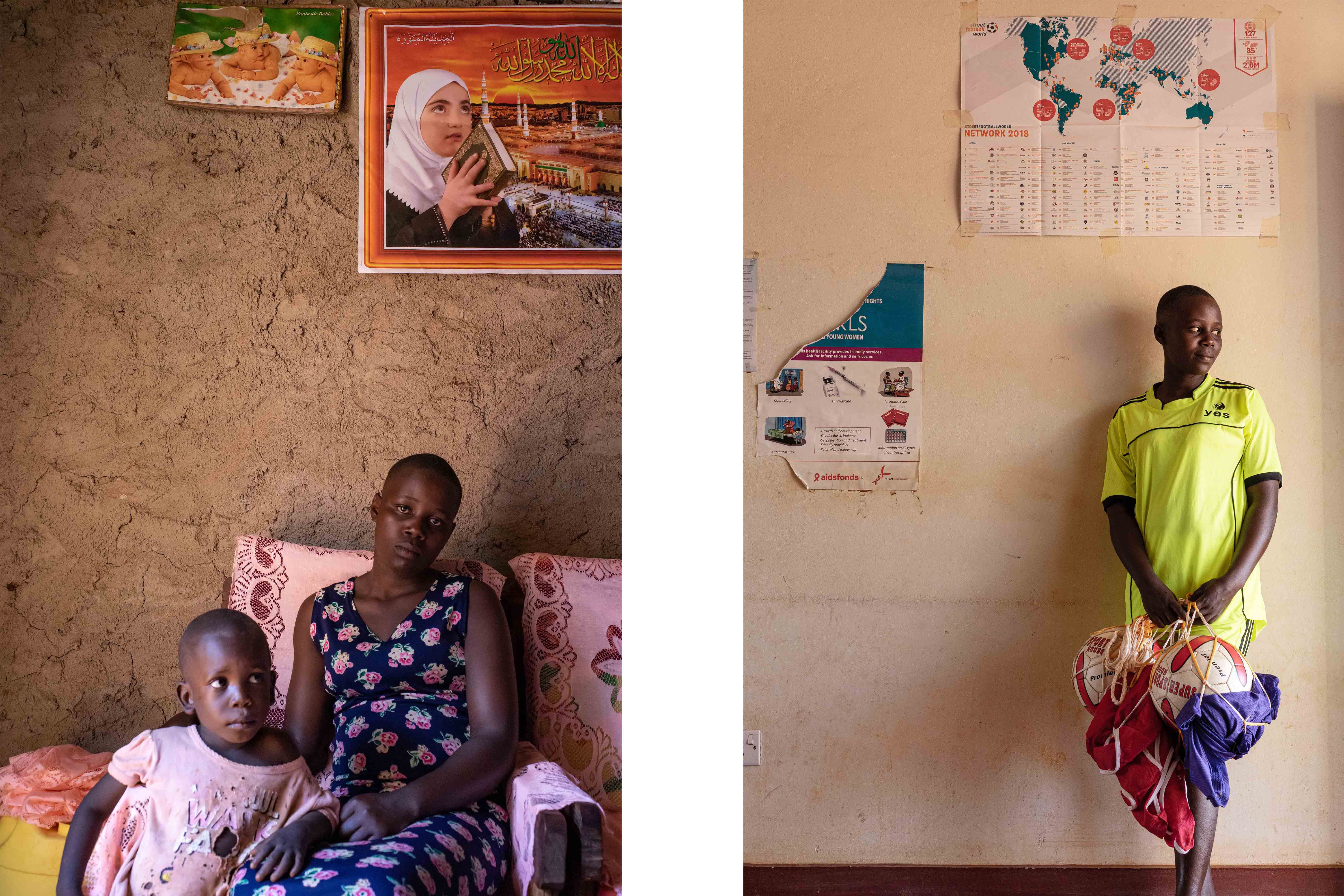 Like Dorcas, Everlyne was also pregnant by the age of sixteen.
She was singled out at school and subsequently bullied for the "bump on my tummy". She too, felt scared, ashamed, and riddled with anxiety.
Her instinct was to retreat, unaware of the dangers of social reclusion for both herself and her unborn child. Her only plan: "to disappear". While the father and fellow schoolmate distanced himself from mother and child, instead continuing to study, Everlyne dropped out of school.
In a country where education is instrumental to accessing future opportunities, she became exposed to the ongoing cycle of poverty afflicting young mothers.
Since discovering YES when the organisation visited her village of Buteba on a community outreach intervention, Everlyne has felt a distinct change.
Through football pitch she has found and made many friends. Her internal shame has been lifted and she too wants to become a role model for girls younger than herself.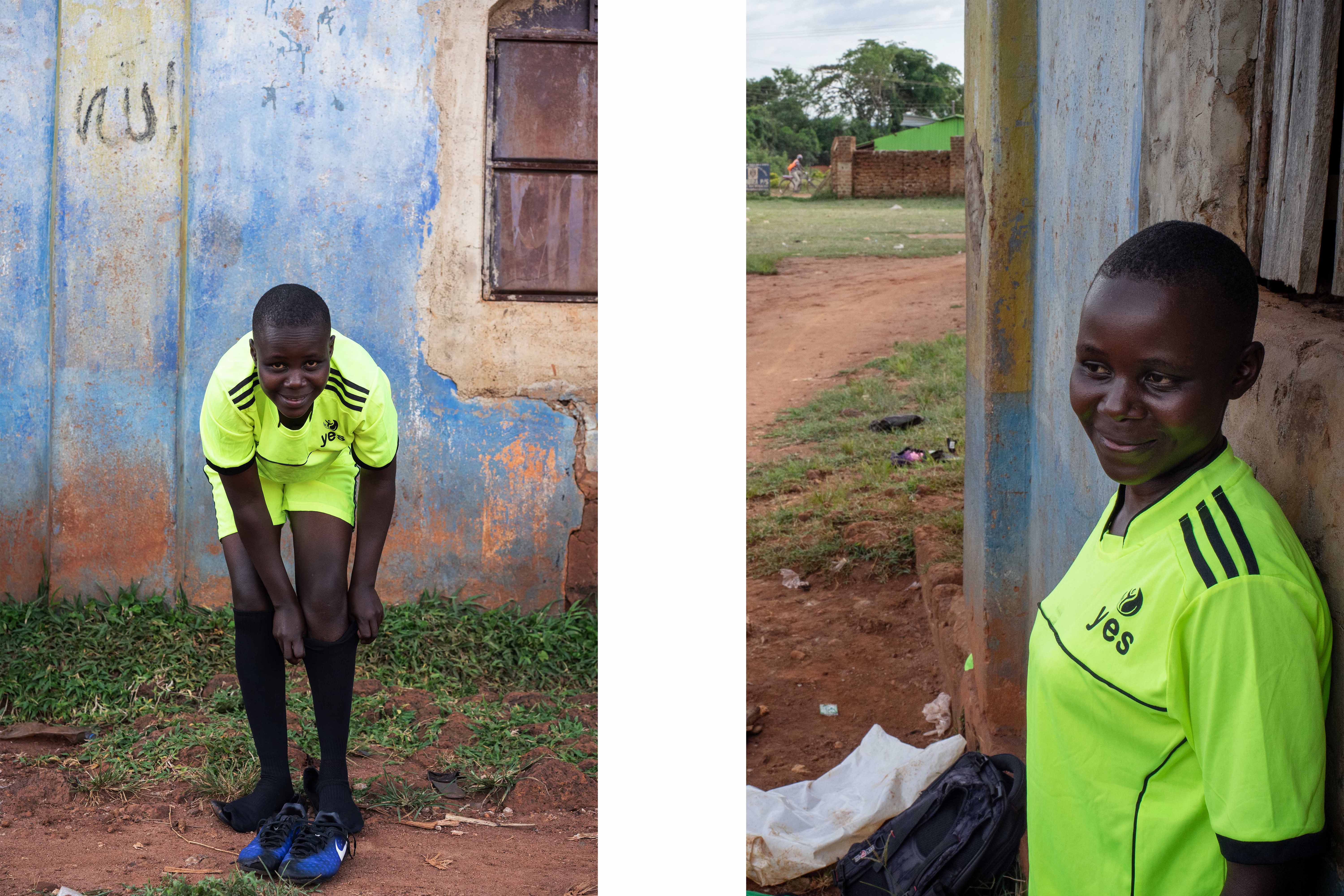 "In my first session we spoke about the importance of education, the implications of dropping out of school," she recalled.
"We even spoke about the possibility for a young mother to go back to school."
Now she feels comfortable opening up and communicating with others about sexual issues and looks to Dorcas for inspiration.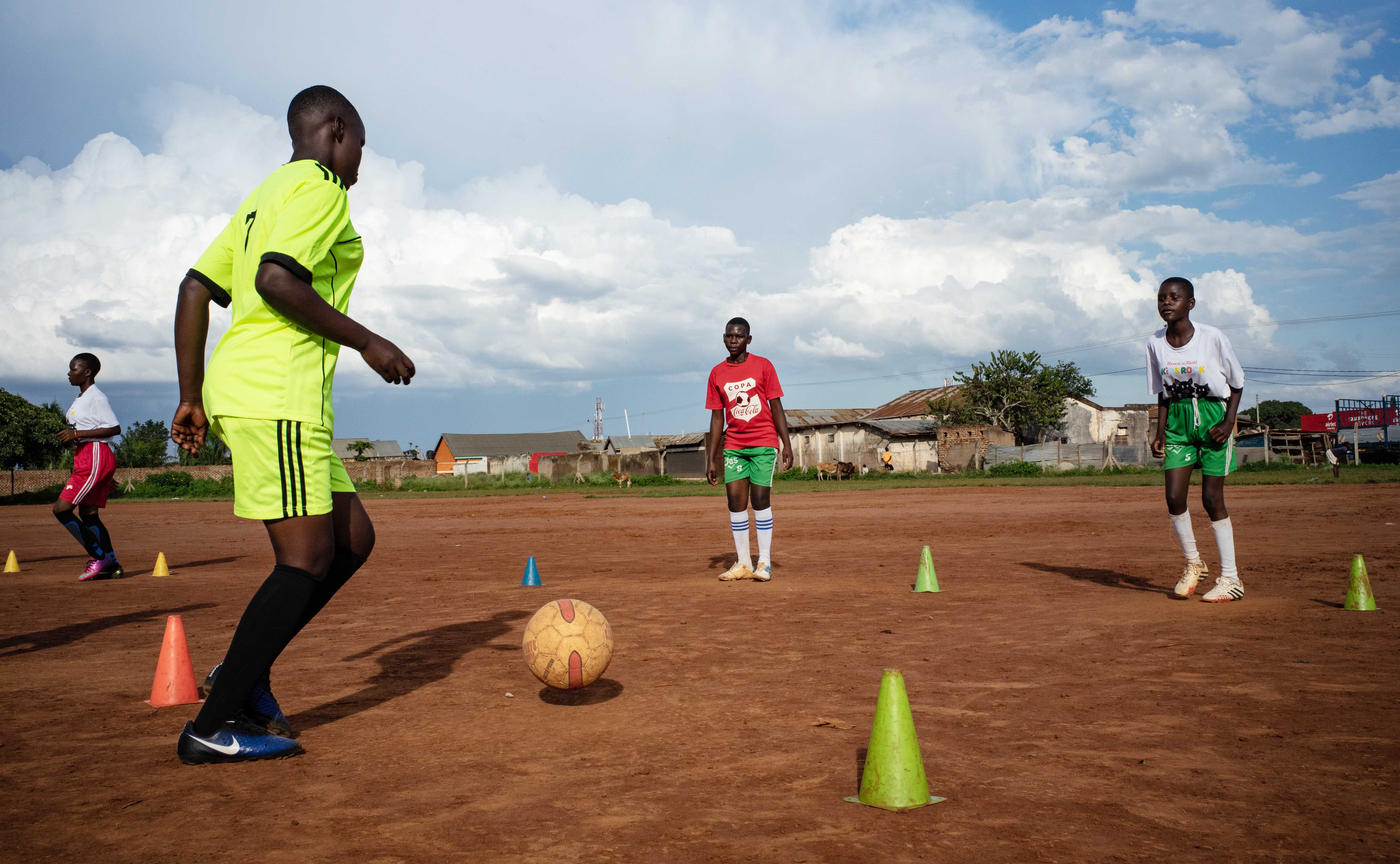 On the advice of YES she remains a member of the Adolescent Health Club and is now back in education, determined to study at university.
Like Dorcas, through the knowledge she has obtained has come the autonomy in having her own say on matters regarding her health.
Both Everlyne and Dorcas are testament, in contrast to what many in the community believe, that sex education doesn't led to a greater desire for more sex but rather to a thirst for knowledge and pathway to pusuing more education.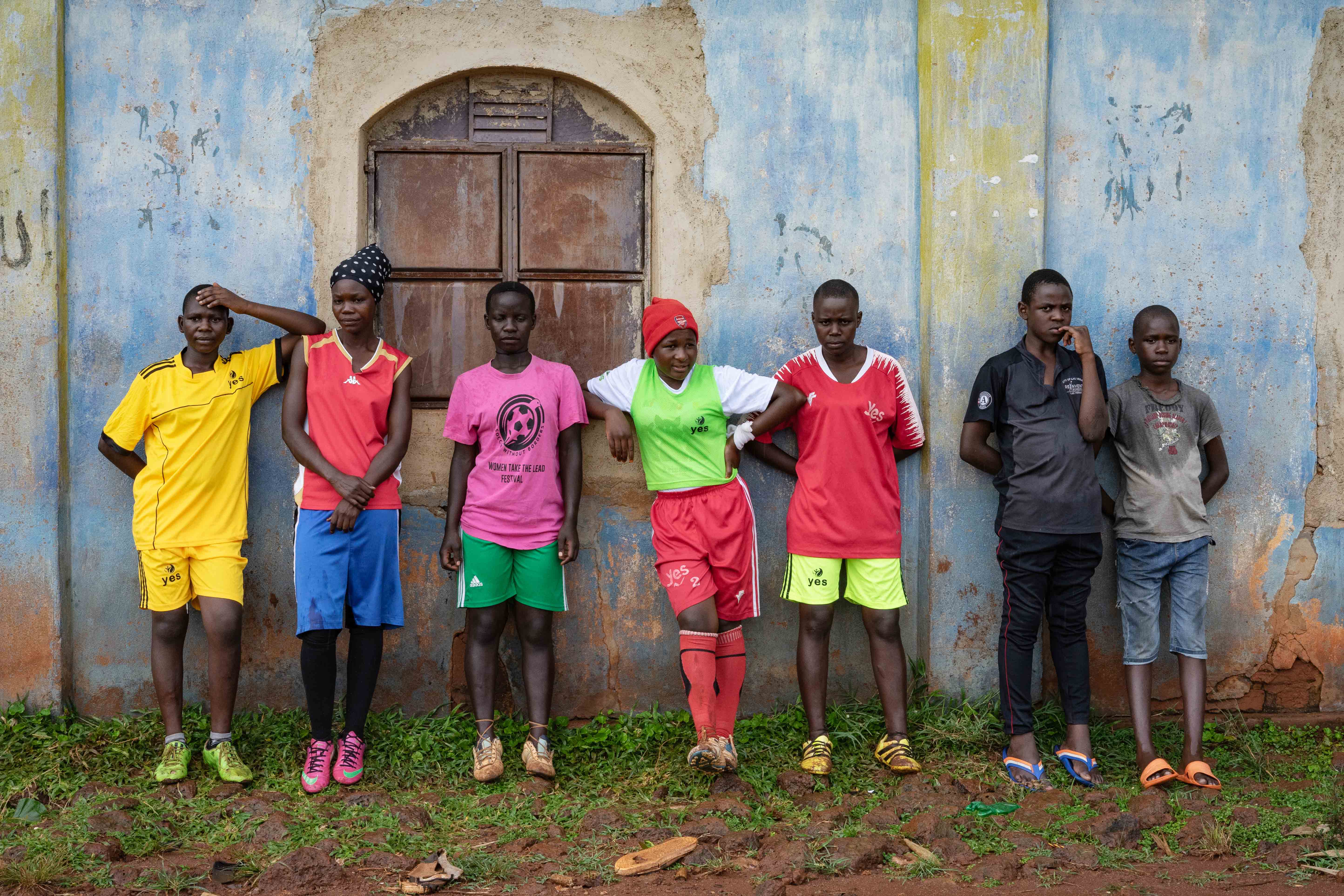 Cameron Macfie is a photographer from Sussex, England, focusing on portraiture, travel, and, positive social impact. See more of Cameron's work here.