Against the Run of Play
During Covid-19 photographer Aaron Parsons met and photographed young people from Street League in Birmingham to explore how the UK's national sport is helping them beat the odds and find work while youth unemployment is on the  rise.
Founded in London in 2003, Street League is a sport-based charity seeking to end youth unemployment across the UK. Yet, with unemployment rates set to triple to the highest levels since the 1980s, according to independent think-tank The Resolution Foundation, the charity has its work cut-out. 
"Sport is at the heart of Street League's programmes helping support 14-30 year-olds develop the life and workplace skills, self-worth, and sense of belonging needed to thrive," said Robyn McAllister, Head of Major Giving.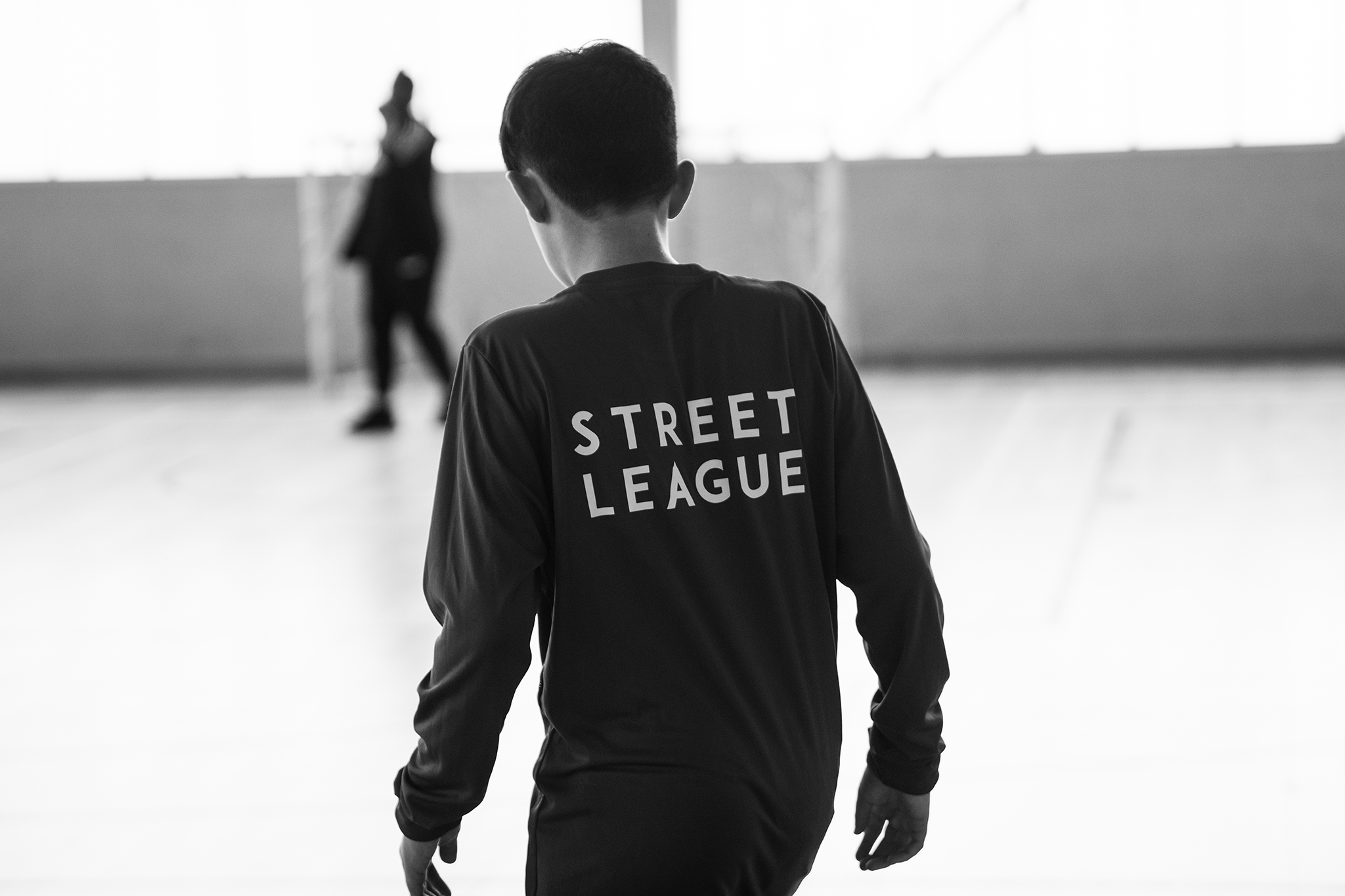 "For these young people, many of whom live in some of the country's most disadvantaged communities, the national game is providing a route out of poverty and to receiving help in overcoming practical and personal barriers to employment."
Street League operates out of its multiple sport and employability 'academies' across the country but also in schools and communities where young people are at risk of future unemployment — its work also tackles in-work poverty by providing working young people with opportunities to learn, progress and have a career.
Across the UK, one in four young people are currently not in work, education or training, with this rising to one in three for young people without work experience and likely to be higher still in deprived areas. Birmingham is considered one of the country's "regional pockets of deprivation" according to Government data, with the city's rate of unemployment currently sitting at 24% — nearly double that of the national average.
 "There are many challenges our young people face in Birmingham. The main issues involve family disputes and caring responsibilities as well as bad experiences of previous education," said Anna Forster, Street League Progressions Coordinator.
"However, young people also face challenges with things such as lack of food, finances and areas of travel, anxiety and mental health. As part of Birmingham's services, we work with young people to tackle these barriers and offer information, advice, and guidance where needed."
The bleak figures have led to fears of a 'Covid generation' being lost to long periods out of work. The scarring impact that unemployment holds — ranging from lower life chances, to a greater risk of experiencing mental health issues — is at an all-time high.
At this employability 'academy' at the Lighthouse Young People's Centre in Aston, Street League offers its programme combining the daily power of sport and fitness activities with classes that offer CV writing, interview skills, and career advice.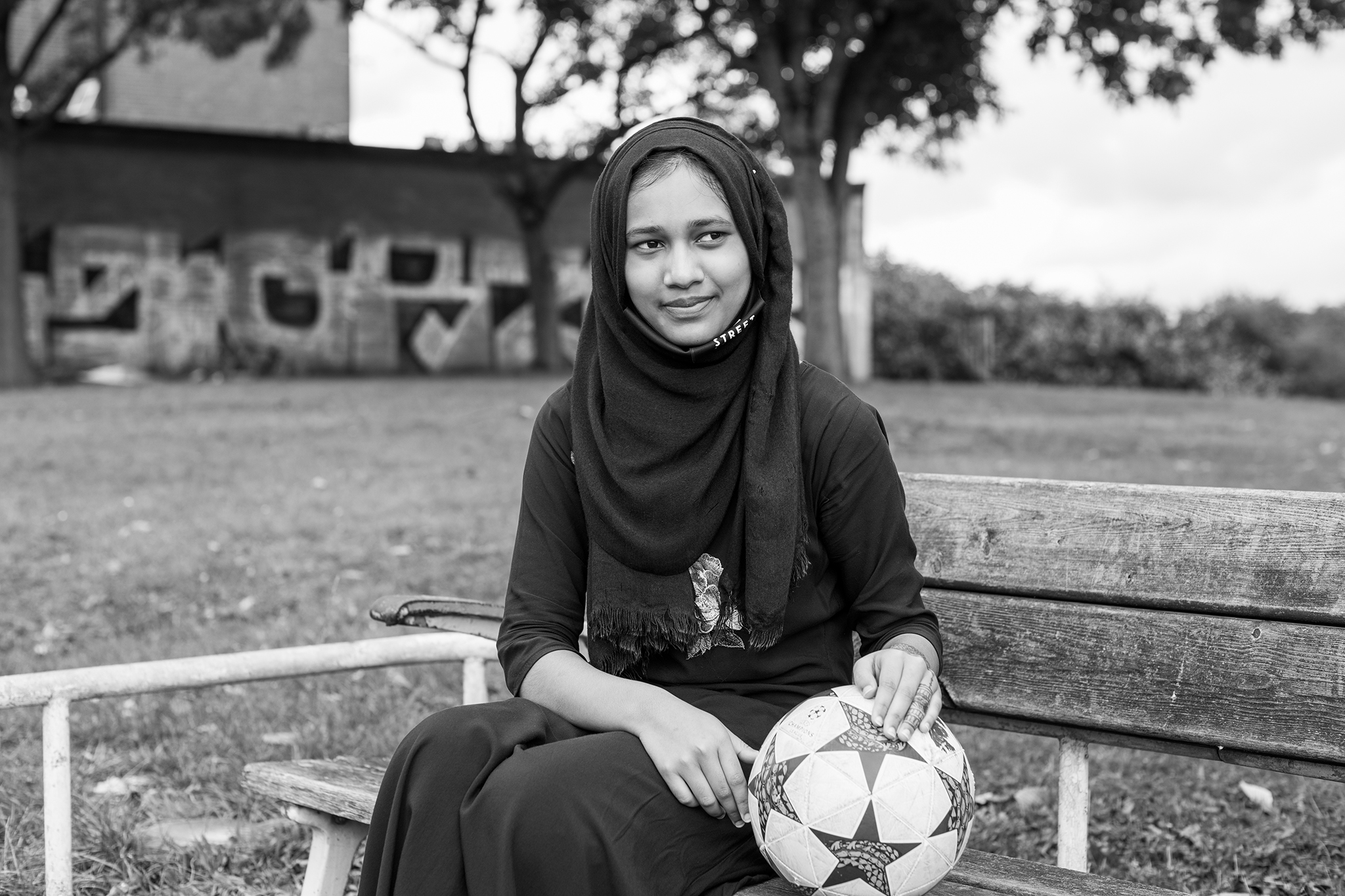 "It gave me motivation to keep going"
Not long ago, Attiyyah would spend most of her time at home. In February, she had left school and wasn't sure what to do next. Without key qualifications in either Maths or English her options were limited and she felt resigned to the thought that finding a job was out of the question.
"When I was younger, it was never really in my head what I wanted to do with my future. But as I got older I started to think about what I wanted to do with my life," she said.
Despite her passion for sport and future aspirations to find a career, before reaching her 17th birthday Attiyyah lost her motivation to channel that early enthusiasm to kick on in life.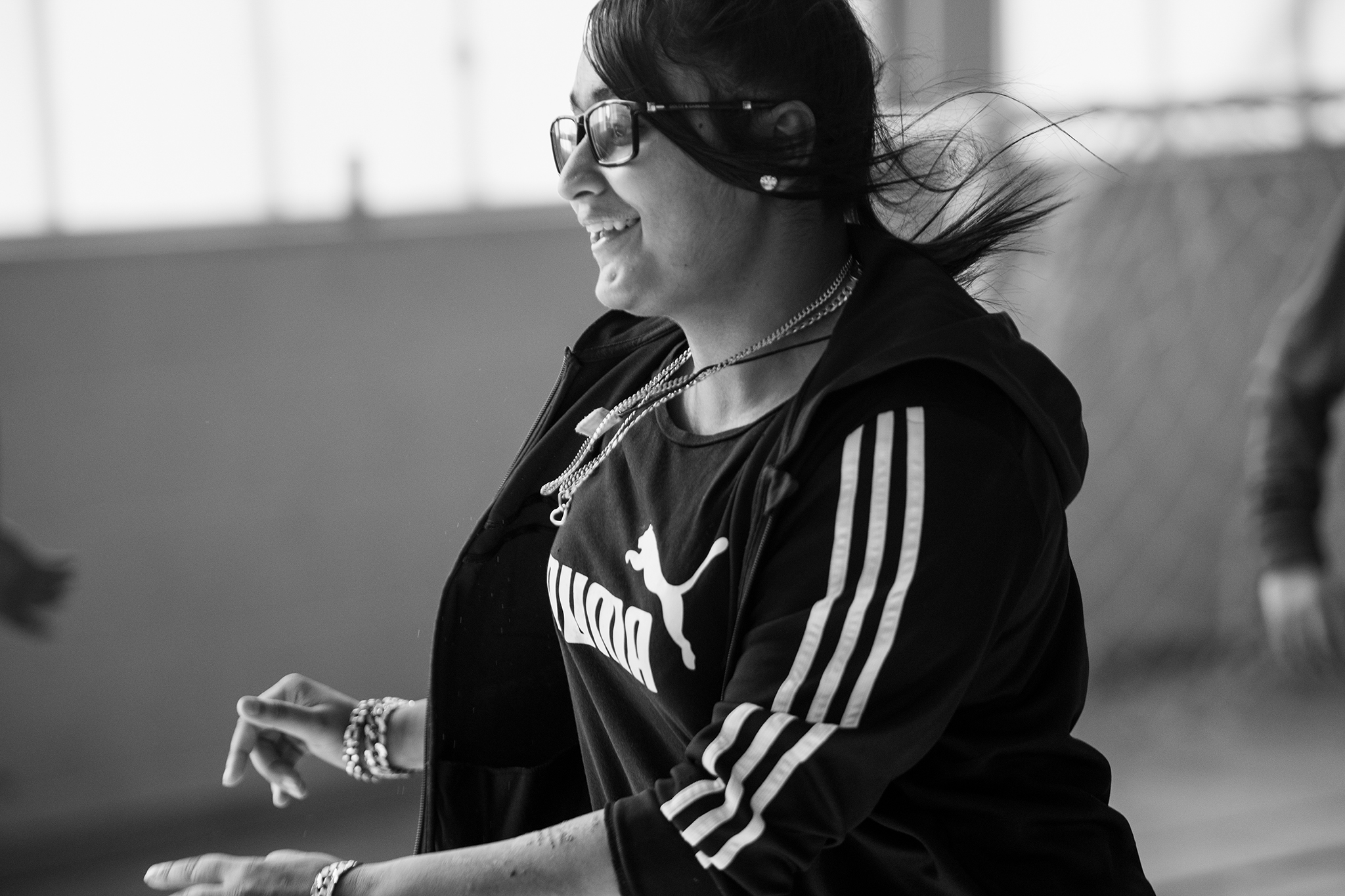 Feeling lost, it wasn't until she was referred to Street League that her outlook began to take a positive turn.
"I've just started the programme recently and it's going well," continued Attiyyah. "I like the sports side of it because we work as a team. It's given me that kind of happiness when you're doing something new.
"Now I'm finally completing my Maths and English. And [through Street League] I've had a lot of support, including one-to-one help during lessons to make sure that if I need help, I can just ask."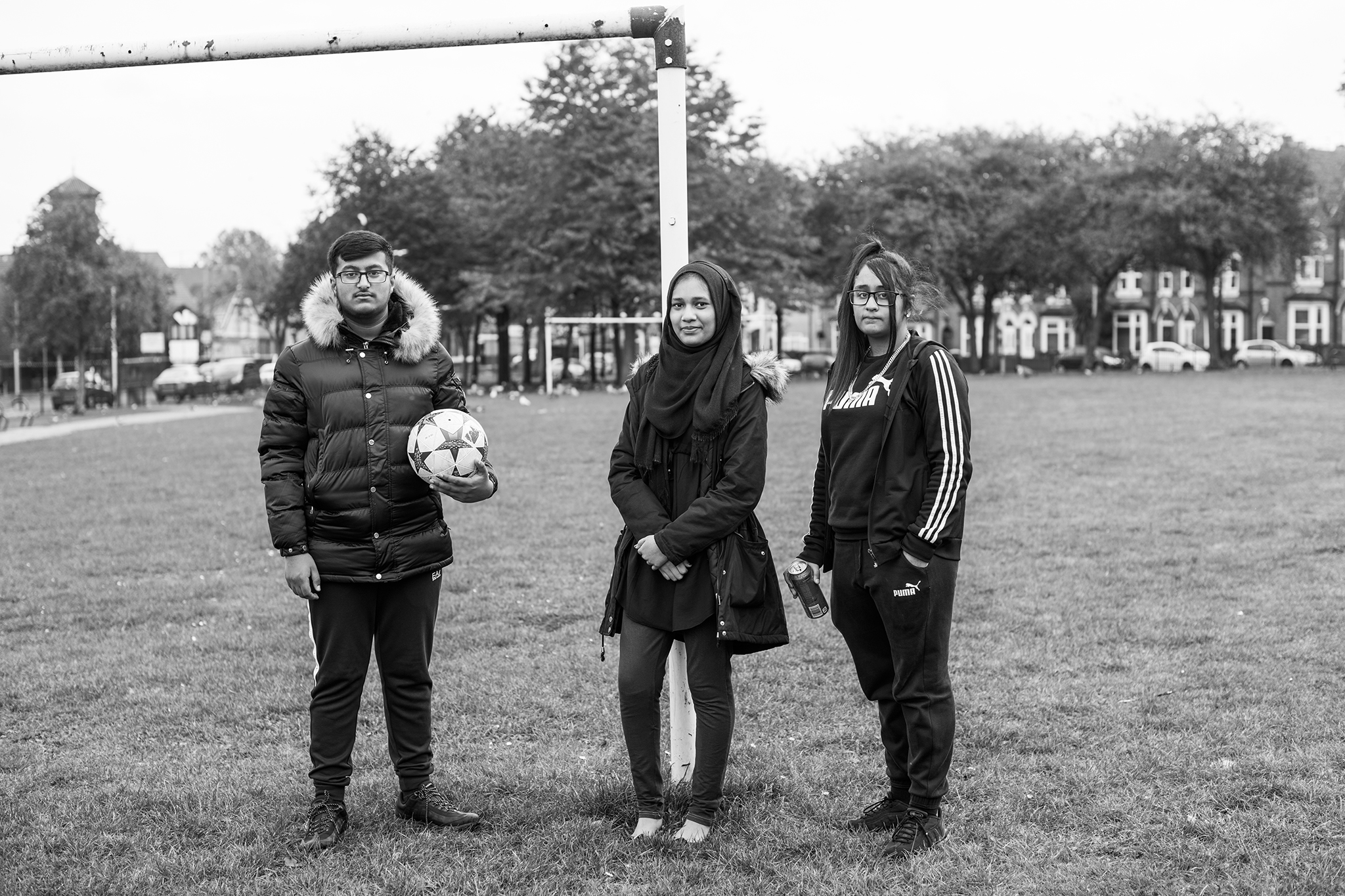 Of Street League's beneficiaries in 2020, 1,755 of the 2,301 participants (76%) came from the top 40% most deprived postcodes in the UK. The effects of which result in fostering an environment often destructive to personal growth, characterised among individuals through a lack of qualifications, generational unemployment, criminal record, alcohol and substance abuse, homelessness or living in care.
The long-term side effects of unemployment also include low self-esteem, physical inactivity and obesity, further long-term unemployment, and mental health issues — all resulting in a difficult uphill struggle to break the vicious cycle.
"I just needed to talk about things, really," said Attiyyah. However, seeking help was a trait Attiyyah found through playing football.
"When you play football, you need that communication because obviously you have to talk a lot in football to take part in the game," she said. "I never used to be a goalkeeper but now I play in goal — I'm facing new challenges like that all the time now."
Though only a matter of weeks into the programme, already Attiyyah has started to find her voice on the pitch which has then translated into the classroom and manifested itself through her life-choices beyond.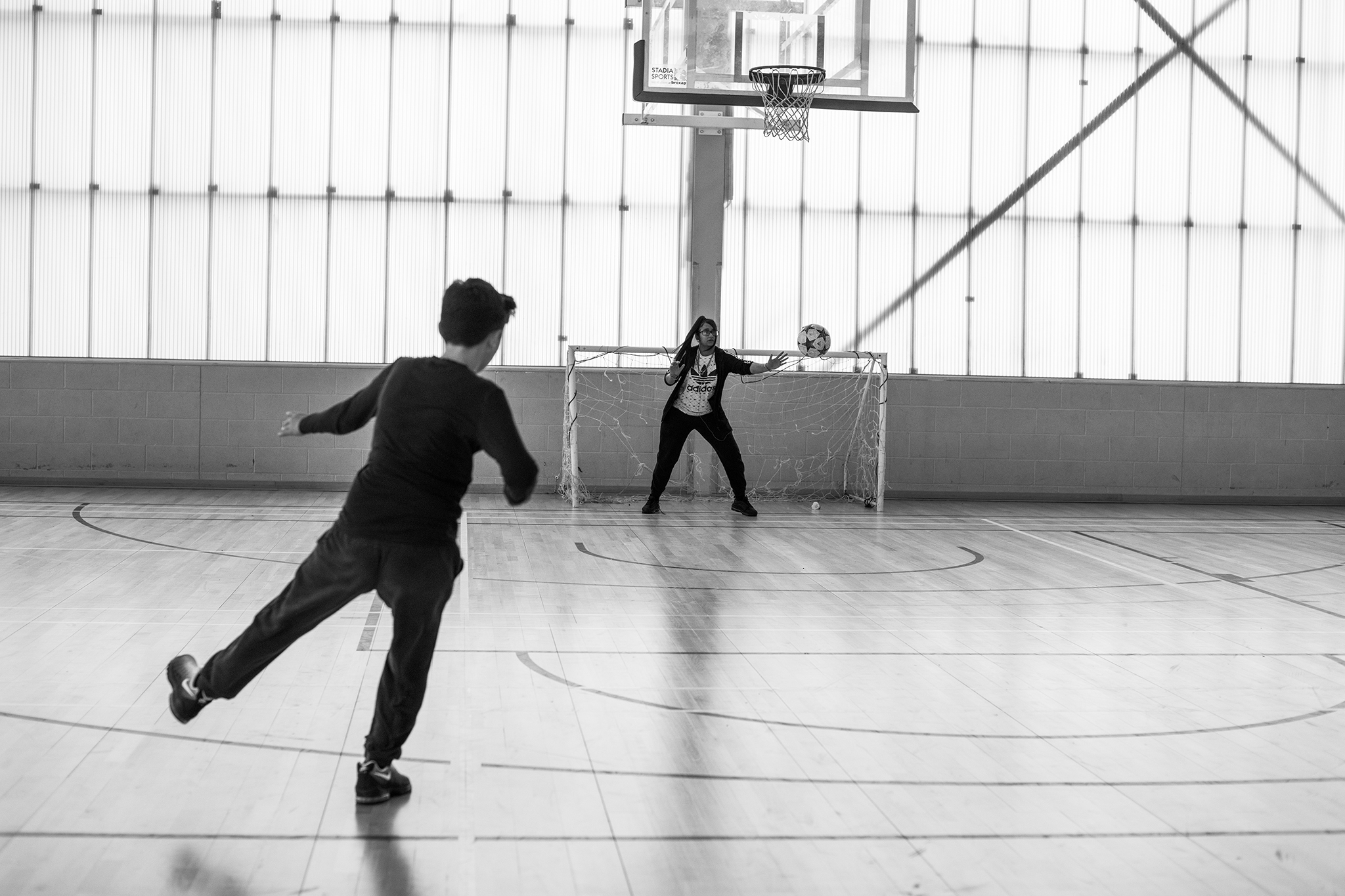 "Normally, I would go to sleep late. But now I'm proud of coming in on time. I get up every day and try my best to be early. I'm used to the routine now," she said. 
"Football makes me happy because it helps everything you're stressing about go away. When I first came in, it gave me an idea of what I wanted to do. It gave me motivation to keep going in life, to take on new challenges every day, and now I've entered a new chapter.
"Street League is helping me because now I'm actually looking for a work — unlike before. And once I get those qualifications, hopefully I'll be able to get a job."
 "Football lets me forget about everything else"
Ismaeel has been with Street League for little over a month. Like Attiyyah, he's also 16 and had likewise left school just before he was supposed to be doing his GCSEs.
To continue into further education or embark upon an apprenticeship, often a minimum of five GCSEs are required, including subjects such as English and Maths. But despite two years of preparation, at the time these exams felt like an insurmountable challenge for Ismaeel.
Growing up, Ismaeel's passion was cars. He wanted to work with them one day and eventually drive nice ones himself. After a week working at a garage during a school work experience programme, he was convinced that's where he wanted to be.
"I wasn't feeling good at school; I used to get headaches every morning — and I couldn't get up," he said. "I couldn't concentrate on the lessons; probably because there were too many people in the classroom. I couldn't think properly."
As his presence at school gradually began to dwindle, since walking through the doors at Street League his attendance has been consistently good.
"I think it's because I feel more comfortable here than I did at school," he added, alluding to the long, too often stifling, days he experienced in the classroom.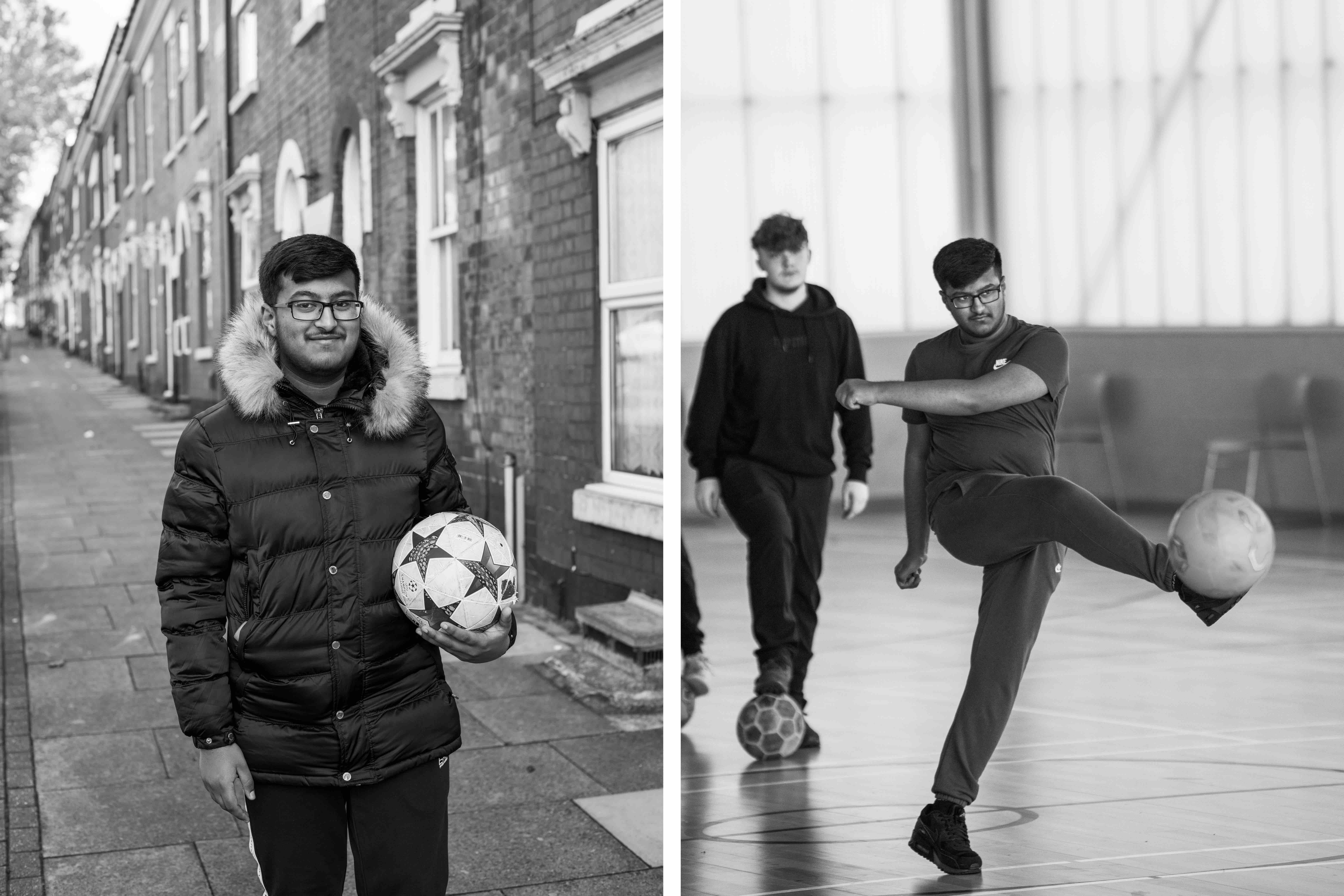 "When I left school my mum saw I was struggling so she recommended Street League. My brother went there and they were very supportive to him. He left school as well but he got his employability qualification and he's doing his Maths and English there now too."
Before arriving, he thought the programme would revolve purely around getting the qualifications he needed. But it was the sport sessions combined with employability training which have rejuvenated his spirits.
"It's been better than expected," Ismaeel said. "Probably because of the sports — I like football. It helps me keep my mind off things. When I'm playing, that's all I'm doing, football lets me forget about everything else."
In his own time away from Street League, Ismaeel doesn't play football regularly. And what was at first no more than a bit of daily exercise, has since helped him realise how he has been able to reap the social rewards: "I like the teamwork. It's helped me develop communication skills."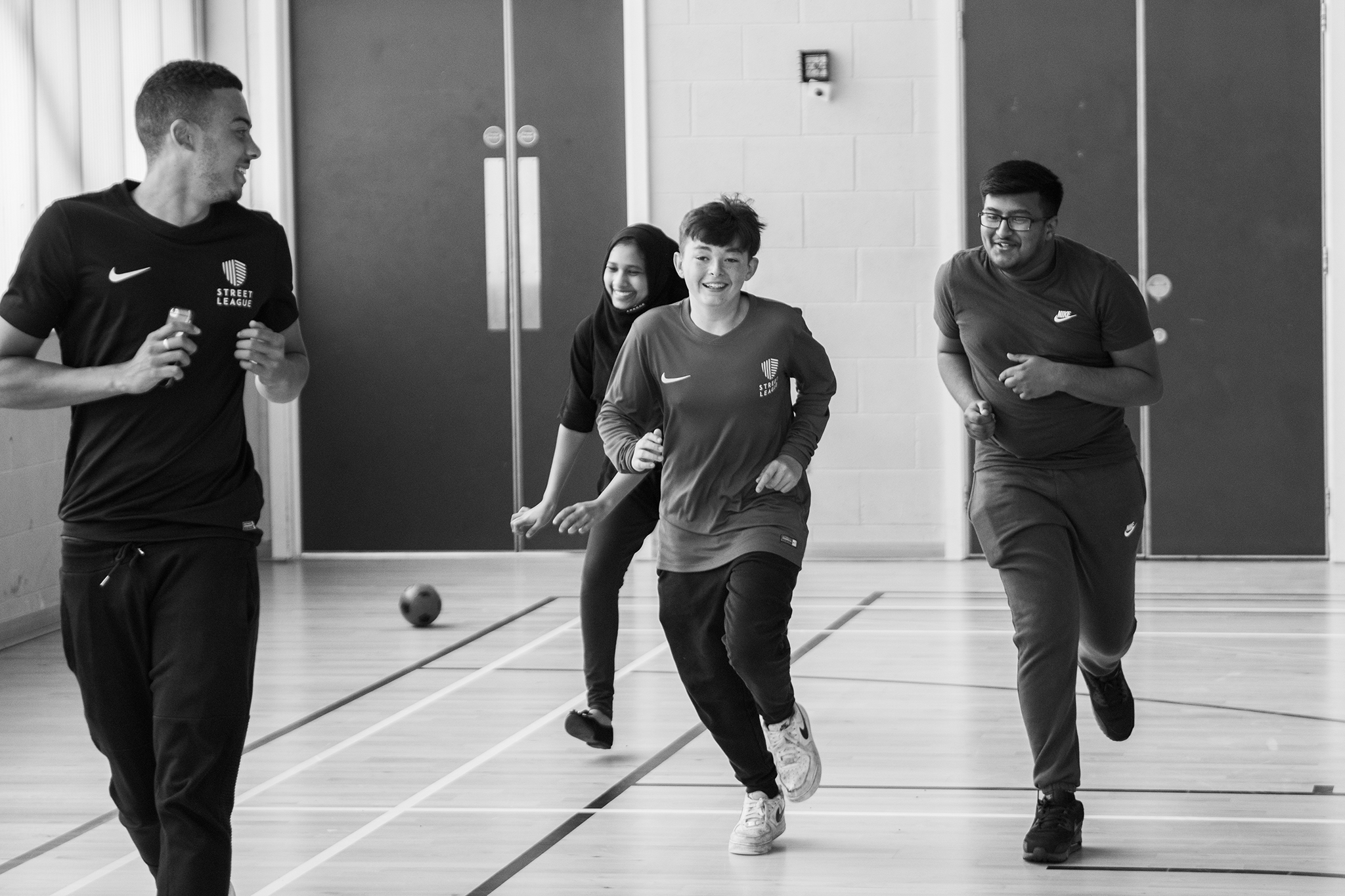 When asked what he's most proud of since joining the programme, through the glimmer of a wry smile, he answered: "probably my CV — I've just finished it a minute ago." It followed Ismaeel's first practice interview with which he was happy with how it went.
"I'm now looking for a [work experience] placement but because of Covid I haven't found one yet," he said. "But Street League has had a good impact because it's going to help me get a job and become a mechanic in a garage."
"Street League is making me mentally and physically happier"
"Definitely the first one I was very nervous," mentioned Adam when reflecting on his own first interview with one of Street League's partner organisations — a staple practice exercise within the Street League programme.
He'd never done an interview prior to coming here. Instead, an interview was something he'd thought he wouldn't be able to do. "But by the second one, after I had a feel for it, the conversation was flowing way better — I had a smile on my face and was enjoying it," he said.
Away from Street League, Adam plays football regularly; he was already aware of the game's cathartic benefits but not of its potential to help him develop as a person and gain valuable life skills. He's been coming to Street League since September and is hoping to get an apprenticeship in a trade, most likely plumbing, by the end of his academy programme.
"Football is another way to get away from life. I play on Thursdays and beforehand I'm always counting down the days up to it — it means I can just get away for an hour. It helps me clear my mind," he said.
"Being able to play every day at Street League helps me because after I've been in the classroom for two hours learning, to go away for that one hour, it makes the day a lot easier and a lot more fun — and it's exercise I wouldn't get at college."
With a 12-week work experience opportunity lined up, "four weeks doing plumbing, four weeks carpentry, and four weeks doing gas", exercise wasn't the only thing he felt would go amiss at college.
"We've been looking up how to make a CV, how you should react in an interview situation, why your posture should be good, why you should be well spoken, how to make eye contact — stuff like that," Adam said.
"Before, I would have been scared going into an interview or wouldn't know how to apply for a job. But I feel more comfortable in those types of formal situations now."
"Both [Street League and football] have made me a lot more positive, not only physically but mentally. Having that hour of sport cheers me up so much in the day — especially when I'm playing football and get to have so much fun."
In contrast, he couldn't say the same about his time at school, whereby like Attiyyah and Ismaeel, it was an environment he dreaded being in: "I didn't really enjoy going to school, I had no motivation to get up and go — to school or college.
"A lot of my other friends, they have two parents, or parents to wake them up in the morning. But I live with my nan. She doesn't work because of her age and her illness.
"In the morning, I had the choice either to snooze my alarm or get up. Often I chose to snooze it because I was too tired. Whereas other kids get woken up by their parents because they're working.
"At school, I was counting down the hours to leave. The challenging thing about it was that they weren't very welcoming. They were very hard on me straight away and that put me off wanting to go.
"I actually enjoy being here. It's not the same as any other formal or professional environment — it's a lot more laid back and the Street League staff are more like your friends than your teachers. Street League is making me mentally and physically happier. It's making me get out of bed every day to learn things that I wouldn't have known if I wasn't here."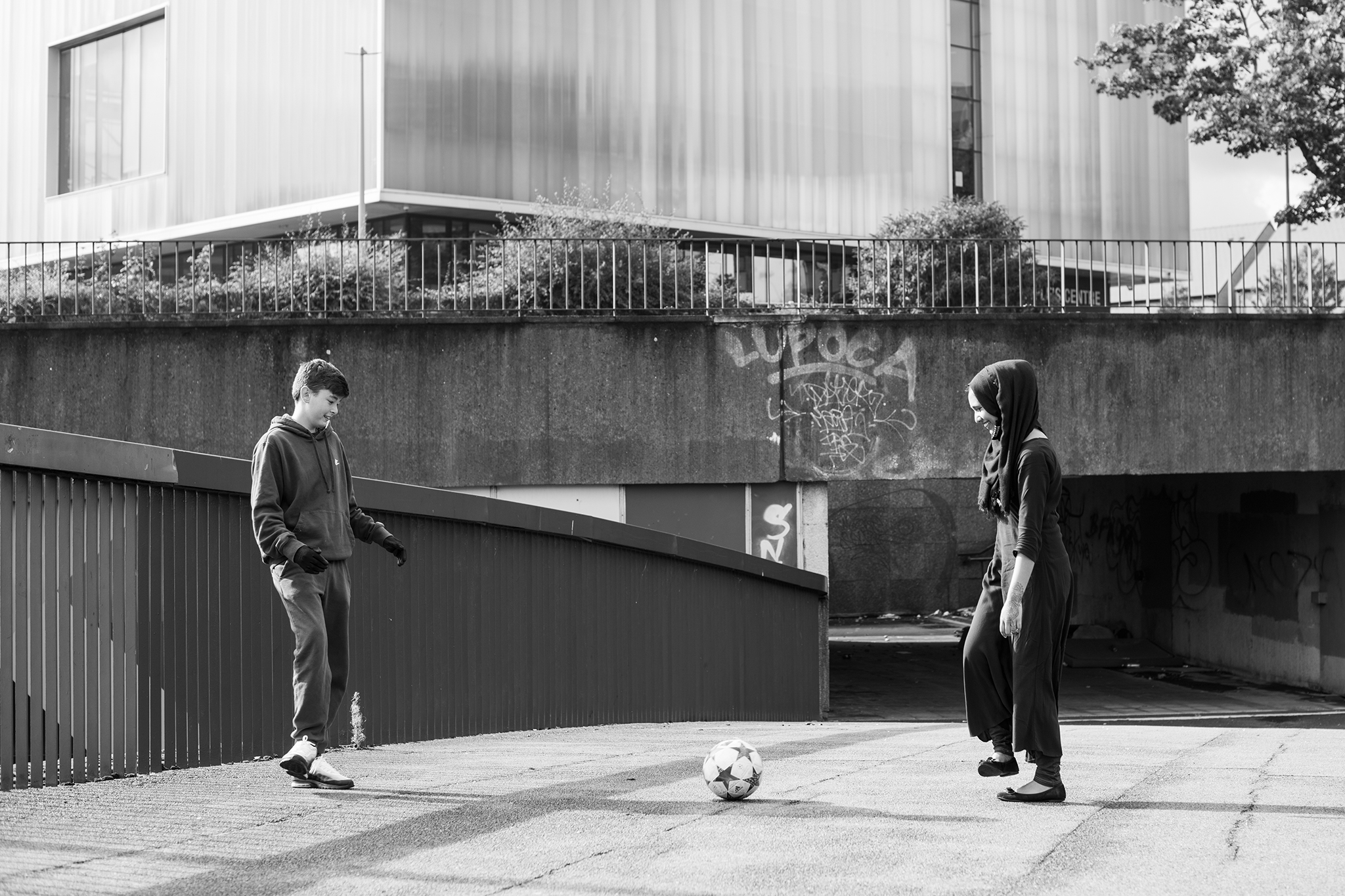 Now, for the first time, Adam has a clear vision of his future and it's looking bright. In three years' time, he sees himself as a fully qualified tradesman, working in his chosen profession as a plumber.
"It makes you dream big"
It's been six months since Paige embarked on her journey with Street League — a crucial moment in understanding the impact of the charity's work; a young person staying in work for more than six months is Street League's most important measure of impact.
Paige's journey started in the job centre where — while "shopping for work" — she met Sabina (Street League Outreach Coordinator). After two separate spells at Street League, Paige began working at a restaurant .
"My dream job though," she said, "is to become a physiotherapist. I always wanted to do something with sports — and something where I can help people."
While undertaking her sports course, everything seemed on track for Paige until she had to leave college prematurely and things started to go "downhill" for her. Having left home and becoming financially independent and in need of work, it was sport, as well as the sessions on writing a CV and most importantly interview training, that drew her to Street League.
"They [Street League staff] seemed like lovely people and what they were offering was everything I wanted all at once," she said. Not lacking in confidence, the issue Paige was experiencing was applying her confidence constructively, in a new, unknown, and deeply competitive job market.
"I'm confident in person but with interviews I get a bit nervous," Paige said. "In interviews, I would've been my normal self, which I think is why I wasn't getting the job beforehand — because of how I act," she said, referring to her sometimes unfiltered demeanour.
"I think Street League made us realise that, no matter the situation, there are things you can do to help.
"I took a lot of things that we've done in class into the interviews. I wouldn't have done that without John (Street League Progressions Coordinator) telling me: 'make sure you have good posture, make sure you make good eye contact.'"
Being able to find that ability to adapt was bolstered by her time on the football pitch where, by talking and "mixing with a lot of other people" — some of whom weren't as confident as she was — she was able to become like a mentor to the group.
"It helped me in ways where I could use my confidence to an advantage: I was helping not just myself but other people and girls that didn't have much confidence when arriving," she said.
The opportunity was one she was thankful for in providing her the space to both grow and simultaneously question what it is she is capable of.
"Before I never had the opportunity to play. To play, normally you need your group of friends but not all of mine like football. If I wanted to play, I'd have to find people," she said.
"Football made me think differently about what I wanted to do. Street League is life changing; it makes you dream big because they give you so many opportunities and it makes you think you can do it.
 "If you're doing something on your own, it's easy to think: 'no I can't do that'. But they make you know that you can. They drill it into your head. They know you can do it. So that's how your mind changes — they make you dream big, they make you question yourself so much. They make you think: 'do you know what, they're right, I should go and do it'. Why am I wasting my time?'"
Since speaking, once more Paige is having to adapt. Due to the ongoing fallout from Covid-19, her hours at the restaurant were significantly reduced due to the public health restrictions crippling the hospitality industry and forcing her to seek pastures new. With businesses forced to prioritise certain members of staff, those with less experience are more likely to bear the brunt.
She's not alone. Alongside leisure and retail, hospitality is over-represented by under-25s, with over half being placed on furlough or losing their jobs.
Being in another national lockdown, this time without work, Paige is fearful of the lack of opportunities: "I'm worried about the impact of the pandemic, employment wise," she said.
"A lot of people have left work and will be looking for jobs that have much more experience than I have. I feel those people, with more experience, are far more likely to get work.
For Paige and those around her at Street League, the risk of losing a 'Covid generation' to long-term unemployment among young people is very real. But where barriers lie in entering the working world, football is proving to be a viable tool in easing the burden. If harnessed correctly, as done by Street League, football could be vital in providing support and training provisions for young people in the coming months and years.
In the meantime, Paige is back alongside her trusted support network in John and the Street League team in Birmingham. Vulnerable to the immediate effects of not earning, Street League is providing her with essential food supplies as well as further support looking for work.
When lockdown permits however, like Attiyyah, Ismaeel and Adam, she'll be ready to get back on the football pitch again. And like them, she will leave it in better shape to find sustainable employment, hoping to join the 740 other young people that have progressed into work, apprenticeships, education, or training throughout the last year with Street League.
"In a few years I hope I'll have a good job and not be where I am now," said Paige.
"But mainly I hope corona is gone because obviously that's the main obstacle in everybody's way right now, not just mine. There's people out there who really need jobs."
Aaron Parsons is a Cornish photographer who enjoys capturing a wide range of subject matter; usually focusing between ocean and city life in Cornwall and London. When possible he wants to use photography as a tool for change. See more of Aaron's work here.