just because you're not racist, doesn't mean you're helping
Laura Rafferty joins Common Goal
Laura Rafferty wants to make sure she is not stood on the side-lines in the fight against racial injustices, with the defender determined to use her position as a footballer to help combat racism.
The 24-year-old's decision to join Common Goal comes as part of her commitment to ensuring she is actively contributing to the fight against inequality and prejudice.
Rafferty, who has 30 appearances for her country, is currently plying her trade for Brighton and Hove Albion in the FA WSL and joins compatriot Johnathan McKinstry as a Common Goal member – in doing so becoming the first female member to represent her country within the movement.
Before being publicly announced, Rafferty was clear that she wanted to dedicate her 1% towards fighting racism through community organisation Sport Against Racism Ireland (SARI) and was keen to grasp a deeper insight into its work.
Last week she scheduled a video call with player and coach from the organisation's Hijabs and Hat-Tricks programme Raihana Zeroug to find out more.
"I'm really looking forward to getting stuck in," said Rafferty, as she spoke with Raihana on a range of issues, spanning from the barriers faced by women playing football, to inspiring young girls and women, and the ongoing Black Lives Matter campaign.
"There's something I read on social media recently and it said: just because you're not racist, doesn't mean that you're helping," said Rafferty.
"And that really hit me.
"For me everyone is equal, it doesn't even come into my mind. But then I started to second guess that and asked myself: what am I doing right now that's going to help?"
Rafferty conversed with and listened to the charismatic Zeroug, who explained the struggles she had encountered wanting to play football growing up; feeling excluded as a Muslim girl and at one time being the only one wearing the a Hijab in her team.
"You kind of feel left out," said Zeroug.
"There's always that cultural background where it's [playing football] as if you shouldn't really be doing that. Girls shouldn't really be doing that."
Through SARI, Zeroug became part of Hijabs and Hat-Tricks programme, which then created a team known as Diverse City, focusing on integrating players with migration backgrounds, with girls from different countries, cultures and backgrounds.
"This team kind of made you feel like, 'this is great'. Everyone is welcome. It doesn't matter where you're from," said Zeroug.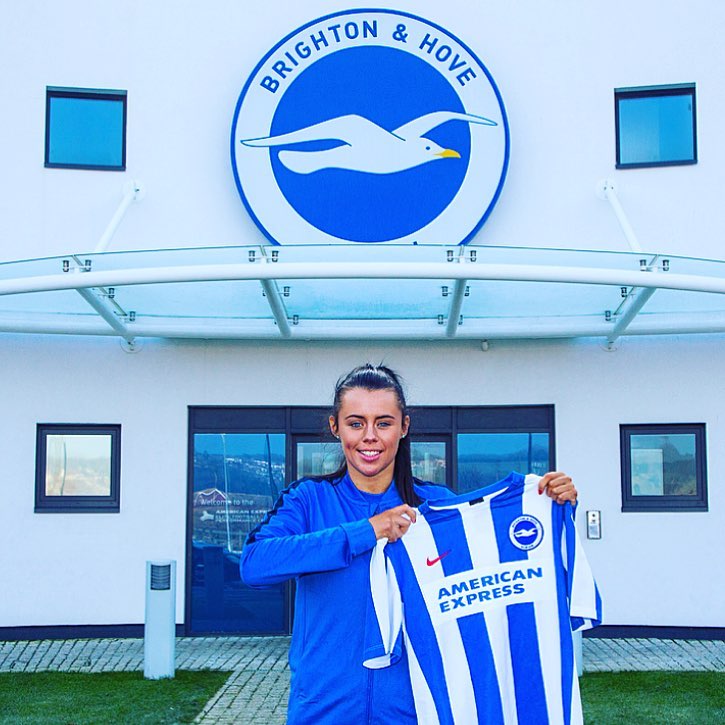 Rafferty's commitment to help tackle racism and her decision to team up with SARI is all part of her long-awaited comeback to football.
At the time of the coronavirus outbreak, Rafferty was in the midst of a gruelling rehabilitation process after rupturing her anterior cruciate ligament (ACL) back in August 2019.
The injury, compiled by the pandemic, sparked in Rafferty a sense of reflection upon the player and person she wishes to be when normality returns, and upon the game to which she has dedicated her life and the world it's encompassed by.
Her time on the side-lines has motivated her not to take another minute for granted.
And as she nears a return to full fitness, she has vowed her comeback: "getting back to where you once were and better."
"I don't feel like I've done enough and being on board with SARI has given me that chance to really dig in and help," she said.
"Being injured has made me realise why I wanted to be a part of Common Goal. I know the barriers I've faced and now I want to learn more about others."
"I'm excited to pledge my 1% of a salary, I believe this is exactly where I want to support and I'm glad this connection has brought us together."