Lockdown or lockout: the dilemma facing Indonesia's HIV population
Rumah Cemara's COVID-19 Response
With a 'crippled' global supply chain of antiretroviral medicine for HIV, Rumah Cemara Executive Director Adit Taslim believes Indonesia is currently going through the worst national lockout in access to medication he has experienced.
After more than 16 years taking antiretroviral Taslim is now seeing those he works closely with through the football for good organisation being left even further behind.
As Indonesia comes to terms with a coronavirus infection rate that has nearly quadrupled since early April, and one of the world's highest mortality rates, Taslim is among those being indirectly – but drastically – affected by a crisis wreaking havoc on all sectors.
"Even without coronavirus, people living with HIV have already been left behind, he said. "And now for them it's even worse."
In his role at Rumah Cemara, Taslim and his colleagues use football as a tool to provide a safe and positive environment for people to gain access to adequate health services and reintegrate into mainstream society.
Since the outbreak of coronavirus they have coordinated a relief effort to help support Bandung's local population living with HIV, who are most at risk from the coronavirus' collateral damage.
Football activities – used to help reduce self-stigmatisation and repair negative psychological and social mindsets – are now on hold and the organisation has redirected funds to carry out antiretroviral medical distributions during lockdown and provide virtual psychological support for the recently diagnosed.
Its fundraising efforts have also contributed to a cash transfer support for its beneficiaries to be able to afford treatment as well as providing essential supplies such as food packages.
Across the nation, where there is stigma attached to HIV, there lies obstacles to treatment; which are currently being exacerbated by widespread disarray regarding access to medication.
"In some cities there's nothing," said Taslim. "While in others medicine is still available. Elsewhere, people are only being able to be provided stock for five days for what we would need in one month.
"We rely so much on India and China as the producers of medicine but with the lockdowns and planes being grounded, the global supply chain has been crippled.
"Last week we were expecting an extra distribution of medicine but we found out it's stuck in transit in Singapore."
In Bandung – where Taslim is based and the capital of West Java – the province has been one of the worst-hit by the pandemic alongside East Java and Jakarta. Nationwide infections in mid-May stood at 17,025, with a death toll of 1,089 – as reported by The Jakarta Post – with Indonesia the most severely impacted of all South East Asian countries.
Where clarity of information and transparency are key and when access to public services is crucial, there has been a lack of both with the country comparatively slow to declare a state of emergency.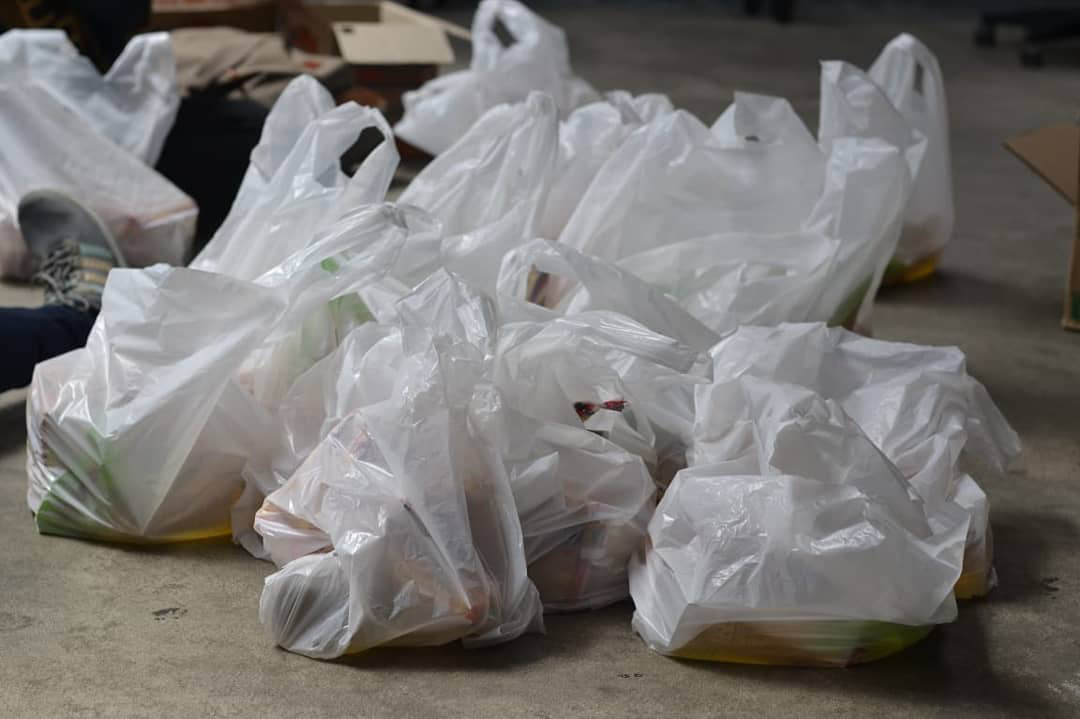 And, like the irregularities in antiretroviral treatment distribution, lockdown protocols vary from region to region in absence of a blanket ruling, leaving many of Rumah Cemara's beneficiaries in limbo amid the upheaval.
"As you can imagine, this crisis has hit all sectors of society, particularly the economy," said Taslim. "And because there's so many people who rely on daily pay and people that we work with who have informal jobs, they've all lost their income.
"We work with the transgender community, some of whom do sex work to survive, and the problem is they are not recognised by the government and therefore they're excluded from any form of social protection.
"Under normal circumstances, it's not easy for them [transgender population] to be out and walk into a clinic as if it's normal.
"It's the fear of being discriminated against and the risk of being neglected or harassed which prevents them getting the help they need."
And where such fears were present before, now the anxiety of not knowing what to do is "actually killing people."
Rumah Cemara's cash transfer support mechanism and distribution efforts are an attempt to avoid any confusion: they want people to stay home and not be put at further risk by being forced to work.
"That was the reason for fundraising," said Taslim. "It wasn't a lot of money but with the food it really helped."
Right now a little can make a great difference. Which is why Rumah Cemara shifted further budget for sporting activities unlikely to take place to buy diminishing Personal Protective Equipment (PPE) for local healthcare facilities.
Alongside local partner organisations, who also do outreach work, the organisation is uniquely placed between health facilities and people in need of treatment and to provide a service in some places being outright denied.
"We're working with a hospital that is also treating patients for COVID-19 and they don't want people living with HIV to come to their clinics," said Taslim.
"For us who live with HIV, it's like déjà vu," said Taslim.
"We've seen hospitals rejecting us before. We've seen hospitals rejecting dead bodies. We've seen hospitals burnings beds after a death.
"It brings back bad memories of the dark days of the past."
It is for this reason – and because of the absence of football – that Rumah Cemara have insisted on taking its support group online, to provide virtual psychological counselling for the newly diagnosed otherwise gained on the pitch.
More than ever said Taslim: "They need friends."