Izzy Christiansen: "it's just a football and it can mean so much"
The Everton and England midfielder joins Common Goal
Izzy Christiansen says she excited to join the Common Goal movement, with her 1% pledge coming as part of her journey of rediscovery of love for the game she not too long ago thought about walking away from.
The 28-year-old, who has 31 caps for England, re-joined her first club Everton in December after leaving Champions League winners Olympique Lyonnais Féminin.
After a tumultuous 2019, whereby winning the domestic treble in France was followed by missing out on the World Cup due to injury, the 2015-16 PFA Women's Players' Player of the Year feels she is now in a strong position to move forward, both in her career as well as off the pitch.
"I'm really excited to be joining like-minded people who are really passionate about making change," said Christiansen speaking to Common Goal.
"As a footballer, I'm used to working in a team. And that's one of the big appeals with Common Goal: there's a real sense of unity within the organisation.
"It gives you that sense of belonging and I think that's something which I wanted to be part of; where I could see myself fitting into the team really well."
Now determined to use football as a tool to create positive social change, before the turn of the year, such a prospect seemed an unlikely one.
With all the pressures surrounding the life of an elite-level footballer, be that the expectation of performance, to the demands from the media, while playing in France somewhere along the line the joy of simply playing got lost.
Without gaining satisfaction or happiness, she considered retiring.
"I think sometimes we can over-complicate things," said Christiansen.
"For me, it was like going home and thinking about everything. Maybe you've had a bad performance at training that day and you just overthink things. You worry about things and you just want to play."
But, instead of leaving it all behind, the way in which she rekindled her desire was through the only way she knew how: "taking a football out and running around with it like a kid."
Some evenings Christiansen would drive back to the training ground after hours as it was getting dark, taking a bag of balls out and "knocking them around the pitch".
She'd do it for about an hour, put the balls away, and then go home again.
"It was so simple," she said.
"All it takes is a ball. It's just football. Nothing else matters [with the ball at your feet]. And that's why football and the premises of Common Goal are so powerful because it's just a football and it can mean so much.
"Anybody who feels that same way when they're on the ball can relate."
But despite this renewed appetite for the game, and a thirst to put 2019 behind her, her ambition to hit the ground running in 2020 was swiftly halted by the coronavirus outbreak.
With play suspended since March, and the WSL brought to a premature end, Christiansen promised herself to use this time productively.
"I think that with the amount of time that we've had to reflect individually in this pandemic, I think that it's been a really good chance for me to look into things that are going on around the world," said Christiansen.
"We are in a pretty bad situation at the moment but we've also got to remember that there's things going on globally like this every day."
Her outlook is reflected when asked where she sees her 1% being directed.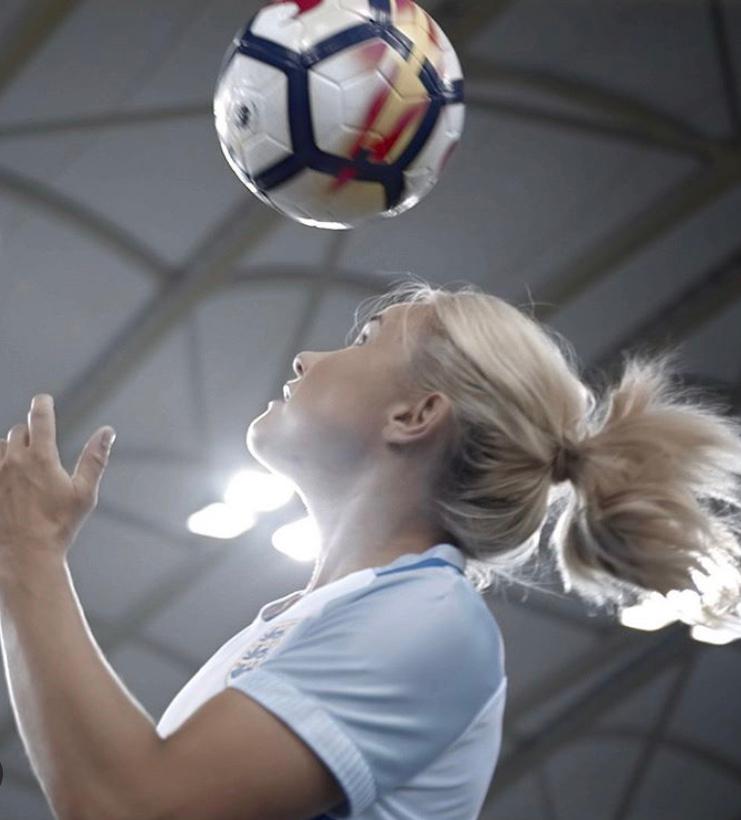 "Towards better sanitation projects," she said.
"My sister is a medical student, and she spent a year in Malawi, doing research in parasites and tropical diseases.
"She's placed emphasis on the importance of sanitation. It's something that unless you kind of like sit up and read up about and research, you kind of just take it for granted that we have access to clean water and education.
"It made me think this is really important and then marries itself well with me being a footballer, being able to join Common Goal, and being able to potentially have a bit of an impact."
Admittedly a hands-on person, Christiansen feels the best way to make a difference is by becoming as involved as possible. Once travel is safe to do so, the thought of one day visiting a football for good organisation and seeing projects in the flesh excites her.
For now however, she's trying to make a positive impact in her immediate circles by becoming a more vocal role model on social issues, rather than purely leading by example through being a model athlete with her performances on the pitch.
Growing up in Manchester during the 90s, the sporting figures she once looked up to were either male footballers or female athletes in different sports.
While back then, she feels the game didn't have the exposure and sense of professionalism it does now, the current landscape of women's football presents itself with both a wide-reaching platform and simultaneously a more personal relationship between players and fans.
"I think the unique thing about women's football is that fans feel much closer to the players than perhaps they do in men's game," said Christiansen.
"For a young girl to meet their role model is much easier than for a young, young girl or boy to meet their male counterpart role model. I think the accessibility is what separates them women's and the men's games."
With a date now set for a pre-season return to training, the day when she'll once again be face to face with fans once seems ever nearer.
But before Christiansen can start to think about travelling or meeting supporters, it's the events in the US regarding the killing of George Floyd and the ongoing global fight against racism that are once again forcing her to reflect.
"I think that we all know as footballers, what's right, and we've all got teammates, who are from black and ethnic minority groups, and it's really important to make sure that they feel supported.," she said.
"If one of my teammates spoke up, without a doubt I'll support them. Once we're back in the dressing room, as a tight-knit group, we can all pledge our support to our teammates."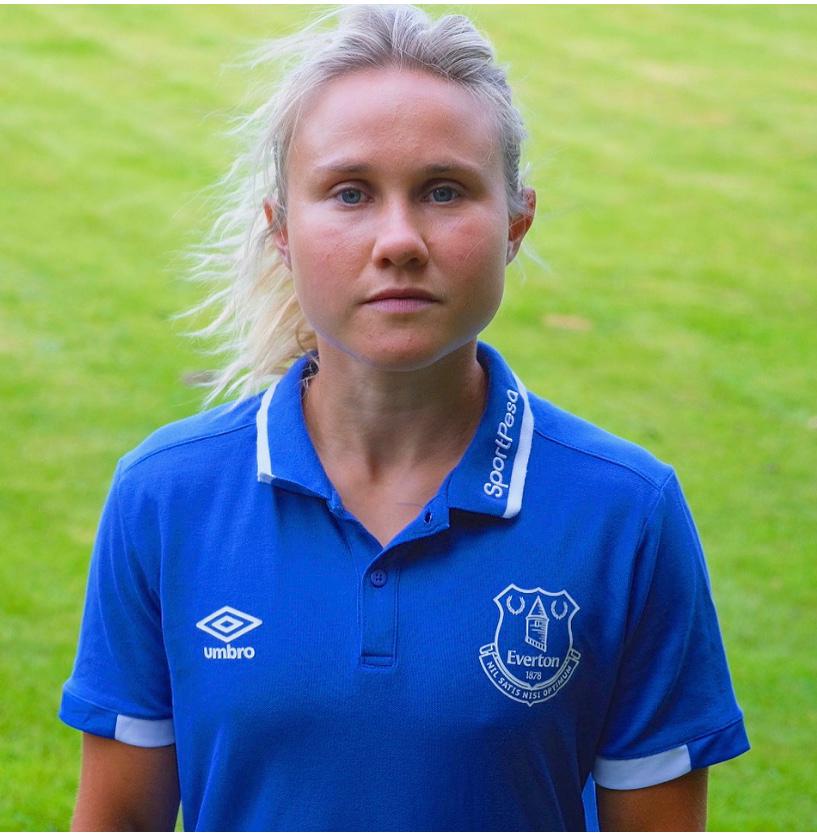 Change in Christiansen's opinion comes from pre-empting situations like this: "We don't want any player or person to be racially abused," she said.
The midfielder believes we should start by looking inwards, having difficult conversations with those in close proximity and keeping such matters at the forefront our minds – always.
As she moves into this next chapter of her career, she does so confident that both herself and football can play a part in that change.
"I feel like I am in a position now, I've learned so much about myself in terms of what I believe in, the education I've got, and what I want to stand up for," said Christiansen.
"I feel I can harness some change within my own circle within my club, and maybe inspire my teammates to step up as well and stand up for what they believe in too."