Alex Chidiac: "I want to make an impact"
The player, coach, and community volunteer taking an active role in changing the world through football
Atlético Madrid Femenino's Australian international reveals discovering Common Goal in a Madrid lift and joining immediately and how's she's become a better teammate through injury.
Before injuring her ankle earlier on this season, Alex Chidiac didn't know what it was like to be stuck on the side-lines.
For the Australian midfielder, it was the first time she'd been out of the game due to injury – having to watch her teammates train each day and play on the weekend.
After being named a 'teenage prodigy', having made her international debut at the age of 16, for the now 21-year-old, not being able to do what she has done as professional for the best part of six years has taken a toll.
But despite the recent challenges she's faced since moving half way across the world, to play for the reigning champions of Spain, she continues to channel her passion for the game when not playing, be it down to injury or a global pandemic.
Beyond joining Common Goal as a member last season, she has spent time away from the pitch as assistant coach of an Atlético Madrid Femenino academy team, helping to develop the next generation of talent. And, most recently, she has committed her time during COVID-19 to do voluntary community work for vulnerable children.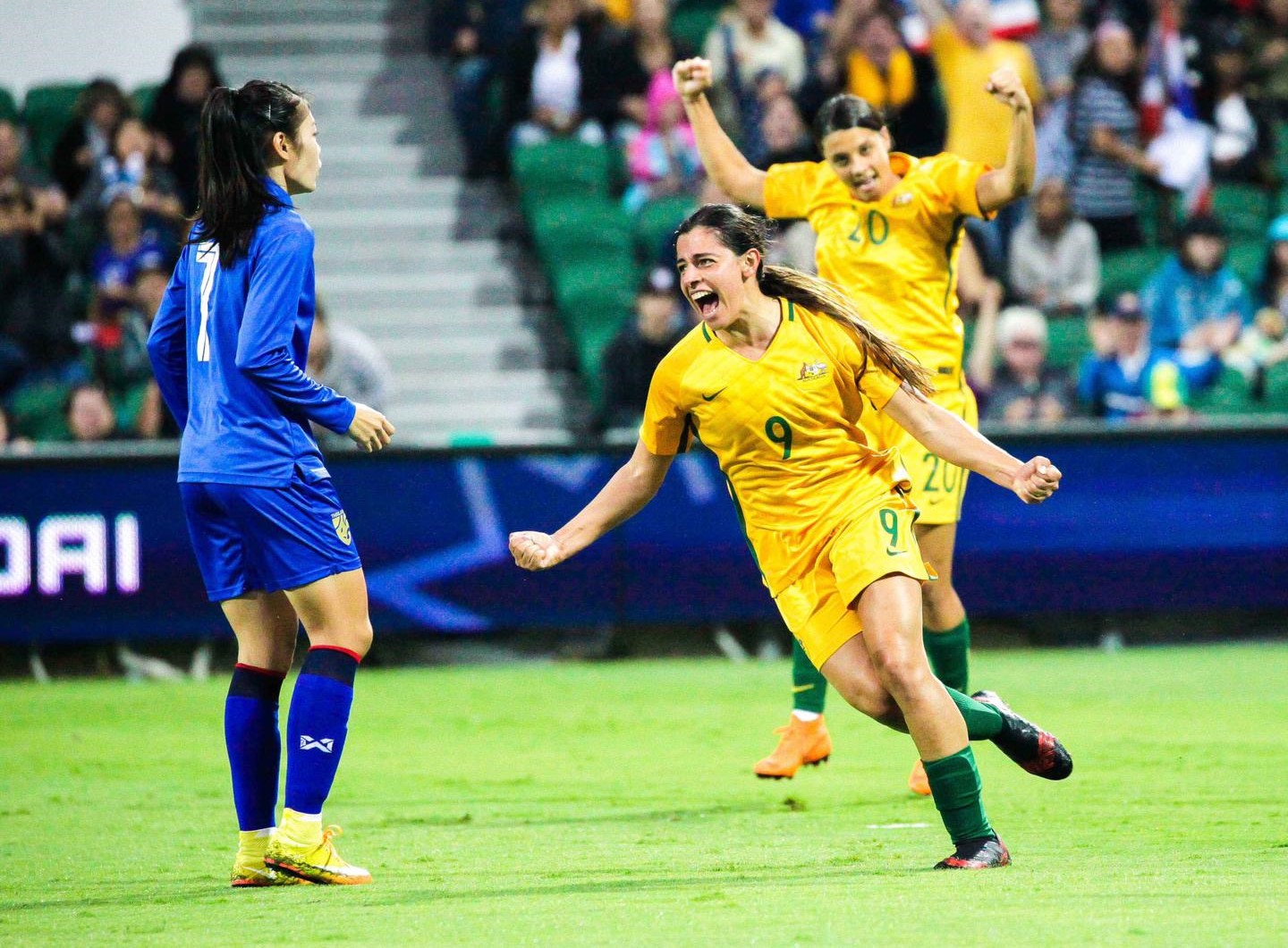 "I've always thought that as footballers, we are in this unique and privileged position," she said.
"We have so many people that look up to us on the field for the way we play that it would be great if we had the same effect off of the field for the positive things we did.
"I've seen how much a little can go such a long way and that's why I want to make sure I can help where I can."
And by seen, she means with her own eyes.
After a gruelling near two-day journey returning to Australia from Spain, to quarantine and continue rehabilitation in Melbourne, during her two weeks isolating in a hotel, Chidiac asked herself how she could make the best use of this newfound abundance of time.
Then she received an email from Professional Footballers Australia (PFA) – an Australian trade union that represents professional male, female and elite junior players – about the #PlayForLives campaign.
Spearheaded by former Socceroo Craig Foster, the campaign mobilises professional athletes to help fill in for the thousands of essential volunteer positions left vacant in the wake of the coronavirus.
As soon as it was safe to leave the hotel, she was rolling up her sleeves in a warehouse alongside the likes of Arsenal Women FC's Head Coach Joe Montemurro, assembling 'Joy Packs' of toys in help of children's charity Variety Australia for vulnerable children and helping deliver them out to families.
The Matilda's star then got to work from her own living room, running an online living room football session to connect with diverse communities and young people in isolation and in need of support.
"Considering the current circumstances, I consider myself very fortunate," she said.
"I was able to get back to Australia and not only use this time to recover but continue to look at things I'm passionate about and how I can incorporate that into my football."
Through modest hesitancy, she admits: "I've been really productive."
To Chidiac, being part of a team, be it her club, her country, or Common Goal, and the responsibility that entails for the individual within achieving the greater good, is something she clearly grasps with both hands.
Since pledging her 1% to organisation Moving The Goalposts (MTG) back in 2019 – which uses football to help girls and women overcome social obstacles in coastal Kenya and create a safe space for them to understand their rights and take up leadership roles in their communities – she's been adamant in playing an active role in the organisation.
With travel currently out of the question, instead she scheduled a Skype call with MTG on how she could help fundraising efforts during such uncertain times.
"I've asked Dorcas [MTG's Executive Director] if she wouldn't mind me using her logo so I can design a few shirts, get them printed out and sell them, with all the proceeds going to them," said Chidiac.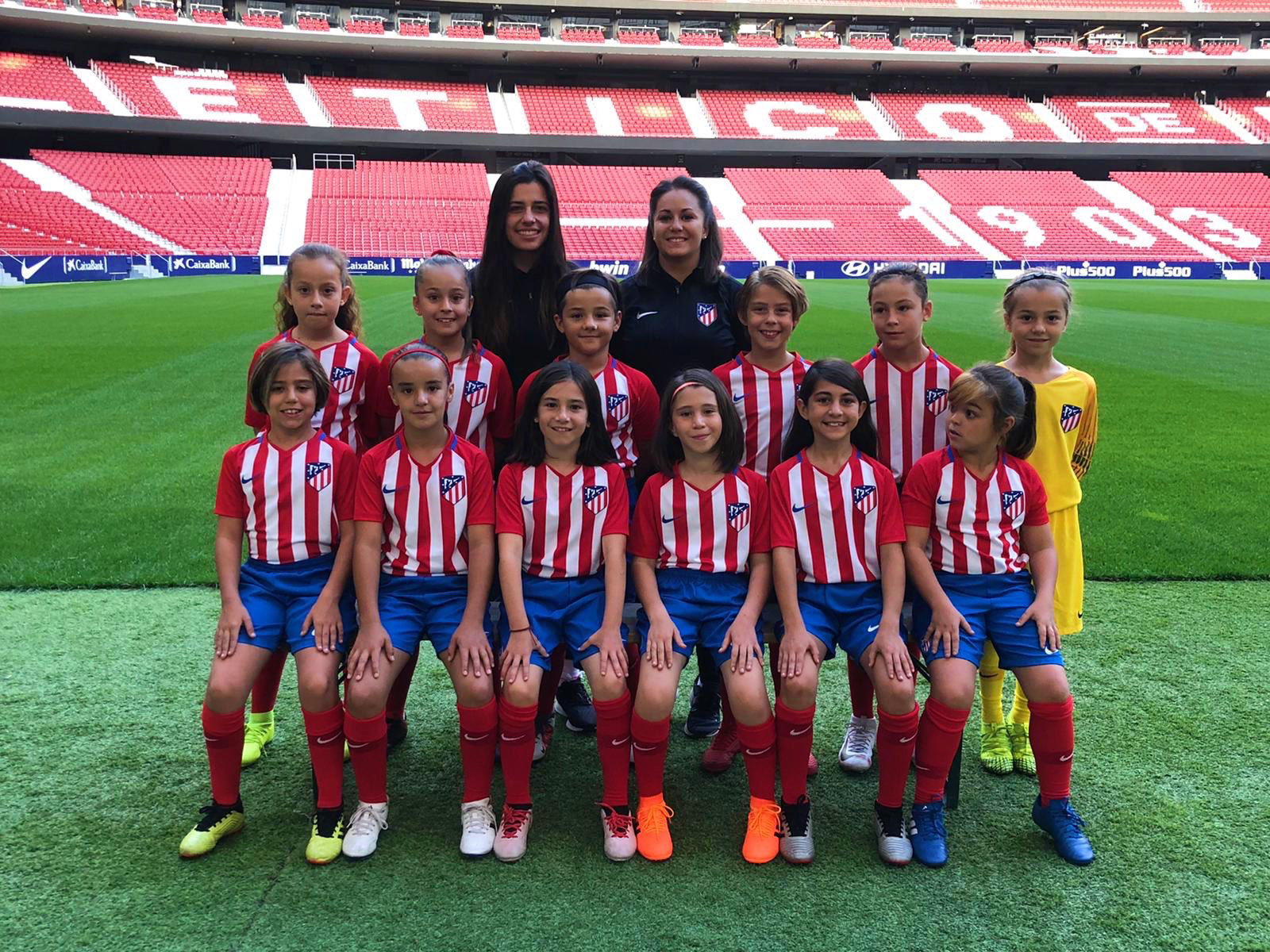 Closer to home, she's been having numerous calls with Australian community organisation Football United, which uses football as a tool to create a sense of belonging for refugee and disadvantaged young people, to become more involved.
"Moving forward I'm hoping to keep in close contact with both organisations, to continue promoting the amazing work they do, and help where I can," she said.
"I want to make sure when possible I go out and learn about the organisations I'm working with and meet all the great people that help, day in, day out.
"I'd love to visit the girls in Kenya and spend some time seeing what the programme is like on the ground as well as with the Football United team in Myanmar. I've let both of the organisations know they shouldn't hesitate to contact me and I hope the relationship grows throughout my career."
She's since been asked, and is now primed, to become an ambassador for Football United.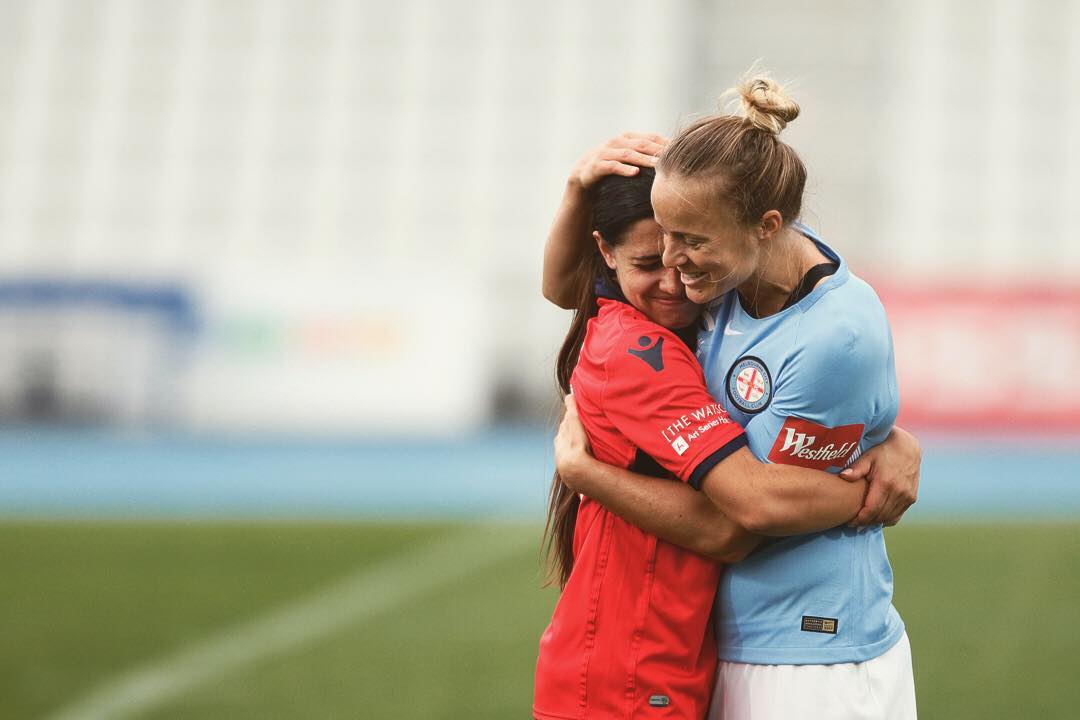 With dreams of one day opening up a community centre in her hometown as a safe space for young people, Chidiac can't remember a time when she didn't feel responsible to give back.
When she discovered Common Goal, she jumped at the chance of joining.
By chance that came when she coincidentally met a member of the Common Goal team in a lift in Madrid.
"At that stage of my first year in Spain I was feeling a little isolated from everything," she said. "But when I heard about Common Goal I loved the sense of community it brought.
"I think it was my way of being involved in something bigger when I felt I couldn't make much of a difference in my immediate environment.
"I always wanted to make a positive impact while playing football and it seemed that this was the perfect way to start."
Come the 2019 World Cup that summer, despite narrowly missing out on a squad place herself, Chidiac even made sure there would at least be one Matilda waltzing to France as a Common Goal member.
That player was Aivi Luik, also a creative midfielder and arguably Chidiac's competition. Though, instead of ruing what could be considered by some as a missed opportunity, Chidiac managed to find the silver lining.
"If Aivi knew about it sooner she would've joined a long time ago," she said. "All through her career, she has helped where she can and goes out of her way to support others. Throughout the years her energy towards giving back has definitely rubbed off on me."
In the midst of setbacks inevitable as a footballer, Chidiac has used any opportunities, perhaps deemed missed by others, into another opportunity taken.
"I've learnt so much during this time about myself, as a player and as a person and changed so much, which is something I'll always be grateful for," she said.
"I personally haven't had too much success at the club in terms of football, that's partly due to this injury but the habits I've picked up from such a professional environment are going to help me in my career and in the long run."
One way she feels she's been able to grow, is by becoming a "better teammate".
"Because I was struggling I didn't want others to feel the same way. So I noticed myself checking in with my teammates more often and listening to what they were going through," she said.
"We all go through our individual struggles as a team so it's nice to be able to support them in a meaningful way."
In the last couple of days, her ability to make a difference on the pitch is back on the horizon. For the first time in seven months, Chidiac was able to start running.
Though with the exciting prospect of resuming her duties as a teammate on the pitch, that sense of empathy for others isn't going anywhere.
Beyond the crisis, she hopes people within the game continue to be united and show the same level of compassion to each other.
"All I've ever wanted to do was play football," she said.
"I really want to continue playing the game I love at the highest level and be able to make an impact during my career instead of wait until after it."