"We will be an inspiration to the football community"
Common Goal community partner organisation Kick4Life FC becomes world's first top-flight club to adopt equal pay
Not taking action is the same as being complicit in entrenched gender inequality, according to Kick4Life FC, who have become the first top-flight football club in the world to announce equal budgets for its women's and men's teams.
The club from Lesotho will introduce the announcement ahead of the 2020/21 season.
The men's side currently compete in Lesotho's Econet Premier League and the women's team in the Lesotho Super League, both the top divisions of the nation enclaved within the borders of South Africa.
"As a club dedicated to social change we can no longer justify being complicit in a global sports industry that puts opportunities for men ahead of women," said Kick4Life FC co-founder Steve Fleming.
"We believe that by changing things on the football pitch, we can more effectively pursue gender equality in all areas of life - at home, in school, in relationships and in the workplace."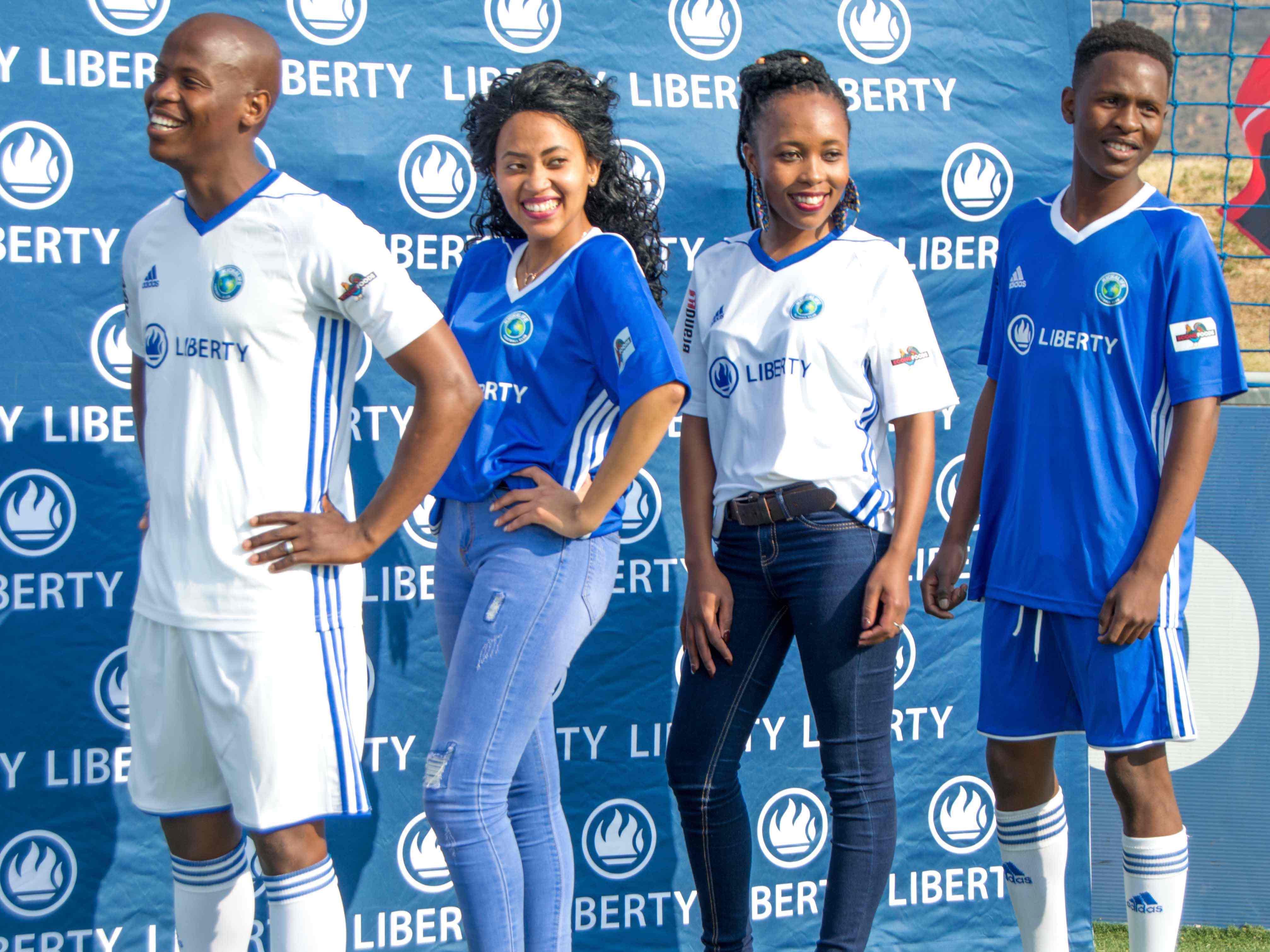 The announcement follows the organisation's statement earlier this year to build the 'Stadium of Life' – a home stadium for the men's and women's Kick4Life teams purpose-built specifically for social change.
Kick4Life FC is part of the football-based community organisation Kick4Life – a multi-award winning charity founded by brothers Steve and Pete Flemming in 2005.
Through Common Goal, the organisation has taken the lead in the movement's collective project Social Enterprise Assist.
Funded by the Common Goal collective fund – as well as specific pledges from individual players Julia Simic, Christian Portilla, and Lesotho international Bokang 'Lefty' Mothoana – Social Enterprise Assist was designed to support Sport for Social Change organisations in working towards improved financial sustainability and increased impact.
The football club is the world's first that is solely dedicated to social change, with footballing operations designed to support a wide range of health, education and gender programmes for young people in Lesotho.
This includes Girls United, a programme designed to support vulnerable girls and young women in tackling gender-based violence and promoting gender rights, as well as providing health education and life-skills development designed to empower participants to pursue their goals on and off the pitch.
Kick4Life FC's Women's team manager Puky Ramokoatsi is proud that the club's move is now aligned with its values.
"I feel very proud that our teams are leading by example as the first in history to have gender equal investment," she said.
"We will be an inspiration to the football community in Lesotho and globally. But it is also a natural move for us to make after several years of using football to challenge gender discrimination and empower women and girls."
Ramokoatsi herself has experienced the impact of the organisation's work through football.
"I know first-hand the positive role that football can play. When I first came to Kick4Life as a participant I was a victim of gender-based violence," she said.
"Ten years later and I am helping to change the lives of others and leading a top flight women's team."
Common Goal member Julia Simic likewise praised the move.
"We are living through a time of incredible change where demands for equitable treatment for men and women are becoming deafening," said the West Ham and German International midfielder.
"I predict that Kick4Life FC's amazing announcement will be the first of many made by top-flight clubs around the world. These clubs could also learn from Kick4Life's mission to improve individuals' life prospects and lift up communities through the power of football."
The women's team were founding members of the Lesotho Super League and picked up the club's first major honour in 2018, winning the Women's Super League Cup. The men's team were promoted to the Lesotho Premier League in 2014, where they have remained since.
The organisation runs its own social enterprise restaurant, inn and conference centre in Maseru, Lesotho's capital, with all profits reinvested into charitable work as well as providing training and employment for young people.
During COVID-19, despite being able to apply for support from the Common Goal COVID-19 Response Fund, the organisation's financial stability instead meant they turned provider.
Instead Kick4Life supported fellow football for good organisations whose operations have been severely and immediately affected, enabling them to continue supporting their beneficiaries during the crisis.